It might not look like it but photography can often be a pain in the ass of a job. Imagine sitting out in a field trying to capture mother nature in all of her glory, not being able to get to reach the best places because it is too high or too low to reach. Or perhaps the lighting on your latest impromptu photoshoot does not cooperate with you and you have got to wait until the sun or moon starts helping you out.
While some shots will always be painstakingly hard to get, these gadgets for photographers can really take the edge off some of the situations commonly experienced by the pros when trying to get that shot.
#1 Jackery Portable Charger
This product is a life saver and allows you to charge your devices on the go. As a photographer I am always looking for outlets to charge my camera batteries which means my phone, and other gear has to be charged another way. That's why I use the Jackery Portable Charger. It allows me to keep connected and mobile so I never miss a shot.
#2 Belkin SurgePlus USB Swivel Surge Protector and Charger
Photographers have many things they need to charge, such as camera batteries, flash batteries, wireless triggers, laptops, etc. This Belkin surge protector has 3 outlets and 2 USB slots for charging on the go.
#3 LaCie USB 3.0 Portable Hard Drive
When traveling, your photography gear inevitably gets bounced around a lot. For me, I can't risk all my photo data. But I have more peace of mind using my Lacie harddrive knowing that it's built to be rugged and withstand the normal ups and downs of on-the-go travel.
#4 Peak Design Capture Camera Clip V3
Capture attaches to any backpack strap, belt, or bag keeping your camera rigidly stable yet conveniently accessible with a click of a button. Capture is machined out of 100% anodized aluminum and is 20% lighter and smaller in profile than past versions. At 200lbs of resistance, the clip can take the heaviest DSLR cameras and glass yet is small enough to fit mirrorless and point and shoot cameras. Simply put, Capture is the most secure, accessible way to carry your camera when traveling.
#5 Thunderbolt™ 3 Dock
The new OWC 14-port Thunderbolt 3 Dock features a potent 85-watts of charging power, plus a dedicated 10 Gbps USB 3.1 Gen 2 Type-C port keeping the Thunderbolt 3 port available for other devices such as fast external drives or a second monitor.
Also, the OWC 14-port dock is the only Thunderbolt 3 docking station on the market with both a microSD slot for a vast majority of smaller technology devices, like drones, action cams and cellphones and a SD Card slot for larger, longer format recording devices like DSLR and video cameras.
These microSD and SD card slots are fully compatible with the new SD Express (PCIe/NVMe) cards, making this the most up-to-date and versatile dock available today.
#6 USB-C Travel Dock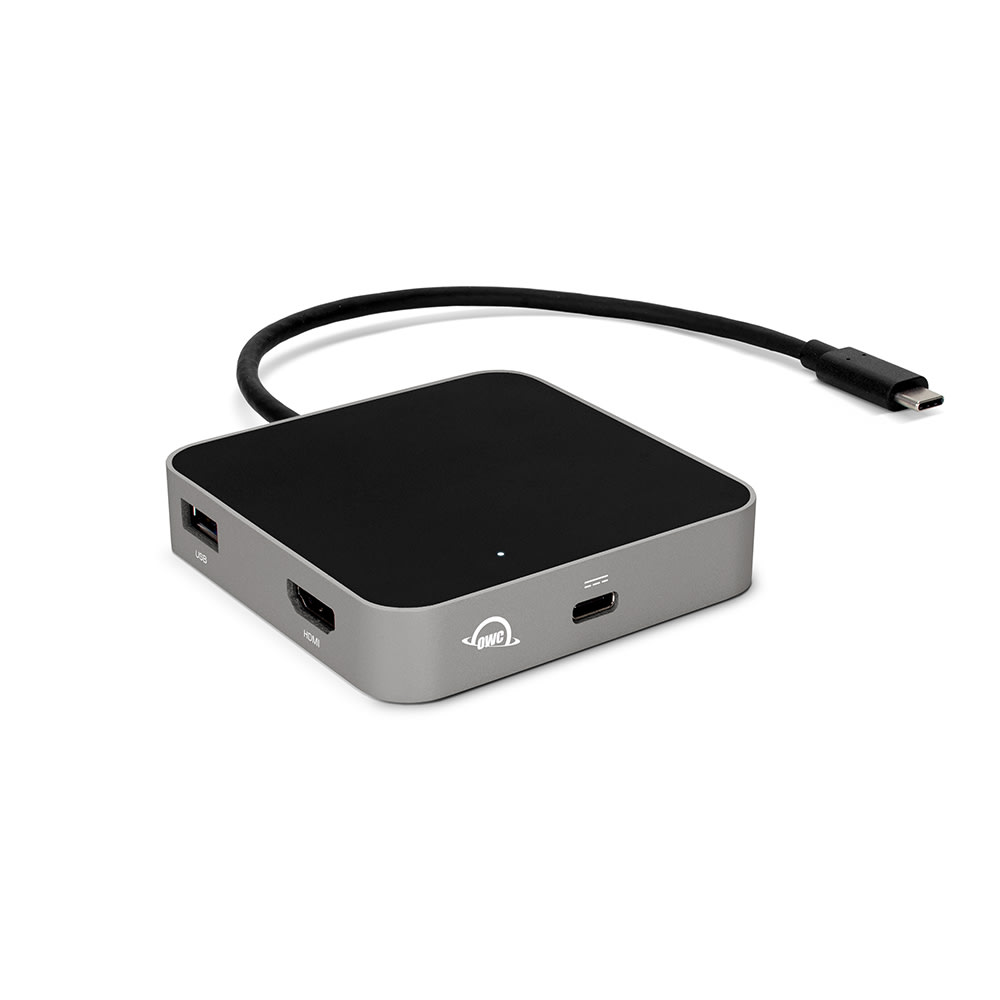 The USB-C Travel Dock provides simple connectivity to devices through one USB Type-C integrated cable. That cable gives connectivity to five ports and the USB devices users need when on the move. Connect to nearly any display with the 4K-capable HDMI port.
Two USB 3.1 Gen 1 Type-A ports connect and power two USB devices, so users can have a full tablet or phone charge at all times. An SD card slot allows users to access and store photos with one easy connection.
#7 Techfolio Cord Organizer
Photographers are constantly juggling their fiddly tech, on top of trying to get the perfect shot. The TechFolio Cord Organizer is the solution for the photographer on the go. The zipper pocket protects sensitive equipment while the organizer pockets wrangle dongles, chargers, and adapter cables. Lastly, it holds two SD cards with ease.
Our artisans make each unit out of extremely durable full-grain leather and we stand behind their craftsmanship for the next 25 years. Now that is a wrap!
#8 S-Zone Canvas DSLR Camera Bag
Photographers have a lot to carry. Between lenses, batteries & memory cards, it can get pretty heavy. This is why the camera bag they choose to use is very important. It should be organized and adept to store a lot, while not being too bulky.
It should, of course, also be waterproof. This bag is all of those things. It has a rain cover which is hidden at the bottom of the bag in a separate zippered pocket. It is stylish and can be worn both on one arm or as a backpack freeing up both hands. Best of all, it is reasonably priced and well made, so it will last you for years to come.
#9 Igloo the Sentry Mittens
The worst part of photographing in the winter is not being able to wear gloves. These gloves make it possible to handle your camera while still keeping your hands warm from the bitter cold. Any photographer would love these as a gift, especially since they can be used even on days when they are not using their camera.
#10 CamKx Camera Lens Kit Compatible with Apple iPhone
There are times when it's just not convenient to carry around your DSLR. Nowadays cell phones take some pretty amazing photos and this camera lens kit makes it easier to get some great photos using only the camera you have with you all the time.
#11 Camera Lens Stainless Steel Insulated Travel Thermos
Photographers are constantly spending long hours editing and organizing photos, sometimes well into the hours of the night. Coffee and tea are at times, our only saving grace. Any photographer would benefit from this gift. Plus, it's super adorable!
#12 Hazard 4 Wedge SLR Camera Case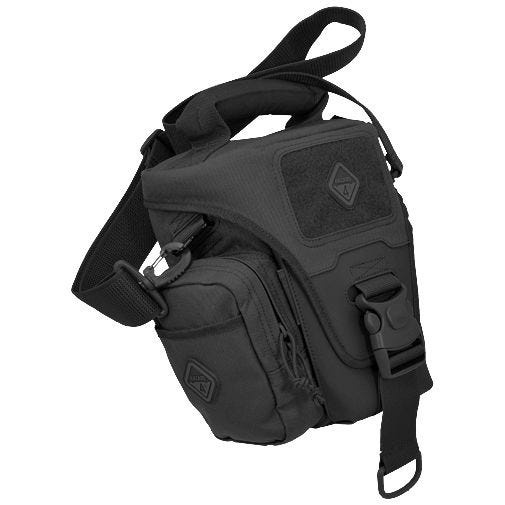 This outstanding camera bag is ideal for any photography enthusiast, both professional and amateur. Very well made, built from durable 1000D Invista Cordura, it has good, robust construction, customizable internal padding and extra pockets to accommodate the camera with lens attached and additional accessories. The lens hood is also attached making it ready for a quick draw.
#13 Evri MAX and FLEX USB C hub with 4k HDMI
Allow photographers to transfer data back from their memory card to their macbook in full speed. Connect their macbook 4k monitor for editing etc.
#14 Evri 80W USB-C Charging Statoin
80W of raw charging power keeping photographers' MacBook fully charged in full speed, 4 additional QC 3.0 ports to keep their phones, cameras, tablets powerd.
---
The recommendations of products and books within this article where sourced from industry experts. Their names and websites are listed below.