This post contains affiliate links. Affiliate disclosure: As an Amazon Associate, we may earn commissions from qualifying purchases from Amazon.com and other Amazon websites.
This article showcases our top picks for the
Best Long Flight Travel Accessories
. We reached out to industry leaders and experts who have contributed the suggestions within this article (they have been credited for their contributions below). We are keen to hear your feedback on all of our content and our comment section is a moderated space to express your thoughts and feelings related (or not) to this article 
This list is in no particular order.
This product was recommended by Lanie van der Horst from Make More Adventures
One thing I usually bring with me on long flights is an infinity scarf. (Mine isn't this exact version, it's old). There are plenty of scarves to choose from, and I like something simple like this one, the Elzama Infinity scarf with a hidden zipper. Infinity scarves are easy to put in your carryon, even if you just have a purse. I use mine to keep warm on cold planes and to ball up to use as a pillow. It helps make leaning against the window or your seat more comfortable.
---
This product was recommended by Becky Moore from GlobalGrasshopper
The TRTL pillow is a patented product that helps you sleep upright in an airplane seat. It's perfect for air travel and for use in cars, chairs, trains — anywhere you want to sit but prefer to sleep upright. The TRTL pillow is a Revolutionary Portable Travel Bed that makes sleeping upright as easy as sleeping on your side. The TRTL Pillow is: Free of straps and buckles, c-shape, portable, adjustable, and collapses and fits in a pocket.
---
This product was recommended by Stephen Curry from CocoSign
Going for a long-haul flight? Avoid sharing seatback pockets and keep your stuff organized with this airplane tray table cover with pockets. You can slip it over the tray table for a clean surface where you can eat and work on it. It has four expandable, stretchable pockets at arm's reach to keep your books, laptops, earphones, and more organized for maximum comfortability. Apart from the plenty of storage space, it is water-resistant and machine washable. Get your today for a whole new travel experience.
---
This product was recommended by Megan Wilson from Sweet Talk Strategy
The Lieben Chelsea boot is built for easy, comfortable, ad practical travel. It features a generous toe box and a low wedge heel that will keep your feet and joints happy. A removable felt-lined insole adds arch support and cushioning. The bootie is lined in soft wool felt making it comfortable to wear with socks or barefoot. The elastic goring makes it easy to slip on and off in between and during flights.
---
This product was recommended by Skylar Renslow from The Daily Grog
Compression socks are maybe one of my best discoveries yet, much to the chagrin of my girlfriend. They keep the blood flowing and the swelling out of ankles (especially for long haul flights), keeping you fresh and ready to explore when you arrive at your destination. They're a pretty damn good recovery device too. After a nice jog through a new city, just slide those bad boys on, and an hour or so later, you'll be cruising around the city again.
---
This product was recommended by Nicole Miller from Early Traveler
On a long flight you want to be as comfortable as possible, so bringing something to cover up with and cozy up in is a must. The most versatile piece you can bring is a wrap that you can use as a blanket to cover up, scrunch it up as a pillow, and once your flight is done, you can use it as a clothing accessory on a chilly evening. It is lightweight enough to bring with you but warm enough if you get cold on the plane.
---
This product was recommended by Nicole Miller from Early Traveler
It's a long flight and your batteries have a limit on your electronics, especially if you are using it throughout your flight. You don't want to get to your destination and realize your phone is about to die, especially if you're in an unfamiliar area. Therefore, having a portable charger can help you keep a charge on your electronics long enough until you get to your destination.
---
This product was recommended by Alina Clark from CocoDoc
Long-haul flights are especially tiring for your neck area. Whether you are traveling business class or economy, you'll still need something to support your neck and chin in order to reduce the exhaustion or any neck pains that come with staying upright for so long. This neck pillow has been my go-to accessory anytime I have a long flight to endure. It comes with an amazing design that fits snuggly around my chin and neck area. Having used mine for almost six months now, I can also vouch for the quality of fillings used to design the pillow. It doesn't break away or sink to one side after a few rough flights as other pillows often do. While the pillow could definitely be better if it had velcro to hold the ends together, it has enough cushion to actually hold up your neck without feeling stiff or becoming uncomfortable after a period of usage. I'd definitely recommend it as an accessory for anyone shopping for neck pillows.
---
This product was recommended by Alex Shute from FaithGiant
This Amazon's Choice for "comfort blanket" comes in different colors such as navy blue, burgundy, charcoal gray, dusty pink, light blue, purple, silver-gray, and teal. It is made with super soft Sherpa and elegant Fleece fabric that are soft and cozy when used. It also has inspirational words written all over the blanket that will bring love and comfort during long flights. The Compassion Blanket is the perfect gift for those traveling, and all they want is a comforting warm embrace. Also, this blanket brings relaxation to those who are missing home because they live far away from it.
---
This product was recommended by Martin Seeley from MattressNextDay
As every seasoned traveler knows, a pair of noise-canceling headphones are the best way to settle in for a long flight. Whether you are trying to listen to some music or focus on your in-flight movie, airline earbuds wouldn't do. In addition, having your comfortable headphones assures you that they're hygienic and won't hurt your ears after a while.
---
This product was recommended by Martin Seeley from MattressNextDay
Keep all your valuables and travel documents in one place instead of rummaging around your bag and pockets. To enjoy a hassle-free and well-organized flight, store your passport, boarding pass, and plane tickets in a single travel wallet.
---
This product was recommended by Gelen Revilla from Good Noise
Effectively blocking lights and allowing your eyes to freely blink. Ideal for meditation, Yoga, travel, napping, insomnia. It fits all size head circumference, fully adjustable buckle strap, easy to adjust and does not catch hair. This is also has a top-quality fiber fabric never stains bed sheets or pillows. Memory foam makes you feel comfortable.
---
This product was recommended by Gelen Revilla from Good Noise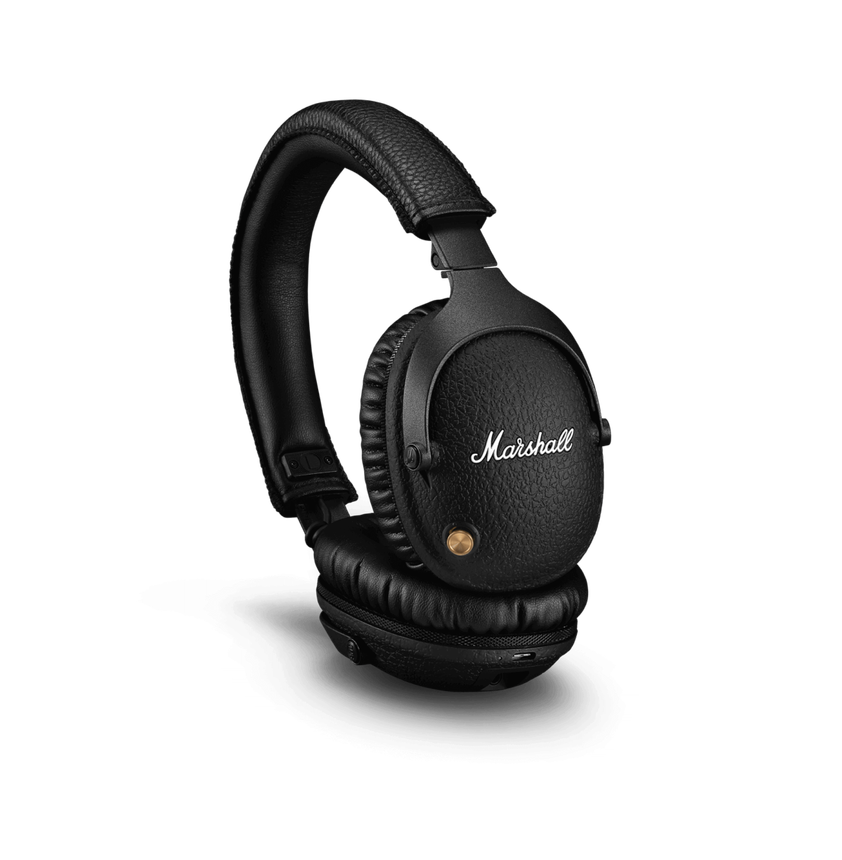 Advanced active noise-canceling technology blocks out the noise, letting you focus on what matters most – the music. Engineered for an all-day listening experience, they boast up to 30 hours of wireless playtime with active noise canceling and up to 45 hours without, meaning you'll never miss a beat.
---
This product was recommended by Gelen Revilla from Good Noise
This memory foam travel pillow can better fix your neck, prevent your head from falling forward, relieves neck pain during travel. With the added adjustable rope lock, you can adjust the angle and the size of the pillow randomly, meeting different neck size requirements, choose to provide support and comfort where you need it. This pillow can provide extra support to protect the neck from pain when you are sitting in the seat on a plane, car, train or bus. It's also a good idea for home. When you are watching TV, reading at home, and making your work easier in the office work nap.
---
This product was recommended by Gelen Revilla from Good Noise
This portable charger can be charged with any of 3 types of cables (Micro USB/Lightning/Type-C) you're using for your device. Designed with the purpose of environmental protection. F Charges QC-support devices up to 80% in just 35 minutes, 4 times faster than conventional chargers. 3 USB outputs enable to charge of a mobile phone, a tablet simultaneously at maximum speed up to 3 amps. The built-in intelligent safety system ensures complete protection for you and your devices, including over-heat, over-charge, over-current, over-discharge and short-circuit protection.
---
This product was recommended by Karen Herrera from Palm Organix
A perfect item to pack for long flights is a bottle of Palm Organix CBD Melatonin Blend softgels. Each capsule contains 25mg of THC Free CBD, to help one relax, and 1 mg of melatonin, just enough to help support sleep, but will not leave a groggy, foggy after effect. One jar retails for $87.95 and there are 30 softgels per bottle. All of our CBD products are THC Free, third party lab tested, and shipped for Free.
---
This product was recommended by Jordan Lopez from ChicExecs
A silky-soft, and luxurious blanket perfect for those on the go. A three-piece collection of raw silk travel essentials that includes: a portable throw blanket, and a linen drawstring carrying pouch. For a limited time, the set also includes a mulberry silk eye mask. Like our Heritage Duvet, the Open Road portable throw is filled with hand-stretched raw silk and includes a removable, washable cover that comes in white or two-tone (white on one side and a vintage 1950s Shanghai peony-and-bird pattern printed on vibrant emerald linen on the other side). A wonderfully lightweight and cozy accessory when curling up for a quick nap on a long flight, or relaxing at your gate before catching a flight!
---
This product was recommended by Usman Khan from Travel Skoolz
The reason why I am recommending the travel footrest is that it is the most comfortable and useful accessory that you can carry on your long flights. It is very comfy and soft. It is made with high-quality materials. It will also reduce back pain and help you relax your legs with a smooth sway movement. You will no longer have to deal with stiffness or discomfort caused by awkward positions!
---
This product was recommended by Jabran Kundi from The Stock Dork
My favorite long flight item that I always have in my bag is a big accessory organizer. It's something that I wouldn't go without now. Before I finally bought myself one, I spent a lot of time at airports or on planes searching through my bag in desperation to find all kinds of stuff. I was constantly looking for my charger, headphones, lip balm, earplugs or even my phone, which was somehow always at the bottom, under all the heavy items. A large accessory organizer is a life-saver because it can help keep everything separated and make items easier to find. It will also be great for other things, like a sanitizer, medications or additional face masks that are currently necessary. A large organizer will also fit in a wallet of any size, which can make carrying personal documents, credit cards and money so much easier. It can also be used as a toiletry bag for cosmetics and hygiene products like facial wipes, tampons or toothpaste. Summing up, this organizer can be used for all kinds of items and no matter what designation you chose for it, it will always come in handy during a flight.
---
This product was recommended by Aire Reese from Day Owl
They know people love their backpacks for travel because of the clever design, it has cut back on the time needed in the TSA line by 50%. Once you're on the plane it's time to put all of those sneaky pockets to good use, by handling everything you may need on that loooooong flight! The Backpack Minimal on the outside, functional on the inside, sustainable all around. The Day Owl backpack is designed to carry you through your day, wherever it may take you. Every detail and material has been carefully curated to create the most functional backpack made in the most sustainable way.
---
This product was recommended by George Mouratidis from Stasher
When I go on long flights, I always choose a practical option like this Travelpro luggage – it's convenient, easily handled, spacey, and will serve you for any type of long, long journey.
---
This product was recommended by Bjorn Kvaale from HiTech Gardening
These headphones are amazing at cancelling out the repetitive noise of airplane engines and help to make long flights much more enjoyable. Whether you are just relaxing listening to music, sleeping or watching a movie, these wireless headphones are a lifesaver. I only realized how much I need them on flights when I forgot to bring them on one. Although they do not block out babies crying completely, they help dampen the sound to a more bearable level. Another cool feature is that you are able to maintain two Bluetooth connections at once. You can work on your laptop, listen to audio or video there and then seamlessly move over to your phone and vice versa.
---
This product was recommended by Geninna Ariton from Trendhim
Long flights dry out the skin, but have you ever thought of how your beard reacts to it? Keep the beard moisturized to reduce itchy, flaky skin and avoid flyaway hair. It also gives you a quick pick-me-up scent.
---
This product was recommended by Shiv Gupta from Incrementors
A sleep mask is one of the most important items to have on a long journey. Even the heaviest sleepers have difficulty sleeping in an aeroplane. Even with your eyes closed, the continual change in lighting and the movement of people might distract you. This will no longer be the case with a sleeping mask. You just slip it on with an elastic strap and the silk will fall gently over your eyes. It's as light as a feather, and you'll forget you're wearing it. At the same time, you'll get a good night's sleep with no interruptions. It will help you sleep better and for longer periods.
---
This product was recommended by Shiv Gupta from Incrementors
Because cellphones and other gadgets are crucial for air travel, we must ensure that they are always powered up. The issue arises when we utilise these gadgets for an extended period since they eat your charge. So, if you don't want to lose your most crucial item due to a low battery, a power charger is precisely what you want. You can store the Anker PowerCore anyplace and activate it when your smartphone is about to shut down. It has enough juice to charge most cellphones completely, and some can even be charged twice. You will never have to restrict your battery consumption on long-haul flights again with this gadget.
---
This product was recommended by Cathy Mills from Net Influencer
A long trip pillow is a must-have for me whenever I travel. This twist memory pillow from Dot&Dot is not a conventional pillow because it can be adapted as you wish. It can be used to support the shoulders, back, hands, feet, head and in general, any part of the body. I take it on any long trip whether by plane, train, or car because it has a special foam that cushions the body and allows you to be much more relaxed on each trip.
---
This product was recommended by Danielle Hu from The Wanderlover Podcast
I swear by my travel footrest that I pack with me on every single flight. It buckles to your tray table and you can rest your legs in the hammock, adjusting the length if you want it more towards your calves or feet. It makes every economy flight feel like first class, and gets rid of the stress of not being able to rest while traveling! I very rarely see others with a travel footrest while traveling, but I highly recommend this travel product to any and everyone!
---
This product was recommended by Sara Castillo from Ballistic Media Group
All the way from England, this top-rated makeup brush set has all the beauty tools for stunning makeup looks everyone will ask about! 12 professional makeup brushes, and 3 FREE BONUS ITEMS: a makeup brush cleaner, Niré Beauty Blender Sponge AND pro brush holder. A cult favorite featured by make-up artists in London, Paris, Barcelona, and Milan these popular makeup brush sets are loved and adored worldwide.
---
This product was recommended by Sara Castillo from Ballistic Media Group
Our Extra Strong Formula of USA-grown Organic Aloe Vera will deliver faster results than regular Aloe Vera gels. Our Aloe Vera Spray does not leave a layer of an artificial thickener on your skin – it absorbs rapidly, leaving your skin smooth and silky. Great for skin, face and hair.
---
This product was recommended by Sara Castillo from Ballistic Media Group
CopperJoint Ankle brace for women and men Helps to alleviate Achilles Tendon Pain, sprain, sports injuries to the heel, foot, and ankle. Made from a performance fabric like no other – the Copperjoint Ankle Compression Sleeve features a durable and breathable fabric packed with the healing benefits of genuine copper. CopperJoint's ankle wraps aid with joint and muscle recovery and relief from pain and discomfort. Whether you're an elite athlete, a striving professional, or an active grandparent, CopperJoint's ankle support brace for women and men provide compression for full-day comfortable support or an action-packed activity.
---
This product was recommended by Sara Castillo from Ballistic Media Group
Natural Latex & Down-Alternative Travel Pillow from our sleep team at Sleep Artisan is here to bring you your best travel snoozes yet. Features a fully customizable loft that can be raised or lowered so travelers can easily adjust the loft for their perfect head position. Simply remove excess latex fill to create the right amount of cushion for you. Our perfect combination of natural cross-cut latex and supportive down alternative fiber creative a loft that is supportive yet forms to the shape of your neck. You'll experience more restful sleep while travelling, making trips less taxing on your mind and body. The proprietary fill is naturally hypoallergenic, dust mite resistant, and anti-microbial, and made with non-toxic, environmentally friendly materials.
---
This product was recommended by Ninad Maneghatta from G for Gadget
This is almost a neck pillow that is inflatable. You can set the inflation according to your convenience which is a big plus when compared with any other travel neck pillows. Super helpful for resting, especially if you are taking an economy seat.
---