This post contains affiliate links. Affiliate disclosure: As an Amazon Associate, we may earn commissions from qualifying purchases from Amazon.com and other Amazon websites.
The popularity of tote bags has created an explosion in your options recently. To save you the trouble of flicking through hundreds of pages on retailer sites, we've picked the best quality, practical and stylish tote bags that you'll want the next time you travel.
The cavernous insides and comfortable straps make our recommended tote bags perfect for keeping your valuables in sight. So get ahead of the game with the best tote bags that fit most airlines' onboard bags dimensions
---
This product was recommended by Simon Hansen from Homebrew Expert
What's great about this new release is that it's sturdy and versatile, easy to transport, and has plenty of compartments which are perfect for heavy travel. Not only that, it comes in a unisex design which makes it the perfect gift for anyone.
---
This product was recommended by Patrice Rutledge from Cardamom Magazine
The Travelon Women's Anti-Theft Tote is my favorite travel tote bag. This tote is the perfect mix of style and functionality. I'm a frequent world traveler and love that this bag is just the right size — roomy yet lightweight. It holds all my essentials, includes several pockets, has RFID blocking for my credit cards, and features a slash-resistant shoulder strap. It fits my iPad as well. This tote looks very stylish and comes in several colors to blend with your wardrobe.
---
This product was recommended by Madeline Robson from Madeline Rae Away
By far the best travel tote bag out there is the Longchamp Le Pliage (Large). I have had two of them, each for over 8 years and not only do they look brand new still, but they fit so much. But, my favourite thing about it is that you can fold it up super small and easily stow it in your luggage or backpack with it taking up very much room – in case you don't need use it. The design is sleek and fashionable. And won't go out of style.
---
This product was recommended by Charles from Film Jackets
If you're planning a long journey, this tote shoulder handbag will fit the best for your traveling purposes. Quality PU leather and designed with large capacities to make sure you take everything with you. Small pocket outside for instant access to mobile devices, car keys, and cash. Each compartment contains extra pockets inside for carrying small items.
---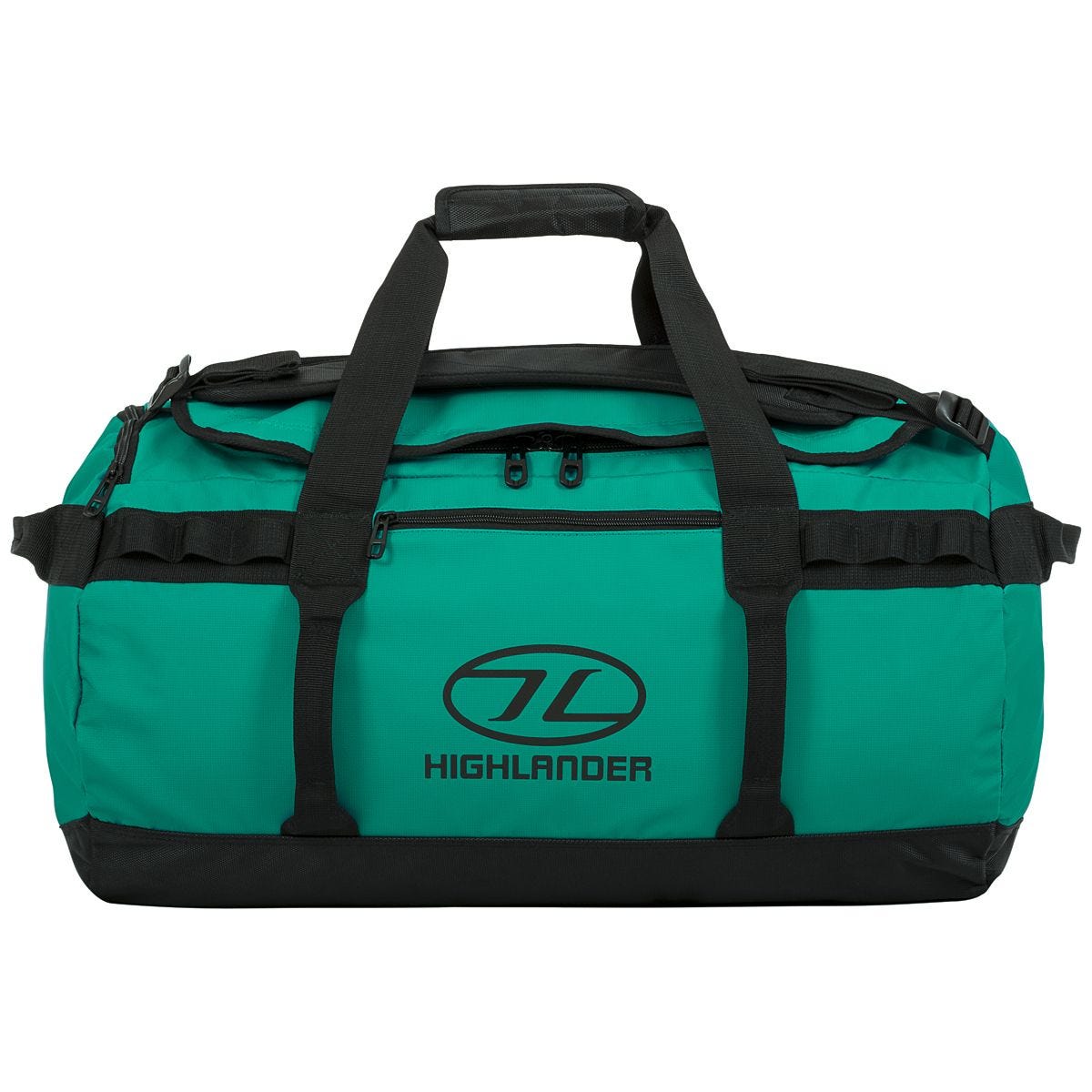 This product was recommended by Lukas from Military 1st
Highlander Storm Kitbag is a lightweight, water-resistant tote bag with 45L capacity and double carry option which makes it perfect for travel. As it comes not only with stiffened carry handles all over but also adjustable padded shoulder straps, it can be worn as a backpack allowing for convenient travel through busy streets and airport terminals. Moreover, it comes with a large main compartment with lockable zips and internal zippered net pockets, external pockets on the front and both sides and useful daisy chain straps. There is also an ID panel, and the bag can be easily folded away when not in use.
---
This product was recommended by Jeneva Aaron from TheHouseWire
This durable canvas bag is a must-have for frequent travelers. Its brilliantly designed handle converts into a sleeve that fits snugly over the handle on a suitcase, so you can run through the airport without worrying about your bag bouncing everywhere. And unlike other totes, it has a distinct bottom compartment, which is great for makeup, laptop and phone chargers, or even an extra pair of shoes.
---
This product was recommended by Heloise Blaure from HomeKitchenLand
If you depend on your laptop for work and you travel a lot, you need a waterproof tote. After all, the last thing you want is to have your computer ruined in the rain. This tote from BUG is not only waterproof, but it's also extremely lightweight. So on those rainy days when you're rushing from your house to the Uber to the Airport, you won't have to worry about the stuff in your bag getting wet.