This post contains affiliate links. Affiliate disclosure: As an Amazon Associate, we may earn commissions from qualifying purchases from Amazon.com and other Amazon websites.
When one of their preferred pastimes is spending time on the road, you already have an idea of what gift to get them.
Problem is… There are just so many things to take with you when traveling! To help you sort out which one is the best you could get for them, here's a list of the best gift for travel enthusiasts.
#1

Vrypac Backpack
The Vrypac backpack, It holds your stuff and frees your hands, with hardly any encumbrance of balance or movement. Vrypac is unisex.
The original product came out in 2017, and the new Dish Trail version came out last summer. A light and convenient bag for a trip, from passing thru airport security to walking around a foreign city with your valuables.
#2

Bluetooth Keyboard for Mobile
This lightweight bluetooth keyboard is easy to carry around and fits in any travel bag. It's perfect for travelers who need a get a little work done on the go. With this, there's no need to lug around a laptop: just connect it to your cell phone, and type away.
#3

Chrysmela Catch High Tech Earring Lock
On the go, you have no time to worry about losing a favorite earring or to go find a perfect replacement.
Flaunt your favorite earrings with confidence, from VIP lounge to the beach party.

– Mayumi ISHII, Chrysmela Chief
One pair fits all types of earrings with straight posts. So no guessing the size and types of earrings you wear. Hypoallergenic. In Platinum, 24K yellow and rose gold. $50.
Gift ready in a small, pretty box. It also makes a great hostess gift – How often did you need a thank you gift on the road? Keep a few Chrysmela in your carry on. Pop the tiny package in the thank you/birthday card envelope, and you are good to go!
#4

Boutique Anti-Aging Organic Amino Acids Supplement
Traveling can be difficult on your body, lack of routine, weather change, air pressure changes, nutrition limitations, exercise limitations, and distractions. Supplements are an easy response to such hurdles, and you can travel and board planes with supplements in your luggage. Routinize as many parts of your life as you can while traveling, consuming freeform nutrients is a great start.
#5

NatureLab. TOKYO Perfect
This travel-friendly gift set is perfect for the travel enthusiast in your life. Featuring best-selling cruelty-free shampoo, conditioner and masque, your friend will be able to keep their hair healthy while on the road.
#6

Globetrotter Mace
Finally, pepper spray you can bring on a plane! For the traveling chick who is ready for any situation. Mace For Women is in a discreet bottle that you can bring anywhere. All profits are donated to helping victims of domestic violence!
#7

Nomader Collapsible Water Bottle
The uniquely portable Nomader® Collapsible Water Bottle makes it easy to stay hydrated while traveling, eliminating the need for expensive, single-use plastic water bottles. Designed with a flexible BPA-free silicone body, the Nomader® can be rolled-up or collapsed flat to save on space, yet it's as comfortable to drink from as a hard-sided bottle.
This innovative, TSA-approved travel water bottle features a patented leakproof cap, an ergonomic carry strap, and a wide mouth for easy cleaning. As an added bonus, Nomader® bottles are backed by a lifetime warranty.
#8

OOFOS OOmg Low Shoe
The first fully closed shoe to feature OOfoam technology! We combined the OOFOS patented footbed design you know and love with a 4-way stretch mesh upper to create an unbelievably comfortable shoe that enhances the recovery process. Take the stress off your tired soles, joints and give your feet the freedom of natural movement in a shoe you can wear all day, every day.
These lightweight slip on shoes are easy-on, easy-off, making them ideal for airport security lines. The impact-absorption properties take pressure off of your feet, knees, hips and lower back, and can't be beat for long walks around new cities and vacation destinations. Keep going for miles in OOFOS!
#9

Tortoise TELETIES
TELETIES is a strong grip, no rip fashionable hair tie that can make for perfect arm candy when not in use. From fabulous soiree's to your best friend's bedtime routine these amazing scrunchies were designed to be as capable and multitasking as the women wearing them.
Say goodbye to hair ties that don't stretch far enough, that doesn't look cool enough, cause unwanted headaches, and collect way too many germs, because these innovate hair scrunchies come in two different sizes for all hair lengths and types.
#10

Boosa Macro M1 Power Bank
A Boosa portable phone charger is THE 2019 travel hack! Travelers use their phones for wayfinding, texting, photography, airline ticketing … we must keep our smartphones powered up, no matter how long we're away from electricity. Boosa makes you a walking electrical outlet!
#11

STEAM CLIP™️ Multi-tool for Travel
The new must have in your travel bag is STEAM CLIP multi-tool for travelers. Use Steam Clip to get rid of wrinkles without an iron while you shower – it works on all shower types and with all hotel-hanger (like the pesky ball-top). It's ALSO a smartphone stand, bottle opener, thread/tag cutter, ruler and more. You can even use it to keep your purse or jacket off the restroom floor in the airport.
#12

100 Things to Do in Charleston Before You Die
Charleston has become the darling of the Southeast, thanks to the city's blend of grace, beauty, history, and oh-so-Southern dining and hospitality. Charleston has a way of charming visitors with its lush Lowcountry landscape, Civil War history, antebellum plantations, cultural and artistic opportunities, James Beard Foundation award-winning chefs and restaurants, and the gracious and welcome reception from residents.
Featuring hidden gems, as well as tried-and-true tips and destinations, 100 Things to Do in Charleston Before You Die is a fun travel guide filled with suggestions of where to go, what to see, can't-miss dining, outdoor recreation, events and entertainment, and where to shop 'til you drop. With so many people heading to Charleston or having Charleston on their travel bucket list, it's the perfect travel enthusiast gift.
#13

No.06 Leather Passport Holder – Crazy Horse Brown
The most important travel item for any traveler is their passport! Give the gift that will travel with them around the world with a handmade leather passport wallet. Made from high quality leather that will only soften and age more beautifully over time, it will protect their passport from the damage experienced from being on the road. The option for custom engraved initials will add that thoughtful touch to make them feel really special.
#14

Husky Liner WeatherBeater Floor Liners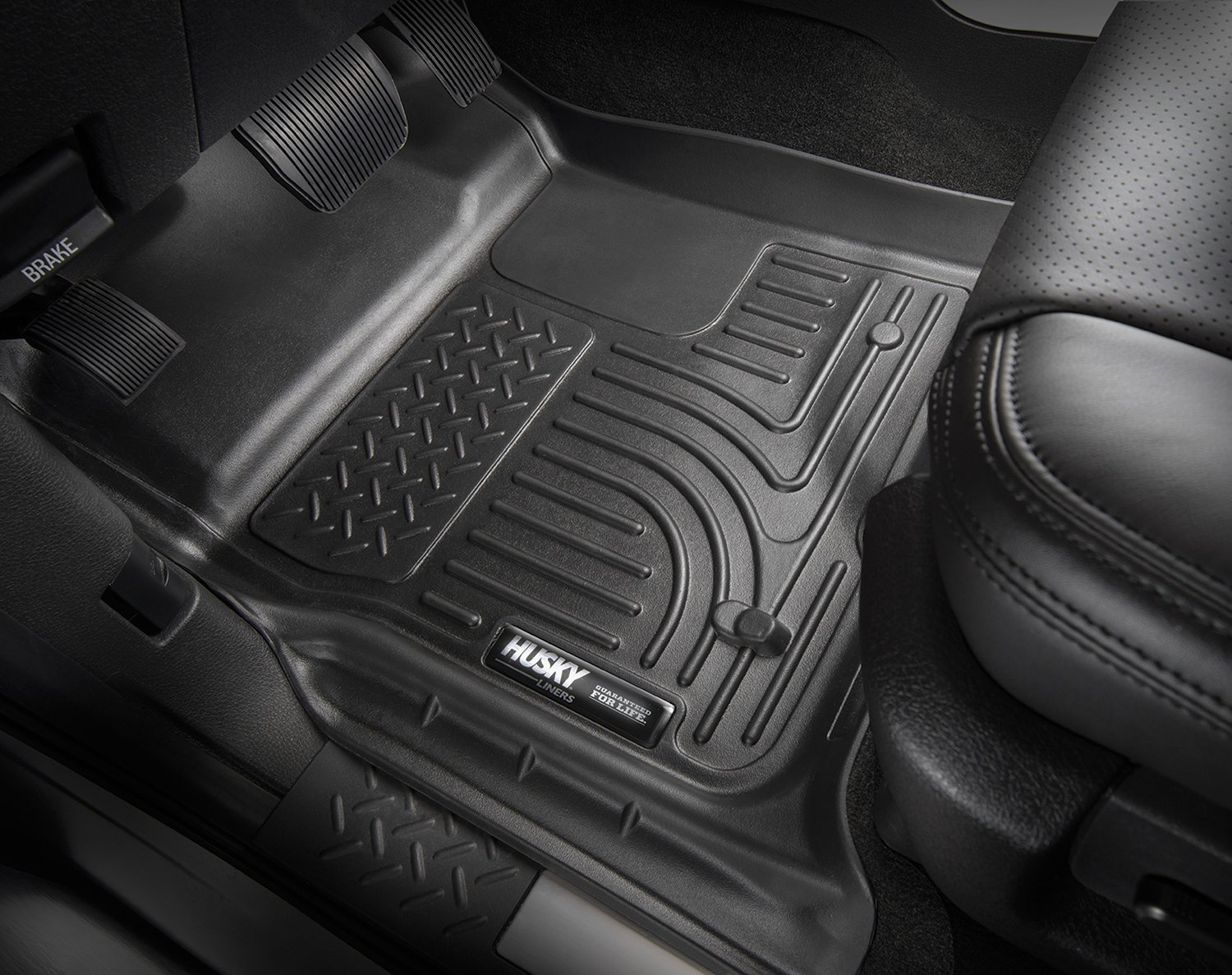 A great gift for any driver is a set of all-weather, custom fitting floor mats like Husky Liner WeatherBeater Floor Liners. These aren't like the so-called one-size-fits-all mats you'll find at a corner store. These are completely custom made for an exact fit, so as long as you know the make, model, and year of the gift recipient's vehicle, you can give them a gift they'll actually get some use out of!
#15

Scrubba Wash Bag
The scrubba bag is a portable laundry bag, so you can easily wash clothes while on the road. This item is great for backpackers or camping because it's tiny, easy to pack, and better than washing clothes in the sink. The scrubba bag can also double as a dry-fit bag, so if you are adventuring on the water, it can keep all electronics safe and waterproof. I've been backpacking around the world for three years, and this bag has made traveling more convenient.
#16

Portable Travel Power Bank
Eliminate the fear of being stuck in an emergency without enough charge on your phone with our 10,000 mAh portable power bank. Generally supplies around 2 full charges for your mobile device. It's perfect for avid travelers in time where you won't always have access to a power supply to charge your phone or camera, like long haul flights or remote travel experiences and hikes. Nothing sucks more than not being able to capture those precious memories on camera!
#17

BubbleBum Ultra Portable and Inflatable Car Booster Seat
The BubbleBum foldable and ultra portable inflatable car booster seat keeps kids ages 4-11 safe and comfy throughout all drives. Lightweight and easy to inflate/deflate, it can be carried in a backpack and three BubbleBums can fit across the back of a car! BubbleBum was also announced the Insurance Institute of Highway Safety's "Best Bet" in their booster seat evaluation report, where they've branded BubbleBum as one of the best for safety!
#18

bblüv Döse Multi-purpose Stackable Containers
The compact and interchangeable Döse multi-purpose stackable and interchangeable containers are great for carrying snacks or formula milk on the go! Easy to clean in the dishwasher, they feature three compartments with a large storage capacity of 4oz, a protective cap with a flexible silicone handle, and a funnel cap for easy pouring. It is compact enough to fit anywhere and also can be sterilized. Free of BPA, Phthalate, and PVC, the Döse Multi-purpose Stackable Containers set retails for $8.99.
#19

bblüv Sunkitö Sun and Mosquito Play Tent
This tent keeps tots safe from the sun's rays (SPF 50+), wind, sand, and mosquitos! It features a pop-up system that makes folding & unfolding easy and 4 side ventilation openings for perfect airflow. It folds flat for easy travel and has a window with a roll-down curtain for extra sun protection, a mosquito tight mesh door with an integrated smart pocket to tuck away, a carry bag, and 3 pegs.
#20

Flight Flap XL – Tablet Holder
These days, you can give an airline, hotel, or even Airbnb gift card to a travel-obsessed loved one. Sometimes, it seems like gift cards are a no-brainer, but they seem as though you didn't put any effort into the purchase. Enhance your gift of travel with a memorable, useful travel gadget like the Flight Flap Tablet Holder. It can be attached to most airplane seatbacks or tray tables and allows hands-free viewing. This is a great gift to complement any travel gift card.
#21

Black Flight Pillow
Flight Fillow turns any sweater or hoodie into a travel pillow giving you all of the benefits without any of the hassle. It fits in your pocket, is easy to wash, and is the fraction of the price of the standard bulky neck pillow.
#22

Book Towns: Forty Five Paradises of the Printed Word
The so-called Book Towns of the world are dedicated havens of literature, and the ultimate dream of book lovers everywhere. Book Towns takes readers on a richly illustrated tour of the 40 semi-officially recognized literary towns around the world and outlines the history and development of each community, and offers practical travel advice.
#23

Literary Places (Inspired Traveller's Guides)
Literary Places takes you on an enlightening journey through the key locations of literature's best and brightest authors, movements, and moments-brought to life through comprehensively researched text and stunning hand-drawn artwork.
#24

Modern London: An illustrated tour of London's cityscape
"From the art deco factories of the 1920s through to the skyscraper boom of the twenty-first century, Modern London takes you on an illustrated tour of the capital's ever-changing landscape.
Shaped variously by war, economics, population growth and design trends, the city has been molded by some of the greatest modern architects and to this day remains a center of building design and experimentation. Through intricate graphic illustrations and accessible entertaining text, London's streets, structures and transport systems of the last century are brought to life. Discover long lost treasures such as the Firestone Factory and marvel at modern-day masterpieces like the London Aquatics center; delight in previously vilified social housing projects such as the Balfron Tower, and discover the drama behind bold, eccentric designs like the 'Cheesegrater'. "
#25

Spiritual Places (Inspired Traveller's Guides)
Travel journalist Sarah Baxter has carefully curated a selection of the most spiritual locations from around the world, from breathtaking scenery to religious capitals. Her enlightening text will reveal the full spiritual story of each site, combined with stories of previous visitors that will both delight and inspire.
---
The recommendations of products and books within this article where sourced from industry experts. Their names and websites are listed below.
Who contributed to this article?