This post contains affiliate links. Affiliate disclosure: As an Amazon Associate, we may earn commissions from qualifying purchases from Amazon.com and other Amazon websites.
Flip flops – there are so many of them each and every summer! So how do you stand out amongst the rest? Well, by taking a look below and picking one of these stylish yet comfortable flip flops that we recommend. Easy!
#1

FitFlop Women's Lulu Thong Sandal
Walking in the sand can cause achilles pain or plantar fasciitis. Fit flop offers great sandals to support and stabilize the foot. Fit flop sandals tend to have a small heel which helps protect the Achilles tendon and plantar fascia as your heels tend to sink into the sand as you walk causing strain to certain tendons.
#2

Lux Thong Sandal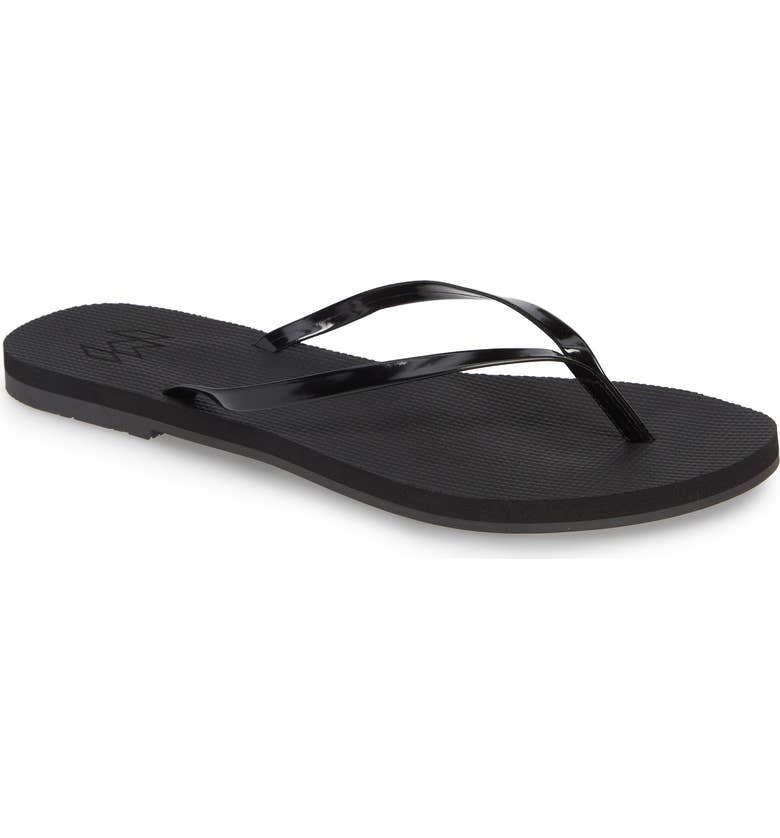 The Lux Flip Flop in Sabbath boasts a cushy diamond-textured foot bed that keeps this sandal super comfy and easy to walk in all day long.
#3

Malvados Lux Reptile
The Lux Reptile is the perfect summer flip flop that includes a touch of bold. The Bourbon colored reptile print is a deep brown that will contrast perfectly against the sand.
#4

Malvados Playa
The Playa in Cabana Boy is the perfect pair of flip flops for the summer which will always catch the attention of the cabana boy. The toe pillow is molded with EVA for an even extra cushiony step. The foot-bed is designed for traction and breathability that makes it perfect for the summer heat.
#5

Malvados Playa
The Playa in Onyx is the best staple to your summer closet. This black sandal has the same comfortable fit as the Malvados Playa in Cabana boy. This affordable flip flop matches perfectly with a white bikini beach side.
#6

Malvados Men's Jack
The men's Jack offers both comfort and style with suede bottoms and three color options; Tan, Cigar and Onyx. These flip flops can be worn from the beach to a barbeque, or while enjoying a Cuban cigar by the pool.
#7

Locals Slippers Black Rubber Flip Flops
The best beach flip flops are Locals. I've been wearing these ever since my first visit to Oahu and have never looked back. They're robust, comfortable, and easy on the wallet.
---
The recommendations of products and books within this article where sourced from industry experts. Their names and websites are listed below.
Who contributed to this article?