This post contains affiliate links. Affiliate disclosure: As an Amazon Associate, we may earn commissions from qualifying purchases from Amazon.com and other Amazon websites.
This article showcases our top picks for the
Best Outdoor Toys For Toddlers
. We reached out to industry leaders and experts who have contributed the suggestions within this article (they have been credited for their contributions below). We are keen to hear your feedback on all of our content and our comment section is a moderated space to express your thoughts and feelings related (or not) to this article 
This list is in no particular order.
This product was recommended by Allison Cervantes from ChicExecs
Keep your kids having fun in the sun with Edx Education's sand and water play table! They also offer an array of outdoor fun so the kids can keep cool linked here. Children should be actively engaged with the excitement of being outside, amongst nature and the elements. Outdoor play areas should draw children into exploring, experimenting and building with many different types of items.
---
This product was recommended by Nicole from Toddler and Mom
All of my children have loved this toy as toddlers! Not only does it get them outside, but it gets them moving. Since this classic car is foot powered, you little ones will spend hours in lands built with their imagination.
---
This product was recommended by Sharon Dylan from Management Help LLC
Playing with soil has been scientifically proven to help kids' cognitive and psychological development. Hence, this play toy garden set can enhance their cognitive and psychological strengths as well as allow them to have fun interacting with other parts of their ecosystem. Playing with soil and gardening can also be a learning moment as the function of the different components of the garden, soil, and plants are explained to the kids. This makes this outdoor toy perfect.
---
This product was recommended by Martha Villaroman from Raise Curious Kids
One of the absolute best outdoor toys for toddlers is a water table. Not only does it provide for hours of sensory play, but it also keeps toddlers cool on hot days. This water table by Little Tikes includes a fishing pole and net to use to catch the little plastic critters, a launcher for flinging the critters, and a spinning lily pad. Toddlers will have the best time playing outside with their water table, the tricky part will be getting them to come back in!
---
This product was recommended by Elizabeth Manly from Discovery Play with Littles
One of the best outdoor toys for toddlers is a water table. There are so many educational activities you can incorporate, and toddlers love playing and splashing in water. Water play is a fun way to develop gross and fine motor skills. Dumping, scooping and pouring all help develop muscles in little hands. Water play also provides learning experiences and helps develop focus, hand-eye coordination, math, and science skills. There are so many different activities you can use a water table for. Add some foam bath letters to help your child learn letters, add random objects you found throughout your house for sink and float experiments, or fill it with a different filler altogether. Shaving cream, water beads, and rice are all popular choices!
---
This product was recommended by Laura Jimenez from Ishine365
This 3-wheeled scooter for kids is a perfect price for any boy or girl. It comes in a variety of colors so you're able to choose the one your little one will like the best. It makes a perfect gift for any child. It has wheels that light up when using it or spinning the wheel. It is very easy to steer this and my boys had no issue zooming around in this scooter. It has where they can sit or stand and it comes with adjustable handlebars so it can be adjusted from older to younger.
---
This product was recommended by Shane Paarman from Awesome Stuff 365
This is a little set that essentially allows your toddler to practice baseball. It has a stand, upon which you place the ball, and the toddler can then swing the bat to hit the ball and make it go as far as possible. Keeps them really entertained. Just be careful there are no windows or fragile items around.
---
This product was recommended by Rachel Fink from Parenting Pod
This is a toy that most of my kids have played with as toddlers, and they loved it. It is ideal for when it's hot weather outside and you want them to play with some water, and you can also incorporate sand into the mix. Keeps toddlers entertained for hours, and there is so much they can do with it!
---
This product was recommended by Span Chen from The Karate Blog
32PCS Sandbox Table with Beach Sand Water Toy, Kids Activity Sensory Play Table Summer Outdoor Toys for Toddler Boys Girls. This toddler outdoor toys comes with colorful and rich accessories to create more fun, including water windmill, tree water tower, excavator, boat, castle bucket, watering can, shovel, scoop, rake, sieve, crab and crocodile sand molds and small stools. The sand play table not only allows children to enjoy hours of playing in sand and water, but also a good opportunity for parent-child interaction.
---
This product was recommended by Jessica Lauren Vine from RV Idiots
When my littlest one was a toddler, we used to put this machine outside of the RV with him and it would keep him entertained for hours. It is so easy to set up and will keep going and going, fantastic for if you want your toddler to be a little bit distracted while you do chores outside or have a sunbathe.
---
This product was recommended by James "Jimmy" Watts from Own The Grill
It's an all-in-one toddler pool, slide, and interactive play center that you quote literally won't be able to get your itty bits out of as soon as they see it. It's hours of fun and entertainment, and when it is time to put it away for another day, just let the air out, fold it up and store it neatly until it's time to set it up again. Which will probably be the next day. And the day after that and the day after that…
---
This product was recommended by Christina Russo from The Kitchen Community
Inside the heart of every toddler, there's a biker yearning to hit the open road and feel the freedom of being able to ride like they're being chased by the Devil. And this trike will feed that need for speed and help to keep it in check until they're old enough to ride the real thing…
---
This product was recommended by Michael Jan Baldicana from bidetsPLUS
It is a great toy that helps children develop their creativity and imagination. It is not only a toy but also an educational tool. This is the best outdoor toy for your kids and a great way to teach your child about shapes, colors, and numbers.
---
This product was recommended by Clara Parker from Big Fish Collective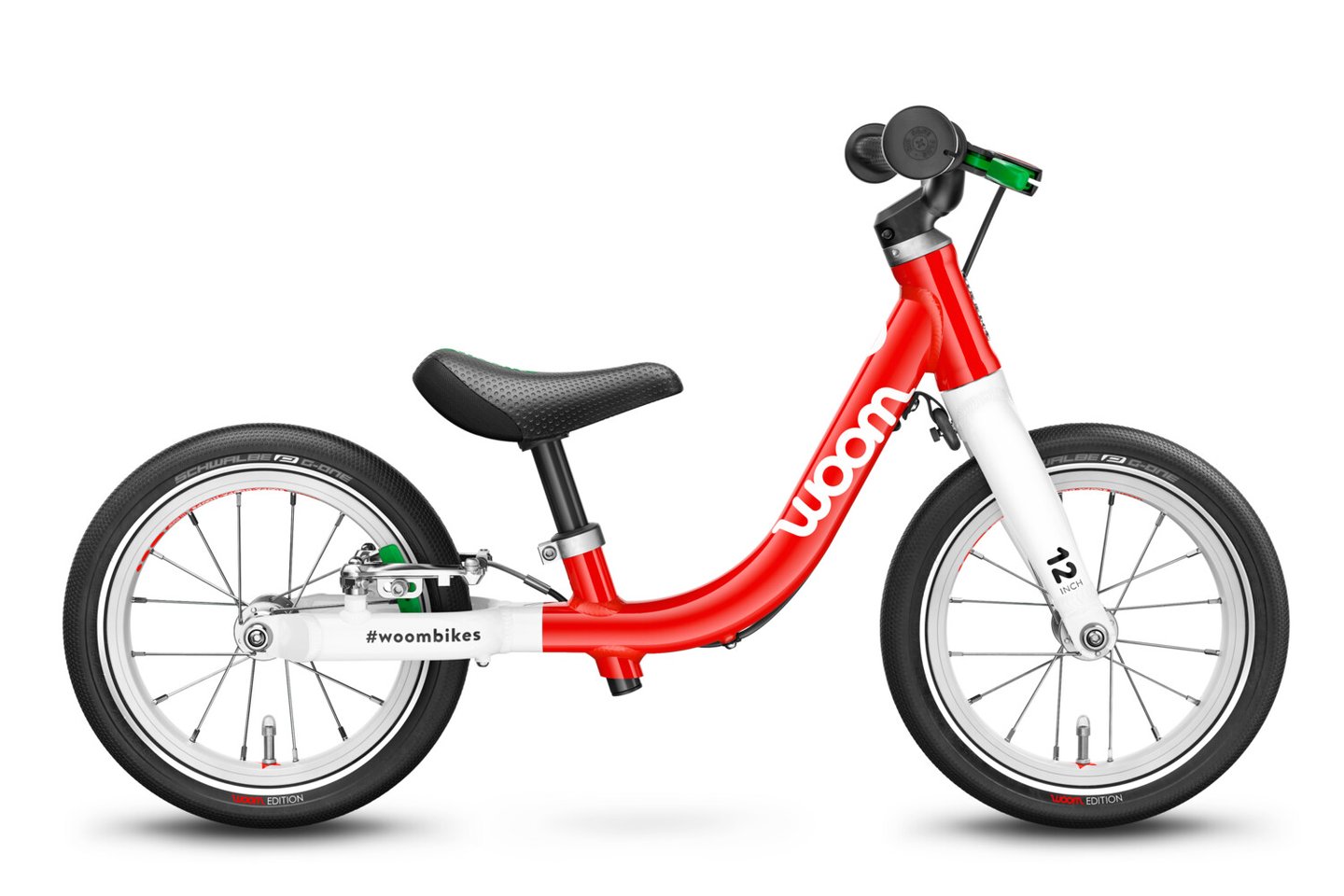 The ORIGINAL lineup offers lightweight, innovative, kid-specific designs — from balance bikes for kiddos as young as 1.5, to early pedal bikes for ages 3-8, and geared bikes for kids up to age 14. The line is purposefully designed to grow and progress with the rider as they improve upon their technique, setting kiddos up for the best possible skills progression through their early years. With woom, learning to ride a bike and perfecting those bike-handling skills is easy, safe and intuitive.
---
This product was recommended by Alexa Justine Callada from Dream Chasers
This toy is a great way to introduce your toddler to different shapes and colors. The cube is made from high-quality wood and comes with four different shapes that can be inserted into the cube. The toy has been designed for children aged 12 months and up, but it can also be used as a learning tool for children aged 2 years old or older. It can help them develop their motor skills, hand-eye coordination, color recognition, shape recognition and counting skills. The TOYVENTIVE Wooden Kids Baby Activity Cube – Boys Gift Set is a great gift for your little one. It includes one 1, 2 and 3 Year Old Boy Gifts Toys with a developmental toddler educational toy. and learning book. This set helps your toddler to develop and foster their gross motor skills, sensory development, coordination and color recognition. The wooden cubes are a fun toy for toddlers to play with. It is a great gift for your toddler at Christmas, birthday or any other occasion!
---
This product was recommended by Phillip Villegas from Three Pedal Mafia
The push mower has realistic sounds and a bubble maker that makes tonnes of bubbles for pretend garden play. The handle is extremely adaptable and simple to disassemble for storage. The brightly coloured mower body will appeal to your children. Automatic bubble blowing gardening mower equipment, baby pushing toys, instil a passion of sports and strolling outside in your children.
---
This product was recommended by Rousseau Vestal from Find The Aisle
Children are more likely to fall and get hurt when playing on water. The non-slip texture is intended to improve grip and allow kids to enjoy water while remaining safe. Made of non-toxic, long-lasting PVC that is free of BPA and phthalates. Allow the kids to get in touch with nature and enjoy the great summer months.
---