This post contains affiliate links. Affiliate disclosure: As an Amazon Associate, we may earn commissions from qualifying purchases from Amazon.com and other Amazon websites.
Europe is renowned for its awe-inspiring beauty. Visited by millions of tourists each year, the continent is home to mesmerizing ancient ruins, architecture from times gone by and dazzling natural sites. Due to this, you need a camera that does the scenery justice and captures all of the lovely memories that you'll have, so choose from the list below.
#1

Canon EOS Rebel T6 DSLR Camera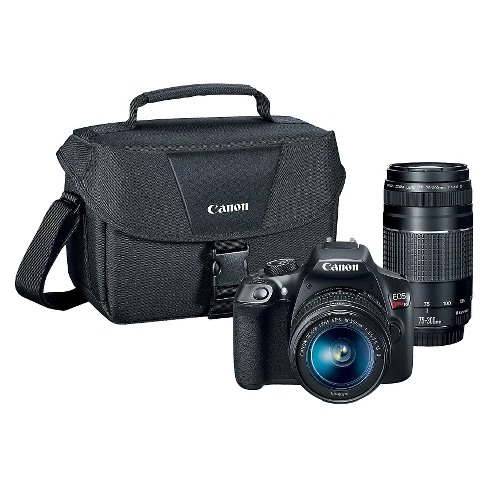 The EOS Rebel T6 from Canon is a compact, sleek DSLR featuring an 18MP APS-C CMOS sensor. It has a sensitivity range of ISO 100-6400 that can be further expanded to ISO 12800 to suit working in low and difficult lighting conditions.
You are able to shoot at 3 frames per second and Full HD 1080p/30 video. It has a rear 3.0 920k-dot LCD offering a bright, clear image for live view shooting. Included with the camera body is the EF-S 18-55mm f/3.5-5..6 IS II lens, which provides a 28.8-88mm equivalent focal length range.
#2

Nikon COOLPIX W300 Digital Camera
The Nikon COOLPIX W300 Digital Camera Is a useful as a travel camera because it's a point-and-shoot waterproof unit for depths up to 100′ with a reinforced physical design protecting it from falls rfom up to 7.9′ high.
The camera has a 16MP BSI CMOS sensor for taking both stills and videos. It's video capabilities allow for shooting continuously up to 7 fps at UHD 4K/30p quality. For stills, the camera has an ISO rang of 100-6400. It comes with a 5x optical zoom lens for shooting from wide angle to telephoto. It's vibration reduction helps to minimize camera shake. With included wi-fi access, you are able to control the camera with a remotely controlled bluetooth device.
#3

Pentax K-70 DSLR Camera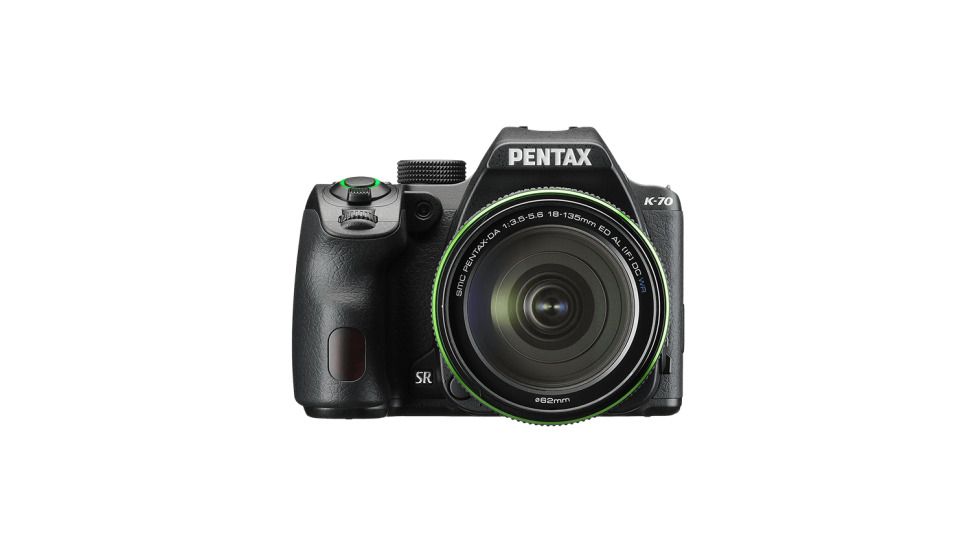 This camera offers a 24.24MP APS-C CMOS sensor and PRIME MII image processor, this camera is capable of continuous stills shooting up to 6 fps and Full HD 1080p video recording, and has a broad sensitivity range up to ISO 204800. The body comes with a dust-, freeze-, and weather-resistant construction for working in trying conditions. A large 3.0 921k-dot LCD is also available. Included with the camera body is the smc Pentax DA L 18-55mm f/3.5-5..6 AL WR lens, which provides a 27.5-82.5mm equivalent focal length range.
#4

Sony Alpha a68 DSLR Camera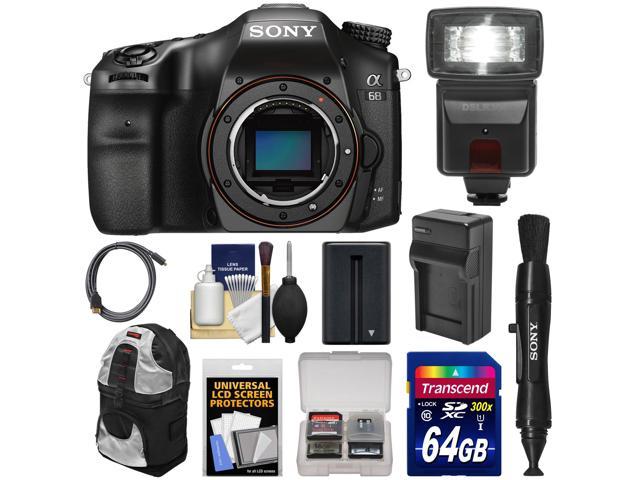 This camera offers a 24.2MP APS-C Exmor CMOS sensor and an up to ISO 25600 and continuous shooting rates up to 8 fps. Using Sony's Translucent Mirror Technology, continuous AF can be maintained during shooting. The camera body has SteadyShot INSIDE, which offers a sensor-shift type image stabilization to limit the effects of camera shake. In addition to stills, the a68 offers Full HD 1080p video at 30 fps.
The body design has received a major upgrade with the addition of a top display panel and a rear control wheel that make viewing and changing settings a much more intuitive process. There is 0.39 1,440k-dot OLED Tru-Finder for real-time imaging with rich color and contrast. For a larger viewing area, the 2.7 460.8k-dot rear LCD is available. Included with the camera body is the DT 18-55mm f/3.5-5.6 SAM II lens, which provides a 27-82.5mm equivalent focal length range to cover wide-angle to portrait-length perspectives.
#5

Comi Tech Digital V-logging Camera
The video camera is excellent for beginners and can be used to shoot portrait, landscape, and vlogging. It comes with a camera strap that can go around the neck, allowing greater convenience for traveling or outings. Press the M button to switch from camera mode to video mode. It's straightforward to operate and is very user-friendly.
#6

Canon PowerShot SX720 HS
"All the Canon SX series cameras are known for their superzoom capabilities. The SX720 HS is not exception with a 40x optical zoom lens. A smartphone uses software to zoom and gets more blurry. An optical zoom is mechanical and is still clear at 40x zoom. It is referred by many professional photographers as the best SLR alternative. SLR cameras, used by professional photographers, are way too big and cumbersome, while the Canon SX series easily fits in your pocket.
The 720 HS features 20.3 Megapixels, up to 1080p Full HD video, large 3 inch LCD viewing screen, image stabilization, built-in WiFi for image sharing, flash, and rechargeable battery."
#7

Canon PowerShot SX620 HS Digital Camera
An alternative to the Canon PowerShot 720 HS is the slightly older SX 620 HS. The main difference is the 720 has a 40x optical zoom vs the 620 has a 25x optical zoom. For a similar price, you can purchase the 620 HS bundle package which includes a 32GB memory card, camera case, card reader, LCD screen protectors, 5 piece camera cleaning kit, and more. The screen protectors prevent permanent scratches on your LCD screen and the case protects the camera from accidental damage.
#8

Sony Alpha a6000 Mirrorless Digital Camera
The Sony A6000 is one of the best value-for-money interchangeable lens cameras currently available. Although it's not as small as a compact camera, it is still easy to carry around but offers the flexibility of interchangeable lenses and a larger image sensor. The larger sensor lets in more light which typically equates to higher quality images. This camera offers the best combination of size, image quality and price which makes it perfect for traveling around Europe.
---
The recommendations of products and books within this article where sourced from industry experts. Their names and websites are listed below.
Who contributed to this article?