This post contains affiliate links. Affiliate disclosure: As an Amazon Associate, we may earn commissions from qualifying purchases from Amazon.com and other Amazon websites.
If there's anybody you would want to be comfortable all the time, including travel, that would be your mom. And guess what? You might actually be able to help out a bit with that.
Giving your mom a travel gift might not guarantee her whole journey is going to be a walk in the park, but the right gift can smooth out the most tedious parts of it. Which travel gift might that be? Come take a look.
#1

Stegmann Women's Leather Eiger Clog with Cork Sole
Travel demands versatility: the unique fold-down heel of the Eiger creates a buttery-soft, broken-in feel from the moment it slips onto your feet. With an unstructured heel and a flexible elastic panel, the Eiger switches seamlessly between shoe and clog mode. The anatomically shaped midsole offers orthopedic level support regardless of mode. Perfect to slip on to grab a coffee or explore an entire city by foot.
#2

World Map Wall Art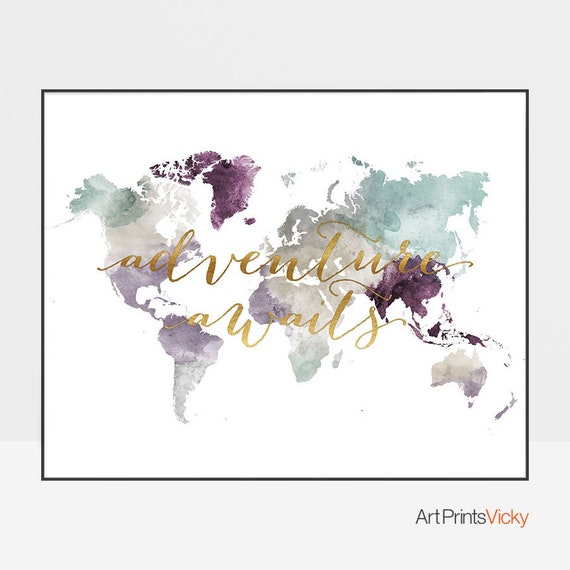 This Adventure Awaits world map would makes the perfect gift decor for anyone who loves to travel.
#3

Cabeau Evolution S3 Travel Pillow
A travel pillow is essential for any mom that loves to travel (particularly abroad). Having a travel pillow can make a world of difference (no pun intended) on a flight.
#4

The DJANGO Pet Tote
The DJANGO Pet Tote is a 20oz. waxed canvas and leather pet tote designed for weekday commutes and weekend getaways.
Your dog will love cozying up against the silky 230T nylon lining (water- and stain-resistant) and soft Sherpa-lined footpad (removable and machine washable). Four exterior and interior zip pockets secure your essentials, while a bag-to-harness tether ensures your dog's comfort and security.
#5

Cabeau Midnight Magic Sleep Mask
An actual usable, comfortable sleep mask is essential for any mom that loves to travel (particularly abroad). the sleep mask helps not only on planes but in bright, uncomfortable hotel rooms. Or, if you need to overcome jet lag.
#6

The Airhook 2.0
The Airhook is a two-in-one solution for airplane travel comfort: a stable drink holder and a secure mount for an electronics device (cell phones to tablets 8.5 inches tall when horizontal) that attaches to the tray table in its locked position.
Designed to elevate the level of convenience by allowing for maximum legroom, The Airhook uses the tray table in its vertical and locked position as an anchor, rather than horizontally across your lap as a platform. Passengers no longer need to sacrifice space with the folding down trays!
#7

Adventurist Classic by Adventurist Backpack Co.
The Adventurist Classic is a great gift for moms that love to travel (or travel for work), for moms that want a gift that gives back, or even new moms searching for a fashionable diaper bag for travel.
The Adventurist Classic is made with ultra durable and water-resistant 1000D Polyester and synthetic leather. It fits perfectly underneath the seat of a plane as a personal item or carry on, and is a great size as a daypack for travelers.
For every backpack sold, Adventurist provides 25 meals to families in need across the U.S. and has provided over 65,000 meals to families in need since launching.
#8

EMPOWERED STEPMOTHER by Tuniscia Okeke
Stepmothers deserve acknowledgment and kudos for stepping into a role and creating a beautiful mosaic out of something the world views as broken after divorce or the parents split.
Every Mother's Day stepmothers are overlooked and ignored because they didn't give birth to a child. Minimized for all of the love, affection, attention, soccer games, school projects, and the nurture they provide during the stepchild's weekend visits or even those children who reside with her permanently.
#9

Mask Moments Jetsetter Plan
Jetsetter is a set of 8 Deep Hydration beauty masks for the frequent traveler. These are not the ordinary paper masks dunked in serum but made from the newest technology, where the coconut gel masks hold the serum in its body and thin out as it transfers nutrients to problem areas. They don't leave you wet or drippy but fully hydrated and absorbed:
#10

The Original Stretchlace
A travel gift life hack that will have mom zipping through airport security lines gracefully. Slip on and off with ease. The elastic provides a firm but flexible grip for hard working swollen travel feet. Your feet will thank you.
#11

OneWorld PD OneAdaptr
Word's most powerful and safest travel adapter: Meet OneWorld, world's first all-in-one universal travel adapter with built-in USB C PD charger, plus 3 additional USB A ports. The USB C PD port allow you to charge an power the latest USB C powered MacBook Air, MacBook Pro 13/15, MacBook directly without the need of the Apple power adapter.
3 additional USB A ports for phones, powerbanks, tablet etc… OneWorld comes with a grounded AC outlet for any non-USB devices and it is able to support 10A of power consumption. It is also first travel adapter complies to the BS8546 safety standard making it not only the world's most powerful but safest travel charger/adapter in the world.
#12

Natural Face Moisturizer SPF 30
It's a great 2-in-1 product. On the moisturizer side it keeps skin hydrated and features the antioxidant vitamin E. A must for keeping skin fresh. On the SPF side it provides daily broad spectrum sun protection (the best thing one can do to ward off premature aging and other skin damage) using clear zinc to prevent sun damage and premature skin aging.
The Environmental Working Group (EWG) named it a Best Moisturizer with SPF for 2018.
---
The recommendations of products and books within this article where sourced from industry experts. Their names and websites are listed below.
Who contributed to this article?