This post contains affiliate links. Affiliate disclosure: As an Amazon Associate, we may earn commissions from qualifying purchases from Amazon.com and other Amazon websites.
Is that time of the year again! Where all has to be merry, jolly and happy.
If there was ever a time to smile those are the holidays, and if you or someone else want to keep those smiles up when on the road, you can do so by getting the merriest travel gifts you could find for the Christmas season.
#1

SportsChic The TOTE
This bag carries you everywhere from yoga to work to date night, and travels like a boss withstyle and functionality, just slips under the plane seat in front of you.
Keeps you hydrated. The thermal pockets keep drinks hot or cold from coffee to juices, smoothies even a bottle of bubbly!
The spacious waterproof, antimicrobial nylon interior sports flex mesh pockets, a secure zipper pocket, key leash and a padded sleeve for your tech devices, yoga mat, and racquets.
#2

Disposable Airplane Seat Cover
Study after Study shows how dirty airplane seats are. These Disposable Airplane Seat Covers create a barrier between you and your seat. It fits around the headrest like a fitted bed sheet and drapes for comfort and protection.
100 % Recyclable
100% Polypropylene
2 Covers Per Box
One Time Recommended Use
Fits All Seat Sizes (Including First Class)
#3

Airplane Footrest by SmartTravel
From the Contributor: I would highly recommend this footrest as it is a great Christmas travel gift at under $14 and it is a must for any frequent long haul traveler. It rolls up and is small enough to fit in your carry-on bag. The footrest also helps avoid swelling and stiffness in your legs by keeping your legs elevated.
#4

Wacaco Minipresso NS, Portable Espresso Machine
This is a portable coffee maker that is suitable for use with Nespresso capsules!
#5

Highlander Inflatable Head Rest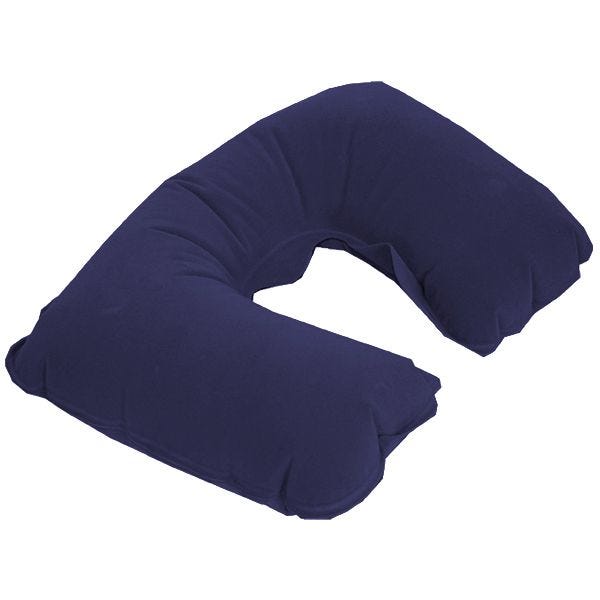 This inflatable headrest is crucial to feel comfortable and relaxed during any flight. Travel pillow provides support to the head and eases the tension of neck muscles preventing pain and strains. Moreover, it is foldable and easy to inflate and deflate so won't take much-needed space in your luggage.
#6

Infinity Pocket Scarf Novelty Travel Hidden Zipper Scarves
The most important part about gifts for travellers is that they're small and lightweight. While sentimental is nice, you can only carry so much stuff with you – so useful is better.
My favourite gift is the travel scarf. Lightweight, great for keeping you warm, and keeps your stuff safe!
#7

Rebas Remedy Travel Kit
RebasRemedy's Travel Kit is the must-have, on-the-go, luxurious, and natural beauty travel kit for travelers! Included in the kit are: Body Butter, Cuticle Care, Herbal Face Cream, Make Up Remover/Pads, Lip Balm and Organic Facial Oil. All products are TSA-approved and the durable bag can be thrown in a carry-on luggage.
#8

Sunforgettable® Total Protection™ Brush-on Shield Spf 50
Everyone experiences a lot of commotion when it comes time to travel during Christmas. A great product for the avid travelers is the Sunforgettable powder sunscreen. Many people travel to warmer weather during their Christmas break and need the extra UV protection.
This product is also a great way to stay fresh and sharp looking while traveling. It is a great essential for anyone's carry on bag because it is small enough and offers an easy application process. The powder brush application doesn't take any time to set or settle on the skin. It just takes a few circular rotations with the brush and you're sun ready and ready for your next flight.
---
The recommendations of products and books within this article where sourced from industry experts. Their names and websites are listed below.
Who contributed to this article?