This post contains affiliate links. Affiliate disclosure: As an Amazon Associate, we may earn commissions from qualifying purchases from Amazon.com and other Amazon websites.
This article showcases our top picks for the best tactical belts. We reached out to industry leaders and experts who have contributed the suggestions within this article (they have been credited for their contributions below).
We are keen to hear your feedback on all of our content and our comment section is a moderated space to express your thoughts and feelings related (or not) to this article This list is in no particular order.
This product was recommended by Jonathan Prichard from Mattress Insider
5.11 Tactical Alta Belt – made with a parachute grade metal buckle and a slightly wide-profile but one of the stylish belts to boast around with confidence. I found it extremely comfortable and fit without the need for any alteration. A determining factor for purchasing this particular belt was the capability to be loaded with gears during hiking or climbing without it flopping around. At the same time, it provided me with flexibility without constricting my movement. It is rugged enough to bear the wear and tear while you keep loading it with tons of equipment. Its multi-purpose design can convert from tie-down to a carry strap in a matter of seconds. Practical application with innovative design and constructed with Nylon bonded thread, the tactical belt is my preference among other belts of the same kind. After years of abusively using the belt, I could see slight to no-deformation, thanks to the durability and ingenuity.
---
This product was recommended by Levi Li from Best.wiki
Many professional law enforcement officials consider the Relentless Ultimate Tactical Belt as the top CCW belt. The most important difference between this Relentless Ultimate Tactical Belt and typical belts is that it is highly robust and long-lasting. It is enough strong to carry a loaded gun as two magazines at the same time. On the other hand, this belt is thin, thus, more snug to wear than it looks. It is made of high-quality materials. Many people highly appreciate this tactical belt for many good reasons. You can definitely have one.
---
This product was recommended by Lukas from Military 1st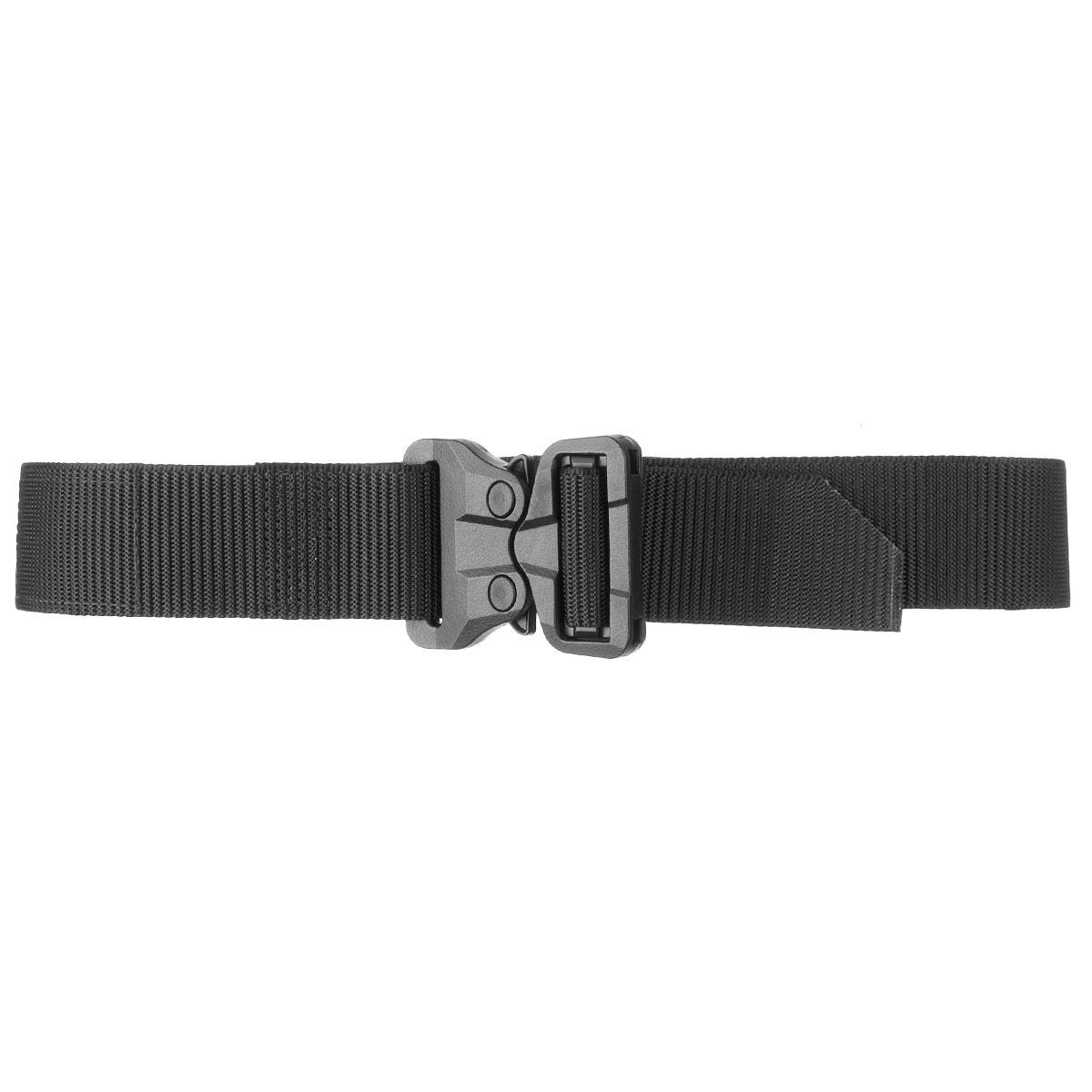 Made of durable Nylon webbing, the Cobra GT (FG45) Tactical Belt by Helikon features genuine AustriAlpin Cobra GT45 quick release buckle and non-metallic, scanner safe ITW Nexus hardware. It's easy to adjustable and without holes, allowing quick on and off. While not suitable for climbing or as LSE use, it's designed for everyday use and undoubtedly tough and hard-wearing enough to assist you during any tactical tasks.
---
This product was recommended by L.J. Williamson from Newsroom PR
The PodBelt is an amazingly customizable utility belt. Photographers, construction workers, kitchen workers — I've seen people in all walks of life using them, because you can choose your own accessories — either pouches you find and clip on yourself, or the more than 20 choices available on the site, including keychains, multi-tools, eyeglass holders, lighters, you name it. They're great for girls who don't like carrying a purse, anyone who just wants to have their stuff handy AND look like a badass at the same time.
---
This product was recommended by Jamie Hickey from CoffeeSemantics
The Fairwin tactical rigger belt This web belt attached with a military buckle made by heavy-duty metal and a convenient V-ring for attachment of gears and accessories. Max bearing weight 1100lb/500kg. Widely used for military training or outdoor camping expedition. Intuitive and smooth quick release functionality when you push the golden tabs down at the same time. If just one tab is engaged, the connection will still hold and fully re-lock on its own.
---