This post contains affiliate links. Affiliate disclosure: As an Amazon Associate, we may earn commissions from qualifying purchases from Amazon.com and other Amazon websites.
This article showcases our top picks for the
Best Walking Shoes
. We reached out to industry leaders and experts who have contributed the suggestions within this article (they have been credited for their contributions below). We are keen to hear your feedback on all of our content and our comment section is a moderated space to express your thoughts and feelings related (or not) to this article 
This list is in no particular order.
This product was recommended by Maddie Jarrard from Purple Orange PR
The combination of active recovery design and use of eco-based materials are what make the Revive an innovative entry into the footwear market. The slip-on's design was inspired by Board Certified foot and ankle surgeon Dr. Dan Geller, who advised the construction of the Revive's 10mm heel-to-toe drop for easy energy transfer. Its dual-density construction, which consists of a firm upper fused to a sole with 31mm of cushioning, balances cushioning and structure to provide support that doesn't collapse. They paid special attention to creating a fit that captures your foot to avoid any slippage.
---
This product was recommended by Jen Notman from Baabuk
I love Baabuk because they are hands down the most sustainable pair of shoes I own. They provide their customers with a transparent look on not only what they put in their shoes, but also who makes their shoes with their own factories in Nepal and Portugal. Also, their wool fabric is perfectly cozy for winter and a great choice for summer too due to their moisture-wicking and anti-bacterial prosperities.
---
This product was recommended by Harriet Chan from CocoFinder
This is among the best walking shoes for women and made in the US. It is great for walking as it has a synthetic sole, lace-up front, four-way gradient print, smooth Lycra-lined tongue and comfort collar with built-in cushion, and anatomical Precise-ReturnÔ insole that gives extra heel and arch support.
---
This product was recommended by Harriet Chan from CocoFinder
The shoes are great for walking as they have a slip-on design with elastic cuffs making it convenient for users to put on and take off. They are light and breathable with a durable knit and great stretch allowing the foot to securely fit.
---
This product was recommended by Chiara Gomiero from Handy Wine Guide
If you are after something light, comfy and breathable you can't go wrong with them. You'll find them on Amazon at various price ranges depending on the colors and models.
---
This product was recommended by Monica Davis from MyStraightener
These walking shoes by Akk are available in a variety of colors and for a very attractive price. Due to the low weight (0.8lbs each shoe) and supportive rubber sole with a memory foam insole, you can wear them all day long without actually feeling that you're wearing something. Wearing these shoes takes just a few seconds because they are actually slip-ons with laces for protection and optional size adjustment. All aspects combined, these shoes are a relief if your feet get sore quickly. I discovered this model while trying different options during pregnancy and they performed perfectly well on my swollen feet.
---
This product was recommended by Lily Pulver from Talent Resources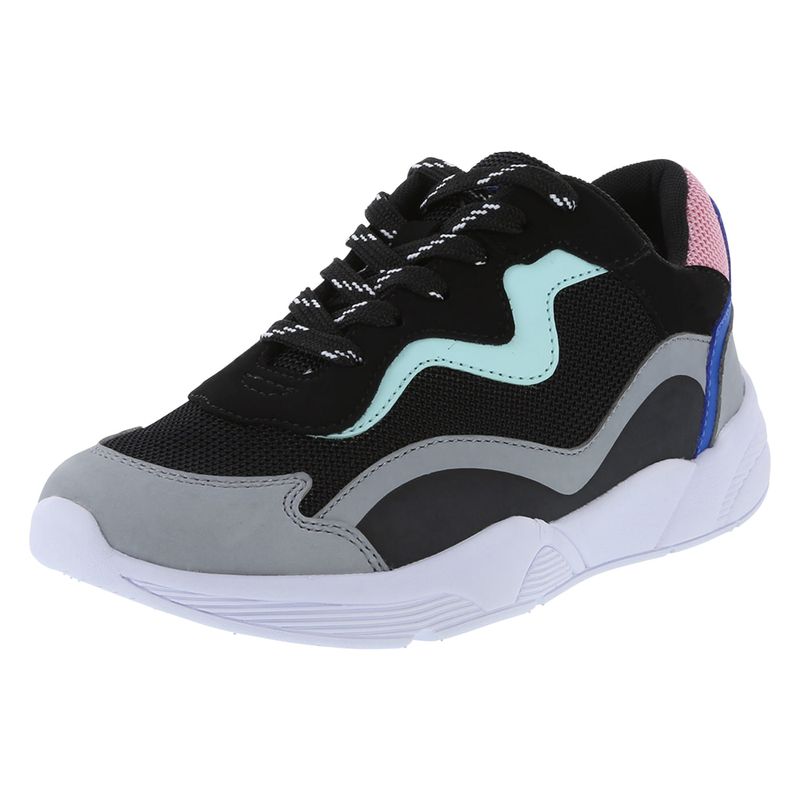 The Airwalk Womens Fiona Sneaker is available at Payless, and starts at an affordable $22.99. However, don't let the low price of the shoe make you think these aren't some of the best walking shoes, and the shoe style is offered in multiple sizes to provide that secure and comfortable feeling while out walking. In addition, with a breathable upper that promotes airflow to help keep you cool, sporty wave accents, laces for good fit, and cushiony memory foam insole for comfort, you'll never want to take these sneakers off!
---
This product was recommended by Mark Stephenson from How to Shoe
A hybrid walking shoe that aims to combine the comfort and nimbleness of a trail runner with the added protection and sure-footedness of a dedicated walking shoe. Fortunately, it succeeds in its goals, and the new-generation, roomier toe box will be welcomed by most for avoiding pressure points. Offering great support around the ankles, fantastic grip on the soles, this shoe is built like a tank but feels lightweight and comfortable. Roomy around the toes with deep cushioning, add to that they are waterproof too and you can't find a better men's walking shoe.
---
This product was recommended by Steve Johnson from Boot Mood Foot
With over 41,000 mostly positive reviews these offer everything you need for style, comfort, and support while walking. They come in 14 colors, are designed specifically for walking, are ultra-light which is important as you don't want a bulky shoe because that's more weight you need to lift up upon every step. Slip-on shoes make it easy to put your shoes on and take them off, and these provide the same support that you'd get with lace-up shoes. With a breathable and mesh insole, these are a true pick for walking or being on your feet all day, you'll feel like you're walking on air!
---
This product was recommended by Brian Conghalie from My Open Country
These shoes offer a perfect balance of design, functionality, and performance. Extremely durable, fit-for-purpose in all weather conditions – they are both waterproof AND breathable, they offer extreme comfort and ultimate protection with a cool design. And so lightweight – less than 2 lb a pair – you'll hardly know you're wearing them!
---