This post contains affiliate links. Affiliate disclosure: As an Amazon Associate, we may earn commissions from qualifying purchases from Amazon.com and other Amazon websites.
This article showcases our top picks for the
Best Walking Or Running Shoes
. We reached out to industry leaders and experts who have contributed the suggestions within this article (they have been credited for their contributions below). We are keen to hear your feedback on all of our content and our comment section is a moderated space to express your thoughts and feelings related (or not) to this article 
This list is in no particular order.
This product was recommended by Heather Welch from Ukulele Tabs
I've actually tried out quite a few different running shoes in the past. Either the shoes only last for a few months, or they cause discomfort when I run. When I go out jogging or running, comfort is key. I want to keep my risk of injury to a minimum, but I also want to ensure my feet are not sore after the workout. After trying quite a few options – and some being quite expensive – I've become quite fond of my Adidas PureMotion Adapt shoes. My favorite part – there are no knots to tie when you put on this pair of shoes! They are comfortable and features a thick sole, which is perfect for running on a tar road or even going off-track.
---
This product was recommended by Angela Evans from 7 Wonder
Brooks is always a great choice for high quality reliable running shoes. The shoe is lightweight and offers a firm and smooth running profile. This lightweight running shoe from Brooks is a great all-round, versatile and neat looking shoe. It's available in a superb range of colours for both Women and Men.
---
This product was recommended by Joseph Finney from Shoes Suggester
These New Balance Men's 411 V1 shoes are made out of breathable mesh material with a rubber bottom to help ensure your feet are safe. They are ultra-lightweight and can be worn all day without having to worry about them being comfortable enough to walk around in! The best part is they can accommodate even the busiest lifestyles so you can wear these no matter how long the day may get because not only will they keep your feet comfortable, but also because they didn't even feel like you're even wearing shoes at all.
---
This product was recommended by Joseph Finney from Shoes Suggester
The Skechers Men's Max Cushioning Running Shoes are among the best on the market, coming in a variety of colors. They provide excellent arch support and comfort. The wide toe box is yet another good feature because it allows your toes to move around freely without feeling cramped like in some other shoes! Durable and long-lasting, these shoes are great to wear all day long!
---
This product was recommended by Paul Miller from CBD4Beginners
The Skechers Men's Afterburn M. Fit Wonted Loafer is the best walking or running shoe because it has a padded collar for all-day support and a breathable mesh lining to keep feet cool and dry while you're on the go. It also has a low-profile rubber outsole that provides traction for all types of surfaces, while the flexible rubber sole promotes a natural stride while reducing fatigue and stress on joints. The lightweight sneaker has a supportive midsole with shock absorbent material which provides excellent bounce back and energy return.
---
This product was recommended by Stephen Curry from CocoSign
Get the desired comfort when walking or running with this pair of shoes. The fashion Low-top sneakers are effortless to put on or take off the laces. They come with an insole honeycomb design that keeps your feet balanced, absorbs vibration, and maximizes ventilation. The rubber outsole has an exquisite hollow carved design bottom to increase the slip resistance and wear resistance. Another cool thing is the upper part is made of breathable mesh fabric for your feet to breathe freely and protect every step. The shoes are suitable for many occasions, including leisure, work, jogging, indoors, sports, training, tennis, travel, camping, and more.
---
This product was recommended by Lynda Le from Polish Perfect
Wave Rider 23 features cushioning technology that provides super soft comfort while maintaining a secure fit. It is made with a dual compound midsole for matchless responsiveness and nerve-wracking runs. It is best for walking or running as it is lightweight and has a breathable upper mesh for unwavering performance.
---
This product was recommended by Harriet Chan from CocoFinder
Most brands will focus on sustainability in 2021, but Reebok was ahead of the pack in 2019. Reebok presently focuses on two environmentally friendly initiatives: ReeCycled (where at least 30% of the upper materials are recycled) and ReeGrow (where at least 30% of the upper materials are recycled) (at least half the shoe is made from USDA Certified bio-based content). This second group includes the Floatride Grow. The upper is composed of Eucalyptus bark knit, while the outsole is natural rubber with no petroleum-based additives. The beads in the Floatride Grow foam are made from castor bean oil. The upgraded materials on the Grow perform better than the conventional materials on the regular Floatride Energy. The outsole has plenty of sneaker traction, but the eucalyptus wood upper doesn't hold its shape as well as standard synthetics. After a few runs, the shoes still feel breathable and comfy.
---
This product was recommended by Lucy Coleman from Fashionable Clothing UK
Across the board, the Adidas UltraBoost 20 is the full package. With Boost foam in the midsole providing ample cushioning, a Primeknit+ upper for form-fitted yet airy support, a Continental rubber outsole for non-slip security, and more updates that, when combined, provide nearly incomparable results, this pair of trainers — or sneakers, in American terms — remains to be the best Adidas shoes for all runners, regardless of experience or running style.
---
This product was recommended by Adrian Victor from Best For My Feet
These New Balance shoes are best for you ladies out there that prefer running over walking when deciding how to exercise at the end of your day. You can use them for walking as well. But because they're lighweight and come with a NB memory sole and a REVlite insole these shoes will be better for running since they'll absorb the impact and the shocks when you're running. This will avoid having discomfort or pain in the heel or lower back after or while you're exercising. It's easy to understand why these shoes have over 46.000 reviews on Amazon alone.
---
This product was recommended by Adrian Victor from Best For My Feet
If you want a good walking shoe, this is better than the New Balance mentioned above. That's mostly because when you're not running you don't need that much of cushioning as you'll want in a running shoe. These Merrell shoes come with a rubber outsole that's a bit more rigid which provides more stability and support for your evening walks or weekend hikes. And if you're trying to get rid of plantar fascitiis by walking in the park every day these shoes comes with arch support. It's a light suport though but it's betfer than nothing.
---
This product was recommended by Javen Yap from Good Noise
If you want a pair of shoes that will work for both, try the adidas Men's Ultraboost 21 Running Shoe. It's been my go-to shoe for over three years now and it happens to do really well in the slippery conditions of winter. It has a soft ride because no one likes a stiff foot after a long day at work or school, but my favourites are the Boost technology insole and outer sole unit. The Boost is essentially this elastic material which gives your stride more power with every step. What I also love about the Ultraboost 21 is that it's a style-conscious shoe too. It comes in a variety of colours and prints so you can switch things up depending on your mood or outfit for the day. So if you want to have one pair of shoes work for all occasions, I would highly recommend the adidas Ultraboost 21 Running Shoe.
---
This product was recommended by Shiv Gupta from Incrementors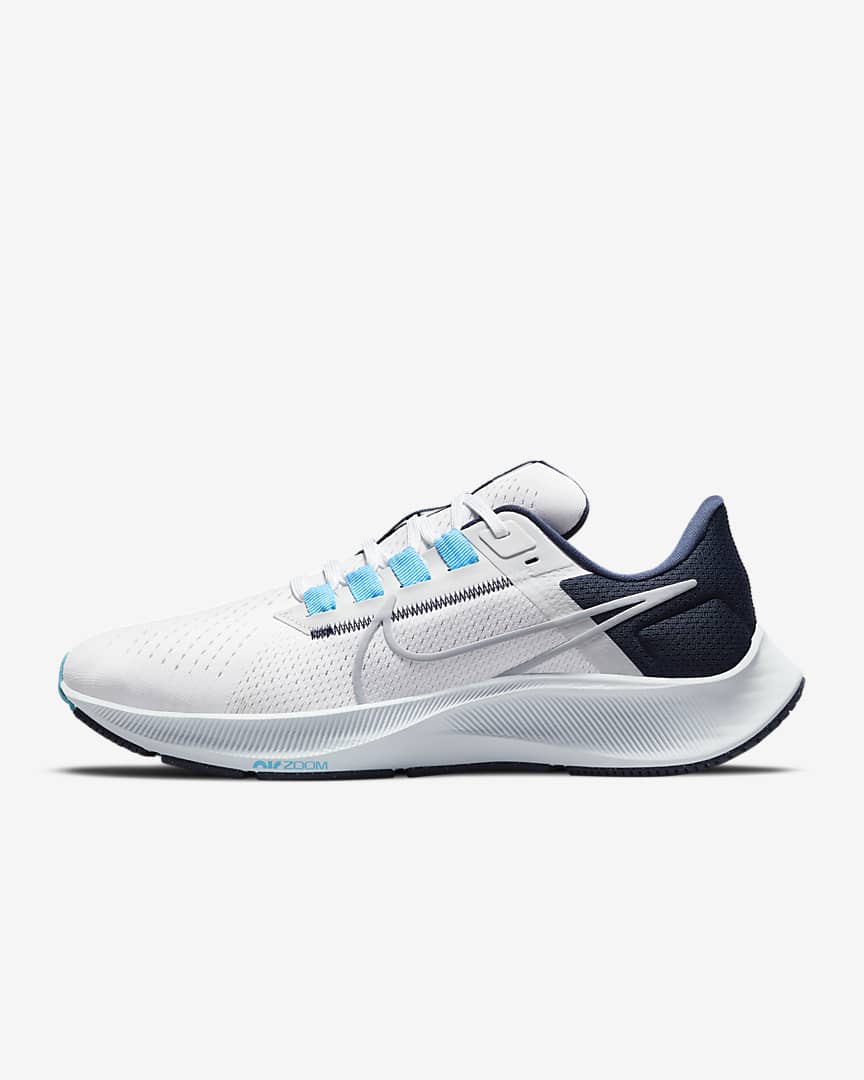 Walkers with narrow feet may struggle to locate shoes that do not enable their feet to slip about. When you're walking and your shoes don't fit properly, a slew of issues can arise, ranging from blisters and other discomforts to poor traction and an increased risk of twisting an ankle. The Nike Pegasus is a renowned running shoe that, like other Nike models, features Flywire wires on the inside to protect your feet from slipping about. This could aid narrow-footed walkers in avoiding injuries while walking uphill or on difficult terrain.
---
This product was recommended by Kim Brown from Condo Control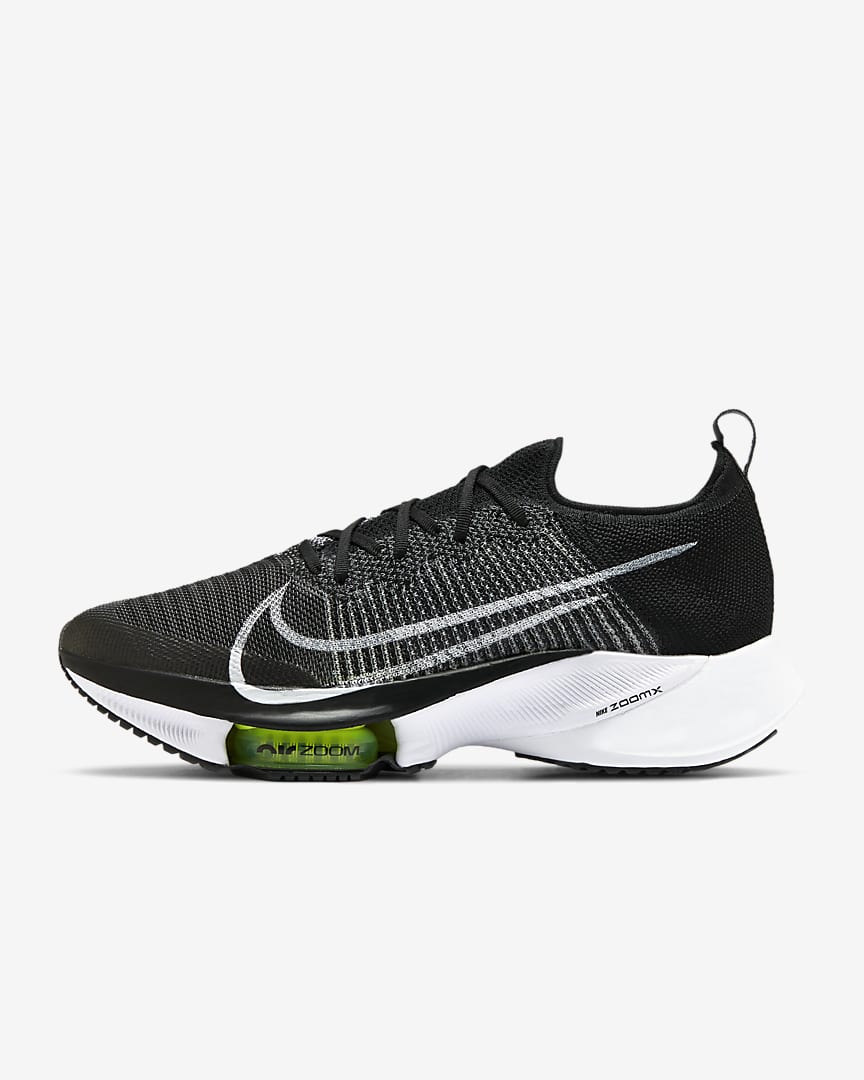 These shoes aren't cheap (they retail at about $260 CAD), but so worth the investment if you are looking for a shoe that will help you fun faster. The shoes have a tall stack height, and air pods for exceptional energy return and comfort. They are also very stable but aren't too heavy. I run about 2 seconds faster per km in these shoes without having to exert any additional energy. You can absolutely use them for walking too, but I'm not sure how keen people would be to pay that much for a walking shoe.
---
This product was recommended by Demi Yilmaz from Colonist
There's a lot more to the Adidas Racer 3.0 than their sleek and stylish design. For starters, these shoes are lightweight, durable and ultra-comfortable making them a perfect fit for both walking and running. They slip on very easily and provide ample support even though they're soft and flexible which makes them quite versatile.
---
This product was recommended by Chiara Gomiero from Handy Wine Guide
If you are after something light, comfy and breathable you can't go wrong with them. You'll find them on Amazon at various price ranges depending on the colors and models.
---
This product was recommended by Nikki Webster from Brit on the Move
They have a built-in wedge to support your foot. They are ridiculously comfortable, breathable and your feet don't sweat in them. They are unisex and 100% machine washable, which is something most footwear is not. Probably most important is because of the support they offer, you can be on your feet for hours and not feel the normal pressure you would.
---