This post contains affiliate links. Affiliate disclosure: As an Amazon Associate, we may earn commissions from qualifying purchases from Amazon.com and other Amazon websites.
This article showcases our top picks for the Best Walking Leash For Dogs. We reached out to industry leaders and experts who have contributed the suggestions within this article (they have been credited for their contributions below).
We are keen to hear your feedback on all of our content and our comment section is a moderated space to express your thoughts and feelings related (or not) to this article This list is in no particular order.
This product was recommended by Dace Lace from Pet Food Site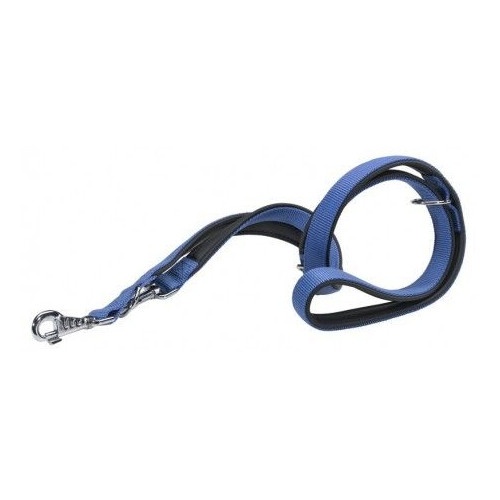 I suggested this leash to a friend of mine. He got his first dog Maya last spring and needed a durable product for an active and very energetic dog. The dog has had training, but needed a leash where she could be managed better regards pulling. The owner expressed a wish to take Maya whilst he goes rollerblading so both can have a workout. This product can be put around the waist for a hands free option. It has been very durable for an active lifestyle and safe walks around a major city.
---
This product was recommended by Robyn Michaels from N/A
I've been training & walking dogs for over 60 years (my father started me young) & originally, we used 6 foot leather leashes. I love leather leashes, but they do dry out & crack, nd many dogs love to chew them. Most of us want a 6 foot leash because it gives us room to maneuver the dog. Also, it's a good base to start getting the dog to respond 'away' from you (the challenge is to get the dog to respond from a distance—but you have to start where you can touch the dog).Also, nylon web leashes are washable. Why a 6 foot web leash & not: a chain leash. You can't gather up a chain leash if you need to pull the dog toward you. & why not a Flexi? You have no control over your dog on a Flexi & can't c gather it up. For some reason, if a s dog strays on a Flexi, people think the dog is getting move exercise, and not pulling them. It's a false sense of security. they are dangerous and you have no control of the dog. They're popular because the idiot at the pet shop is told to sell them by idiot store managers who've never trained a dog & don't care if YOU are safe. They sell what corporate & the distributors tell them to sell. You can get web 'tracking' (30 feet long) leashes, but unless you are following a trail with your dog, what's the point. & no leash is good if your nose is in your cell phone & you're not paying attention to your dog. Is he eating poison? Stalking another dog?: Are kids running up to your dog? I've trained people to train dogs. Virtually all dog training vlasses (as well as performance competitions) request you use a 6 foot leash, and I've titled several dogs.
---
This product was recommended by Katherine Brown from Spyic
TUG 360° Tangle-Free, Heavy Duty Retractable Dog Leash with Anti-Slip Handle; 16 ft Strong Nylon Tape; One-Handed Brake, Pause, Lock -This is the best leash for my dog. It has a hand brake, and I am able to lock the leach at a particular length. The handle is very comfortable. This leash is excellent! It is long enough to be at some distance from your dog while walking it. The handle has a brake that can lock on or off when needed. The leash is solid and durable.
---
This product was recommended by Daniel Caughill from The Dog Tale
The leather accents and weave of the rope look really nice, but the best part about the leash is that it's sturdy without feeling too abrasive. The rope is sturdy enough to last a long time, but it shouldn't give you blisters if you're training a puppy who likes to pull. We prefer a 6-foot leash with a classic clip that attaches to our dog's harness or collar, but Mile High also provides a slip lead-style leash that can help you train bigger dogs not to pull. However, if you have a small breed like a Yorkshire Terrier, you should attach a clip to a harness to prevent damage to their trachea.
---
This product was recommended by Megan Callahan from Average Wild Experience
This leash not only has a padded handle grip, it has a second padded handle closer to the clasp. This leash offers control, but not without comfort! If anyone has a dog that pulls, this is the leash for them. Another great bonus of this leash is the lower grip. This grip is useful when you need to control your dog in a close-quarters situation, or while walking on a road. And who could forget the toughness of the KONG brand! This leash has held up extremely well with my dog and I highly recommend it to anyone and everyone!
---
This product was recommended by Matt from RetrieversHub
It is super affordable, very well-made for the price, and very durable. They can last for years and they are very easy to use. They don't tangle, they don't get dirty easily, and they will never get torn apart by your dog's biting or pulling.
---
This product was recommended by Matt from RetrieversHub
For Nighttime Walks, you need an illuminated safety leash like the Illumiseen LED Dog Leash he lights are completely safe and poses no risk on your dog, and it's easily rechargeable. It also has a few different modes for the lights, one of them is a very useful rapid flashing mode for emergencies. It also comes with a lifetime guarantee with NO catches. A pretty awesome deal if you ask me.
---
This product was recommended by Matt from RetrieversHub
If you have just two dogs, this is the leash to get. It's very simple and affordable, and as easy to use as they could get. Each side of the dog leash can bear weight up to 110 pounds so for the double dog leashes, it will bear 220 pounds in total. Meaning; you can walk two adult goldens or labs with it with no problem.
---
This product was recommended by Martin Stein from Spleash
Never worry about forgetting your dog's water on your next walk, hike or trip to the park. Spleash is the new invention that attaches to your existing nylon, leather or rope leash to help you keep your dog hydrated, cool and even protected! Invented by a mother and daughter team, it features a 12-ounce water reservoir and a flip-open water dish for when your friend is thirsty. The spray function can be used to cool your pet's coat and paws, or even to ward away off-leash dogs and other animals with its 14-foot range. You can even use the spray function on urine to prevent burnt grass. A portion of every sale goes to domestic abuse support organizations.
---
This product was recommended by Javen Yap from Good Noise
On the market today, there are so many different types of leashes. Let's consider some of the most popular models among dog owners. One example is the Flexi model. This type of leash is both flexible and adjustable to any length up to 26 feet. It also allows you to quickly change positions within a matter of seconds in order to keep your pup at your side or just out in front for better visibility during walks.
---
This product was recommended by Kimberly Archer from Courteous Canine Inc.
This harness is excellent for both the dog wearing it and the human using it. It helps to prevent pulling by using a harness and double attached leash which places pressure on the chest and back (rather than just the back or neck) which encourages the dog to stop pulling. Consider if you were trying to run forward but someone was pressing on your chest versus just holding you by the back of your shirt, there's a large difference in how that will affect your desire to pull forward. It's also comfortable for the dog because the harness goes around their joints and distributes pressure around the front of their body evenly. Furthermore, the martingale on the harness allows you to leave them a little extra space in the harness for comfort, but when they pull it tightens a bit so that the harness continues to distribute pressure evenly and you still have full control while causing no pain to the dog. As a dog trainer, even my elderly and young clients are able to safely walk dogs with this harness.
---
This product was recommended by Cathy Mills from Net Influencer
Going for a walk with my dog before was a bit uncomfortable as I always had to have control with my hand. Now with this hands-free dog leash from the bran LANNEY everything is much easier. The leash has a lot of flexibility so you don't feel the sudden changes of your dog. Additionally, the leash comes with a belt of various styles and with the option to adjust to different waist sizes. Going for a walk with your dog with this type of leash will be a much more comfortable and totally different experience.
---
This product was recommended by Lynda Fairly from Numlooker
LANNEY Hands-Free Dog Leash for Running Walking Jogging Training Hiking, Retractable Bungee Dog Running Waist Leash for Medium to Large Dogs, Adjustable Waist Belt, Reflective Stitches, Dual Handle With this great leash, I get to run and jog with my hands-free. I don't get a jerk accidentally when my dog pulls suddenly as the string is elasticated. My dog is a labrador and is quite huge, and it fits perfectly . The handle is very soft and comfortable. The retractable leash stretches to more than 5 meters which I can run freely without any pulling.
---
This product was recommended by Yuuna Morishita from The Japanese Way
This leash is gentle but helps you to take control especially if you're dog is strong. There is no way that the dog can break it as it's built of excellent material. At the same time, it gives the dog enough slack so the puppy can explore the area freely. The grip is amazing, the clasp is strong and surprisingly comfortable.
---
This product was recommended by Adam Garcia from The Stock Dork
This leash is safe, durable, and once you touch it, you know that it's built from high-quality material. You can pick the color you love; there are many choices; blue, pink, orange, purple, and green. Also, the metal has a nice finish, and the buckle is very sturdy, No matter how big your dog is, this leash is suitable for small and big dogs. Highly recommended.
---
This product was recommended by Leonardo Gomez from Try Runball
This two-layer, six-foot leash, which has a high degree of elasticity, is more durable than typical nylon leashes, yet light enough to be used every day. It is also durable enough for dogs that like to chew on their leashes.
---
This product was recommended by Leonardo Gomez from Try Runball
The webbing is high density for greater durability. It can also be personalized with the name of your furry friend. This leash is durable enough to handle dogs that pull hard.
---
This product was recommended by Stephen Curry from CocoSign
This is the best nylon rope dog leash for your medium to large dogs. If you want to optimize your dog walking experiences or seek to exercise your dog at night or if you are thinking of giving this to your friend's dog as a gift, it's the best-in-class quality dog leash. Now you can spend a great time with your pet while taking your companion for jogging and camping. All you get from this dog leash is durable sewing, 360 rotate clasp, and so on.
---
This product was recommended by David Adler from The Travel Secret
This Black Rhino Dog Leash is mainly used for medium and large dogs as it extends up to 6 feet in length. The best thing about this leash is that it is very soft as the handles are padded with neoprene and this makes it very comfortable and soft for your hands. It is an excellent product with superior quality and it also comes with a bag holder where you can keep cookies for your dog or any other product you need while you go for a walk with your pet.
---