This post contains affiliate links. Affiliate disclosure: As an Amazon Associate, we may earn commissions from qualifying purchases from Amazon.com and other Amazon websites.
This article showcases our top picks for the Best Tactical Shovel. We reached out to industry leaders and experts who have contributed the suggestions within this article (they have been credited for their contributions below).
We are keen to hear your feedback on all of our content and our comment section is a moderated space to express your thoughts and feelings related (or not) to this article This list is in no particular order.
This product was recommended by Brandon Wachs from Shark Eyes
When camping or hiking, at home or on the road, I like to be prepared. A tactical shovel is an essential tool that can help you out in many situations. You may not realize just how useful they can be until you need one. Need to dig a hole to make an outdoor toilet? Dig up some roots or rocks when building your camp? Is your vehicle stuck in the mud? A tactical shovel can be a lifesaver. I found it hard to pick just one with so many to choose from, but the Sahara ticked all the boxes. Foldable and lightweight, it doesn't take up much space and you can even carry it in a backpack. This 23-in=1 multifunction shovel also includes a hoe, saws, bottle opener, cleaver, whistle, knife, fish scaler, emergency hammer, flat-blade screwdriver, four size wrench. Unbreakable and made from military-grade carbon steel, this tool comes with a lifetime warranty and is built to last. It gets a lot of use at home, and I never travel without it.
---
This product was recommended by Lukas from Military 1st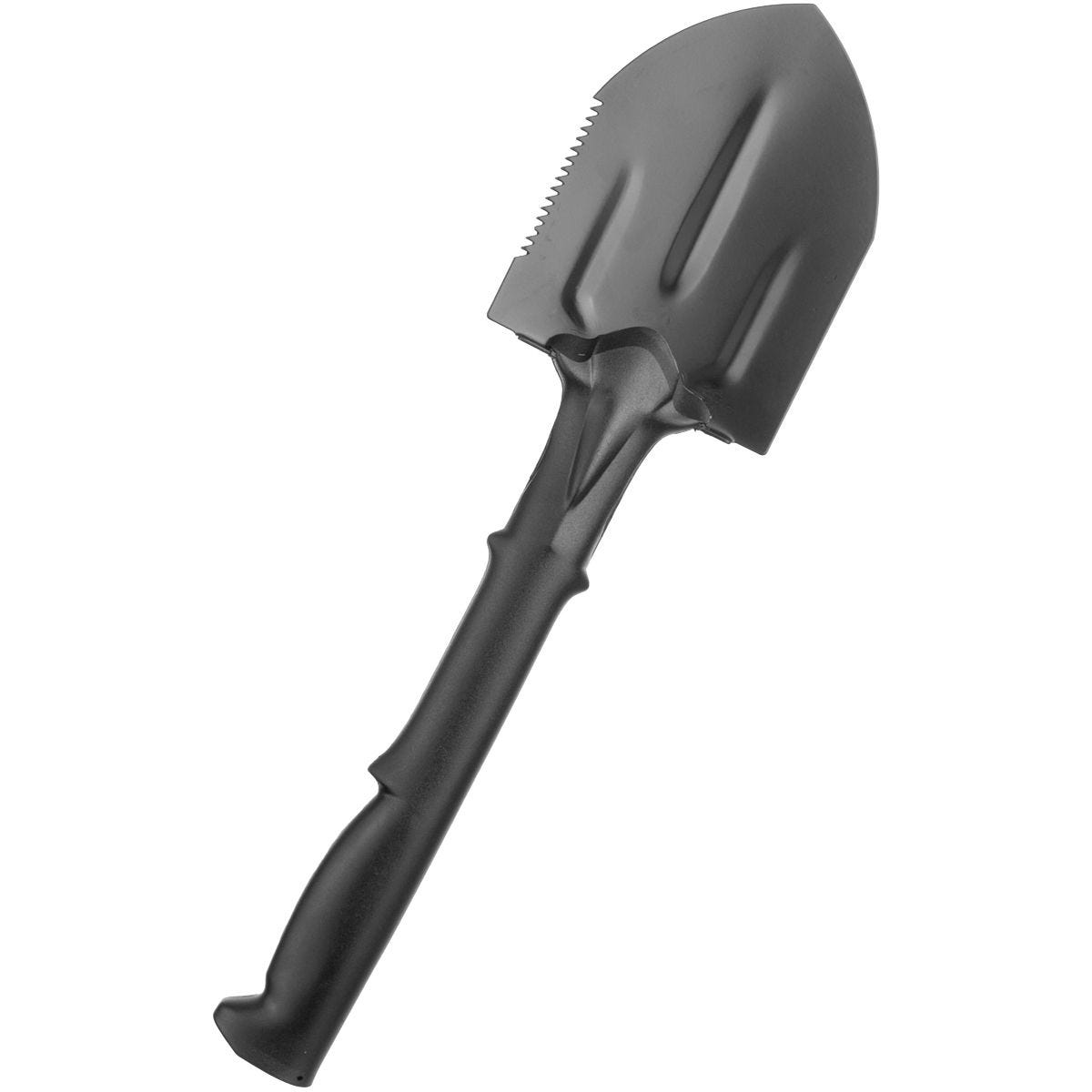 Extra solid and firm, with body and blade made of durable Carbon Steel, practical serrated edge on the left side, and easy-grip Nylon handle, this tactical shovel is perfect for any mission. It comes with a protective Nylon cover with hook-and-loop closing and PU-coated for added waterproofness.
---
This product was recommended by Sherry Morgan from Petsolino
What we loved most about this Tactical Shovel is that it is made of imported high alloy steel material and is enough to deal with survival activities or even in emergencies. It has 23 in 1 multifunctional outdoor tactical shovel, making it a perfect gift for men who love to spend time outside. It is also a pretty sturdy tool to have in the trunk of your car or truck especially now that the weather situation is always volatile. The knives are pre-sharpened and the bag it comes with is durable and long-lasting. I bought this as a gift for my husband on his last birthday.
---
This product was recommended by Carissa Harmer from Detecting School
There are 3 reasons why I like this model, whether you are using it for metal detecting purposes or for any other purposes (survival …):
1. It is cheap (usually less than 30 bucks). This doesn't mean that it is that low of a quality. Indeed, investing a couple hundreds of dollars shovels doesn't make sense (at least for me & for many people I know). Cheaper tactical shovels will do quite as well as the expensive ones as far as you use them properly.
2. I like the fact that this shovel is easily foldable, thus easily transportable. That is, it won't cause any issue putting it in your backpack.
3. This model was made by SOG Speciality knife and this company is mainly known by tactical knives manufacturing, but they've quickly made a name for themselves to outperform when it comes to manufacturing all sorts of survival/tactical gear. Their products are overall trustworthy and rarely questionable.
---
This product was recommended by Alex Perkins from All the Stuff
The EST Gear Survial Shovel is the perfect companion for any outdoor adventure as well as practical everyday use. A lightweight, packable, 18 in 1 survival tool! The shovel even comes with a very compact carrying pouch that can easily fit into any backpack. Its reinforced high carbon steel spade means that it is built to last no matter how you use it. It's literally made to do it all!
---
This product was recommended by Kelly Shoul from In Love and Adventure
The Rhino USA Survival Shovel is one of the top tactical shovels you can buy. This shovel compacts down super small for storage, and when put together, it has tools built into the extension bars that don't take up any space since they're hidden in the bars itself. The shovel is described as a military style folding shovel, made with lighter and stronger materials. The shovel can also be used as a pickaxe which helps when you're in tough terrain or having to shovel through ice. Some of the hidden tools are: a bottle opener, a saw, a spade, an emergency whistle, a fish scaler/knife, a window breaker, and a fire starter. It's essential to have a heavy duty tactical shovel in your vehicle when exploring the backcountry, and for this price on Amazon, it's a no brainer investment. You'll be glad you have the Rhino USA Survival Shovel if you ever need to use it.
---