This post contains affiliate links. Affiliate disclosure: As an Amazon Associate, we may earn commissions from qualifying purchases from Amazon.com and other Amazon websites.
This article showcases our top picks for the Best Tactical Jeans. We reached out to industry leaders and experts who have contributed the suggestions within this article (they have been credited for their contributions below).
We are keen to hear your feedback on all of our content and our comment section is a moderated space to express your thoughts and feelings related (or not) to this article This list is in no particular order.
This product was recommended by Brian Conghalie from My Open Country
I would highly recommend these for the best tactical jeans. I had both the black and the indigo pants, and they are perfect for all my outdoor adventures and training. The pants are true to size. These are lightweight, and the color doesn't fade.
---
This product was recommended by Erica from The Prepping Wife
My husband works outside everyday and needs a great pair of tactical pants. These are more comfortable for him, especially in the summer time when he isn't wearing a jacket. He needs pockets for everything, especially if he isn't wearing a jacket, and these definitely fit that bill! They are very durable, and he is destructive with clothes and shoes, since he walks 12+ miles per day at work. I love that there are eight pockets in these pants. With the large number of pockets, organization is easy. No pocket is ever overloaded with too many things. There is nothing worse than having too much stuff (wallet, keys, phone, knife, and more) stuffed into a pocket and making movement uncomfortable. These pants alleviate that, and is something my husband comments on often since I purchased these for him.
---
This product was recommended by Lukas from Military 1st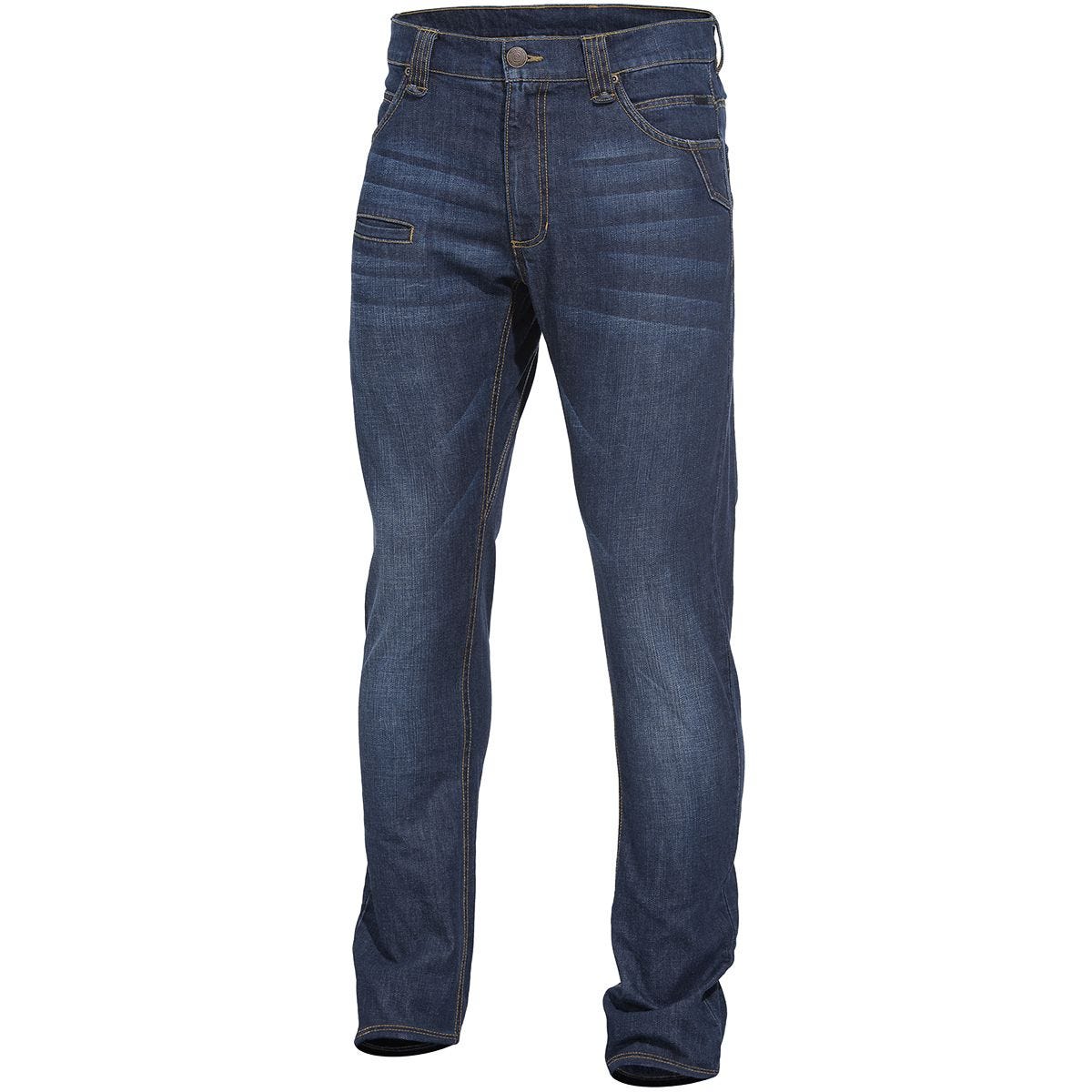 Rogue Jeans from Pentagon combine traditional casual fit with tactical features. These comfortable and long-lasting trousers come with a self-locking YKK fly zip with a button, various pockets including concealed mags pockets and a tool pocket, a diamond gusset for extra comfort and enhanced freedom of movement, and triple-stitched seams at stress points. Constructed of breathable and robust cotton with a stonewashed denim finish, Pentagon Rogue Jeans are ideal for everyday wear and demanding outdoor activities.
---
This product was recommended by Bertie Cowan from Effortless Outdoors
5.11 is one of the top makers of tactical gear, and tactical Stryke pants are a crowd favorite. It is made of high-quality Flex-Tac mechanical stretch fabric and coated with Teflon wick away moisture and ensure comfort, flexibility, breathability and ease of maintenance. It has 12 deep pockets to keep everything you need safe and accessible. It is also supremely durable, thanks to ripstop construction, so it's going to last a long time.
---
This product was recommended by John Peterson from Safe Drive Gear
For the best tactical jeans, M-Tac Tactical Denim would be my ultimate recommendation. It's well-made, high-quality, and heavy-duty. These pants are made of innovative stretchable fabrics to ensure optimum comfort when worn. That said, it lets you move with ease and flexibility. It's perfect for all outdoor activities and training.
---
This product was recommended by Steve Johnson from Boot Mood Foot
It is simply the most comfortable and stylish tactical jeans I've ever purchased! It has five pockets (plus two rear hip pockets) which is of great use as I love keeping some of my small tools handy. It has a solid construction, breathable and stretchy. Best for casual wear or during duties.
---