This post contains affiliate links. Affiliate disclosure: As an Amazon Associate, we may earn commissions from qualifying purchases from Amazon.com and other Amazon websites.
This article showcases our top picks for the Best Tactical Folding Knife. We reached out to industry leaders and experts who have contributed the suggestions within this article (they have been credited for their contributions below).
We are keen to hear your feedback on all of our content and our comment section is a moderated space to express your thoughts and feelings related (or not) to this article This list is in no particular order.
This product was recommended by Alex Thompson from Festoon House
Even at first glance, you'll already realize that this knife has a lot of work put into it. The design is elegant from the blade to the handle. The textures on this knife really scream attention to detail. But aside from the looks, the Kershaw Blur ticks all the right boxes for me as well. The blade has an overall length of 7.9 inches, is razor-sharp, and made with Sandvik stainless steel coated with diamond-like carbon. The curved shape gives it a more sophisticated look as well. I find this really easy to grip with the Trac-Tec grip tape inserts on the handle. Plus, I also like that there are predrilled holes that allow me to switch the direction with which the knife hangs, whether I want it to be tip up or tip down.
---
This product was recommended by Mike Syms from Blade Protection
The Spyderco Yojumbo is a great tactical folding knife designed by renowned bladesmith Michael Janich in conjunction with Spyderco. This folding knife sports a warncliffe style blade made of S30V Steel and a textured G-10 handle. It is specifically designed as a tactical or defensive knife that is extremely capable and durable.
---
This product was recommended by Vans Pat from Gifting Area
The Benchmade Foray 698 is one of the best tactical folding knife out there. It has a simple yet effective drop-point blade and it is crafted from a high-quality CPM-20CV stainless steel. This knife offers incredible edge retention and corrosion resistance thanks to its premium finish. As a folding knife, this one is relatively easy to open even single-handedly. It also features an integrated pocket clip which makes carrying it around a lot easier. The Foray 698 can handle everyday tasks with breeze, and it is simply a delight to use.
---
This product was recommended by Rex Chatterjee from Dune Road Lifestyle
This knife is perfect for us in the Hamptons as it's tri-purpose: it's a great size for EDC / protection, it has a saw for shaving bark off firewood at a beach bonfire, and last but not least, it's a classy looking knife. We love it and can't get enough.
---
This product was recommended by Brian Conghalie from My Open Country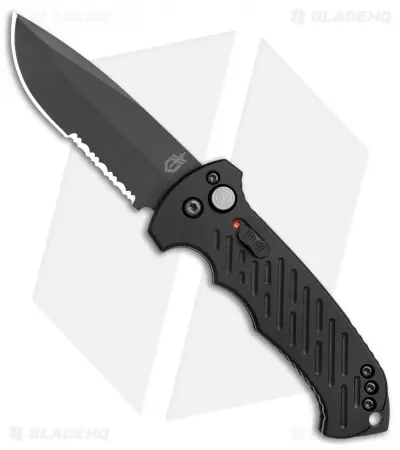 I'm glad I own this one. It is a heavy-duty, stand up to anything knife. It had a great edge on it and it opens fine in my opinion. Such an easy on hand knife. small enough to EDC but big enough to go to work. The edge is outstanding.
---
This product was recommended by Muhammad Mateen Khan from PureVPN
Most people know Smith & Wesson for their production of firearms. But you might not know that they also have a full suite of other tools – including their Border Guard folding knife. You might have guessed from the name, but this blade was designed for use by the folks that keep the entryways to our nation safe. And it's loaded with useful features to get the job done right – like a glass breaker tip, a partially serrated edge, and an emergency seatbelt cutter.
---