This post contains affiliate links. Affiliate disclosure: As an Amazon Associate, we may earn commissions from qualifying purchases from Amazon.com and other Amazon websites.
This article showcases our top picks for the Best Tactical EDC Flashlight. We reached out to industry leaders and experts who have contributed the suggestions within this article (they have been credited for their contributions below).
We are keen to hear your feedback on all of our content and our comment section is a moderated space to express your thoughts and feelings related (or not) to this article This list is in no particular order.
This product was recommended by Marc Barnos from Boat Priority
I spend a lot of time outdoors, including at night, and carry a flashlight with me all the time. It needs to be lightweight, but sturdy; easy to hold and operate with gloves and/or in the dark or in an emergency; strobe function; high powered; and rechargeable. KLARUS is a brand I can rely upon and the E2 1600 fits all my needs. Less than 6 ounces and 7 inches, single-touch function, tough – but does all a need.
---
This product was recommended by Phil Watson from Barbecue Grill Review
I have been using flashlights for years now and my favorite so far is the Steamlight MicroStream 66604, it's very compact, well made, and what I like more about it that it's rechargeable with a mini-USB cord, so I don't have to spend much money on batteries. Also good illumination, and has high & low mode. Perfect size which can fit in my pocket easily.
---
This product was recommended by Lukas from Military 1st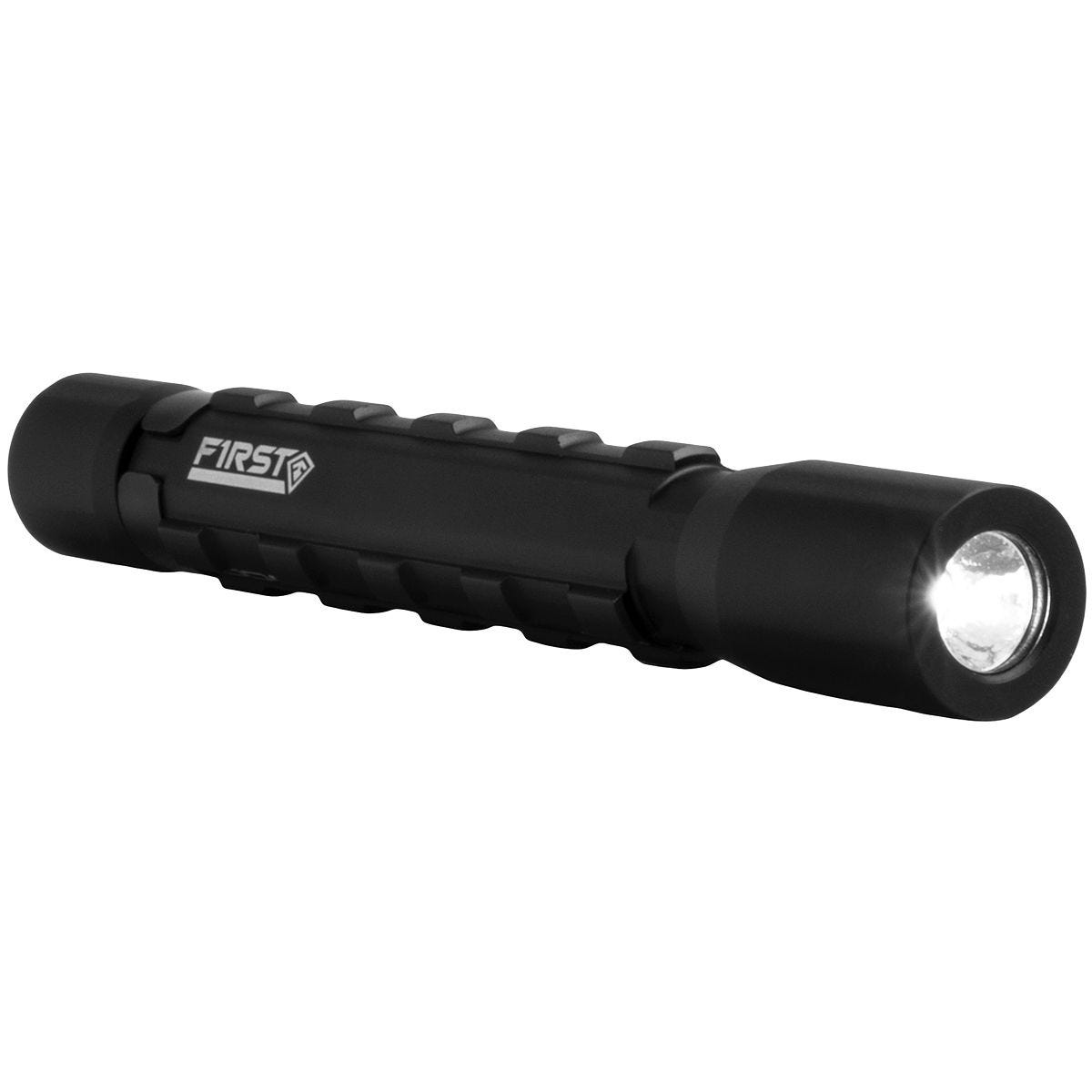 Medium Penlight from First Tactical is a high-performance tactical light enclosed in impact and water-resistant aerospace-grade aluminium body with black anodised finish. Powered by 2x AAA batteries (included), it uses ultra-bright LED technology which gives 101 Lumens in high mode and has 3.25 hrs run time with max. effective range of 45m. An intelligent rubberized rear button allows for a momentary-on switch. There are large and small lugs for improved grip and added safety, oversized and fully reversible metal pocket clip and adjustable elastic bungee finger loop.
---
This product was recommended by Tim Robinson from inVPN
It is one of the EDC flashlights I used in the past. It's rechargeable, fast charging, and the battery lasts for a long time. These flashlights are lightweight, carefully crafted, and have that classic look. I like how easy to switch modes with its dual-switch feature, and the maximum beam distance of over 200 yards is a big plus for me.
---
This product was recommended by Vince Massara from Sports Cards Rock
This product has a small size and a light-weight, you can put it in your pocket everywhere. The battery life is really good, you can use it for long periods without needing to charge it. It's also, durable and the flashlight itself is amazingly bright. Highly recommended.
---
This product was recommended by Alex Thompson from Festoon House
This handy flashlight features a swiveling head that makes it easy to clip it to your backpack. It's a great tool if you're hiking or camping, and its brightness isn't sloppy at 600 lumens. The NICRON Flashlight is also highly durable, sporting an IP65 rating so it can survive a drop in a puddle or a rainy day. Design-wise, the non-slip coating makes it easy to grip. The magnetic tail cap also lets you attach the flashlight to a metal surface. This allows you to use both of your hands when you're fishing, setting up a tent, or doing other outdoor tasks.
---