This post contains affiliate links. Affiliate disclosure: As an Amazon Associate, we may earn commissions from qualifying purchases from Amazon.com and other Amazon websites.
This article showcases our top picks for the
Best Outdoor Plants
. We reached out to industry leaders and experts who have contributed the suggestions within this article (they have been credited for their contributions below). We are keen to hear your feedback on all of our content and our comment section is a moderated space to express your thoughts and feelings related (or not) to this article 
This list is in no particular order.
This product was recommended by Tim Connon from ParamountQuote
The colors of this particular plant can really bring out the yard. If you are looking for some great color in your yard I highly recommend these.
---
This product was recommended by Matt Durden from Nine8 Redevelopment
This is an indoor and outdoor plan I uses this for landscaping in Washington State. I love this plant as it's fairly easy to manage and it is evergreen! It works great indoors or outdoors in a shaded garden but make sure the soil is fertile and has great drainage.
---
This product was recommended by David Scott from Neutypechic
When it comes to finding the best outdoor plants, it can be tough to know where to start. With so many different plants to choose from, how do you know which one is right for your home? One of my favorite outdoor plants is the *fiddle leaf fig*. This plant is perfect for anyone who wants to add a touch of luxury to their outdoor space. The fiddle leaf fig is a beautiful plant that can grow up to 10 feet tall and has large, glossy leaves. This plant is also easy to care for and is perfect for anyone who wants to add a bit of greenery to their outdoor space. If you're looking for a plant that is both beautiful and easy to care for, I would highly recommend the fiddle leaf fig.
---
This product was recommended by Kelly Martin from Urban Garden Gal
Little Lime Hydrangeas are one of my favorite outdoor plants because they have beautiful light green flowers that turn pink or white as the flowers mature. They only grow 3 to 5 feet tall, so they're ideal for small gardens or containers. Little Lime Hydrangeas grow well in partial shade or full sun and they can be grown in USDA zones 3-8.
---
This product was recommended by Chloe Choe from Off Hour Hustle
Hibiscus plants thrive in warm weather and attract beautiful hummingbirds and butterflies. With proper care, these plants will live year after year and be the perfect addition to your outdoor garden.
---
This product was recommended by Ronald Williams from BestPeopleFinder
Citronella Scented Geraniums are beautiful and can grow up 4 feet tall. They are fascinating and naturally insect repellents with an exclusive lemony fragrance to calm your nerves. I would recommend Scented Geraniums because they are relatively easy to care for and can tolerate weather well. They require a good supply of water, sun, and compost to grow and turn into lush green foliage. What I like the most about Scented Geraniums is that they need little pruning and shed very fewer leaves. In short, they are a good choice for outdoor plants and give a very fresh look when they occasionally bloom.
---
This product was recommended by Andy Porse from Outlife Expert
The birds of paradise plant is not only beautiful and easy to care for in your yard, but also attracts numerous birds and butterflies that enrich your outdoor experience. For example, hummingbirds will love this addition to your yard. They grow best in well-drained soil and need plenty of sunshine and warm temperatures to guarantee the best blooms. They will do well when planted in garden borders in warmer climates such as USDA zones 9 to 12 (they will produce flowers all year in tropical or sub-tropical climates), but you can also try growing them outdoors in containers in slightly cooler zones (such as the UK) over summer.
---
This product was recommended by Andy Porse from Outlife Expert
These trees are so versitile and will grow well in many regions – even colder parts of the US! Their foliage is rich and colorfull year round and you can even grow them easily in pots to move them around as it fits your needs. Japanese maples (Acer palmatum) are among a gardener's favorites, with their lacy leaves that light up with fiery colors in autumn. They generally thrive in USDA zones 6 and above. However, there are hybrids available these days that are hardy enough for zone 4 gardens and even perhaps zone 3 if the site is protected. Developers crossed a Japanese maple with a hardier maple, the Korean maple (Acer pseudosieboldianum), to create large bushes or small trees with the Japanese maple's beautifully shaped foliage that are truly cold hardy.
---
This product was recommended by Michael East from Griddle King
Hydrangeas are, by far, my favorite outdoor plants purely because of their stunning, unique colors and their delicate pom pom shape. Not only are the petals gorgeous, but the leaves are also glossy and bright. This plant blooms in the summer and really adds a pop of color to your garden. You can either keep it as a potted plant or plant it as a hedge, both are excellent options.
---
This product was recommended by James "Jimmy" Watts from Own The Grill
It's a hardy, adaptable plant that will grow according to its surroundings, has a unique charm of its own and as it's used to live under the canopy of the South American rainforests, will thrive in shaded as well as well-lit outdoor areas. In fact, as long as you make sure that the Monstera has enough water, it'll basically look after itself.
---
This product was recommended by Lindsey Hyland from Urban Organic Yield
Liriope plants are some of the best outdoor plants for hedges because they are easy to grow, fill in nicely, and don't need much care. They come in a variety of colors, so you can find one that will fit in well with your landscape. Liriope is also resistant to drought and pests, so you don't have to worry about it taking over your garden.
---
This product was recommended by Deepak Tailor from Latest Free Stuff
Succulents make for excellent outdoor plants. They require minimal effort on your part, and need some water, and lots of warmth. These plants are also very pretty to look at, and they come in a variety of colors, shapes and sizes. Succulents are the perfect plant for anyone, as they do not require a lot of expertise to keep alive. They are also a great plant to have if you are away from your home frequently as they require less care. You can plant these spunky plants in pots, or right in the ground. Just make sure they have soil that drains well, and incorporate some rocks or mulch on top of the soil to help the succulents with water retention.
---
This product was recommended by Jacquelyn Kennedy from PetDT
Dahlias are some of my favorite outdoor plants, and this variety, Sweet Miss Nathaline, has been a firm favorite since I found it a few years back. Dahlias grow vigorously – producing plenty of flowers per stem, and typically a few stems from every tuber. You get so much color from just a small pot! This variety goes well with terracotta pots – looking stunning in an entrance way.
---
This product was recommended by Nikki McAteer from Perfect Plants Nursery
We are a family owned and operated plant nursery based in North Florida that ships mail order plants across the USA. We sell over 250 unique varieties of trees, shrubs, fruit trees, houseplants, and more. Many of these are dwarf varieties that can be grown on patios or even indoors. I would recommend the Arbequina Olive, Red Raspberry Bush, Fig Trees, or Black Diamond Crape Myrtle trees. We also formulate and ship our very own soils and fertilizer blends
---
This product was recommended by Jason Cordes from CocoLoan UK
Plant these incredible annuals if you want hummingbirds! All season long, bright orangey tubular flowers attract pollinators. Give these annuals their own container because they require much room to grow. Cuphea needs direct sunlight.
---
This product was recommended by Kevin Harris from NANBF
The hosta is one of the best outdoor plants to help you to bulk out your garden, as they are wonderfully lush and leafy. The colors and different leaf patterns can add a lot of visual interest to your garden, building up a profile that is reminiscent of a professionally designed yard.
---
This product was recommended by Alexa Justine Callada from Dream Chasers XYZ
Euonymus fortunei 'Emerald 'n' Gold' is a popular ornamental plant that is valued for its evergreen foliage and bright green, heart-shaped leaves. It has a triangular form with shiny, golden-green leaves and the flowers are deep green and have a yellow center. It is the best outdoor plant because it has an eye-catching style of plant and it is meant to be seen by the people. It also adds styles and designs to your home.
---
This product was recommended by Hannah Dworkin from USScrapYard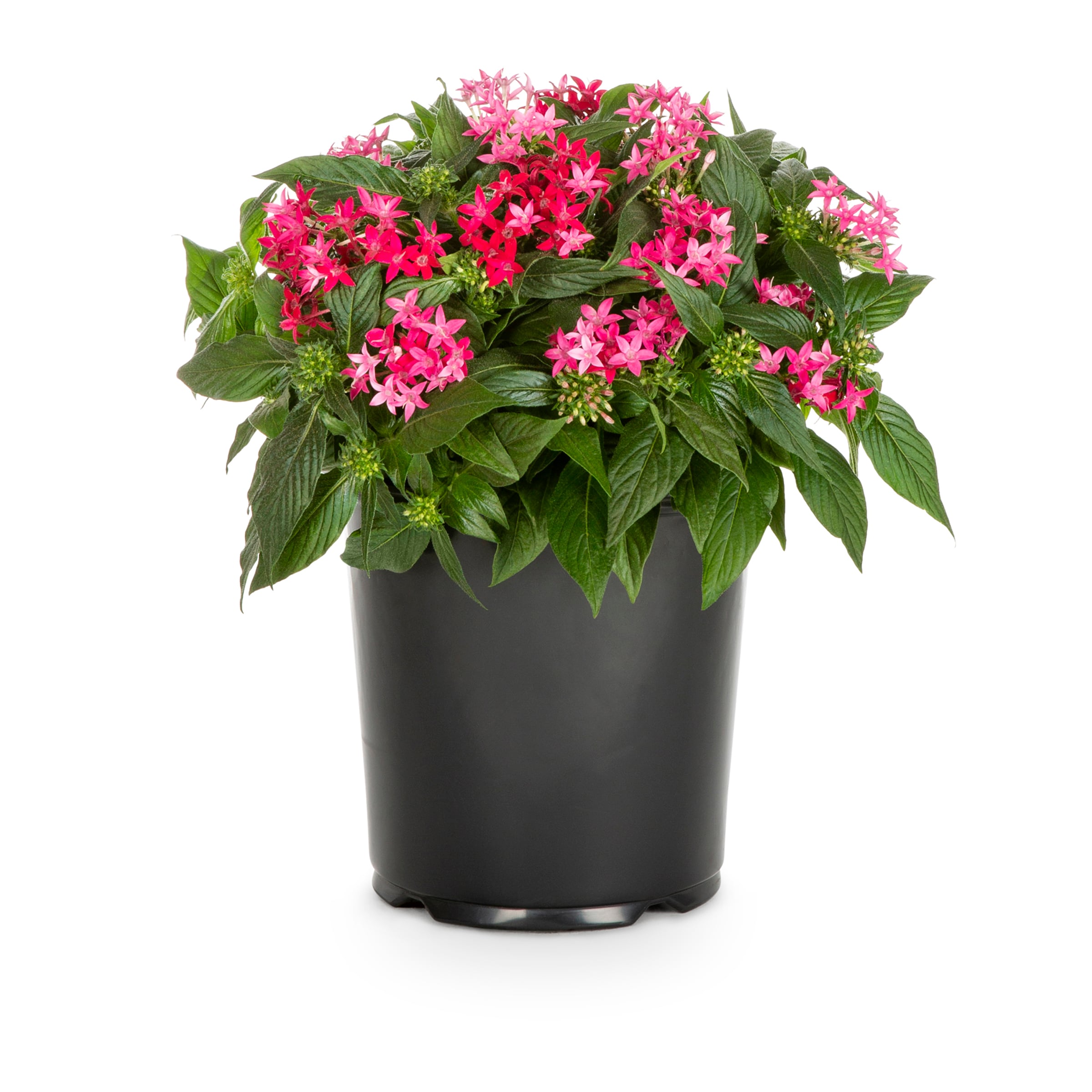 What would anyone want from an outdoor plant other than amazing flowers that bloom all summer long in multiple colors? This is what the Pentas, also known as Egyptian cluster. It has star-shaped flowers that come out as clusters and would make any patio look fantastic.
---
This product was recommended by Cindy Corpis from SearchPeopleFree
This lush Cedar bush, which is decorated with elegant stems, is the ideal backdrop flora for a fireplace floor arrangement or mudroom accent piece. The cedar leaves are placed with movable stems and are realistically sculpted. Place with seasonal decorations such as holiday decorations or figurines from the spring. Black plastic, circular pot is included with the bush.
---
This product was recommended by Cindy Corpis from SearchPeopleFree
This 4′ spiked agave plant has it all, from its complicated thick trunk to an assortment of spiky leaves. Shop in assurance knowing that their collections look so real, they're Nearly Natural!
---
This product was recommended by Ellie Walters from FindPeopleFaster
This beautiful plant emerges bright yellow in spring, and has white flowers which appears in summer. Grows up to 6ft tall, and can develop a beautiful vase shape without pruning. But, you can prune to desired shape.
---
This product was recommended by Stella scott from EasyPaydayLoan
Being an evergreen plant, English Ivy has many uses in the garden. This plant can cover a wall in the shade where few other plants thrive. It's also perfect for covering pergola poles or creating a leafy backdrop under clematis and climbing roses that provide winter interest. English ivy can be trimmed into shape at any time of year.
---
This product was recommended by Gisera Matanda from WeLoans
This product from Dolicer Store is made from top-quality, durable, sturdy material and resistant to Ultra Violet rays. They are made to be water and rain-proof, making them the ideal outdoor plant. The artificial plants have a realistic appearance, and you get eight bunches suitable for decorating your backyard, balconies, gardens, and lawns. The plants stay fresh all year long, making them worth purchasing.
---
This product was recommended by Lorie Carson from RealPeopleFinder
Begonias are available in various rich, vibrant colors, such as white, pink, orange, rose, or red. Until a heavy frost, they constantly bloom without deadheading (pinch off spent flowers). They are practically unkillable! Some varieties are cultivated for their gorgeous leaves. Most require partial to full sun.
---
This product was recommended by Lyle Florez from EasyPeopleSearch
In aBesidesing beauty, patio pots can provide you with fresh herbs for dinner. Basil is the best plant for full suthe n; look for varieties like Italian, Genovese, purple, and Thai. Another sun-lover is Rosemary. Consider cilantro, parsley, and thyme if your garden is primarily shaded; these herbs prefer the sun but can tolerate shade.
---