This post contains affiliate links. Affiliate disclosure: As an Amazon Associate, we may earn commissions from qualifying purchases from Amazon.com and other Amazon websites.
This article showcases our top picks for the
Best Outdoor Gears
. We reached out to industry leaders and experts who have contributed the suggestions within this article (they have been credited for their contributions below). We are keen to hear your feedback on all of our content and our comment section is a moderated space to express your thoughts and feelings related (or not) to this article 
This list is in no particular order.
This product was recommended by Tracy Chester from Bear Mountain BBQ
Bear Mountain creates high quality, natural hardwood pellets curated to create gourmet wood-fired flavor to take the grilling experience to a whole new level. By adding wood pellets to the grill – gas, charcoal, electric and of course, pellet – you can use your own equipment to create the irresistible flavors and aromas that come from hardwood. Bear Mountain uses 100% real hardwoods, with no flavorings, fillings, additives or bark, creating blends that give grill masters and gourmands an alternative to artificial smoke flavors.
---
This product was recommended by Mark Wilcox from Camping Forge
My new favorite outdoor piece of gear is the VSSL Camp Supplies Kit. It's a lightweight cylinder made of aircraft-grade aluminum that contains 70 essential items for survival. What I like the most abut VSSL is that it comes with a functional LED light and an actual working compass. Most of these portable survival kits don't have useful lights or compasses.
---
This product was recommended by Peck Morr from Imalent Flashlight
Imalent MR90 is a powerful dual-model tactical flashlight with two cooling fans, and capable of both flood and throw light with up to 50,000 lm output. It's not a flashlight like any other flashlights with a different number of emitters. The MR90 has a different approach with 8*CREE XHP70.2 for extreme output, and 1 Luminus SBT90.2 LED at the center for throw. It's the perfect torch for search and rescue missions, and the go to flashlight if you need to illuminate a large area in the wild. The strobe mode gives this flashlight the power for self-defense as well.
---
This product was recommended by Leslie Gilmour from Outdoor Scott
Its best feature is that it is thermally and acoustically insulated. In other words, it not only protects campers from freezing temperatures, but it also provides a peaceful sleeping environment.
---
This product was recommended by Leslie Gilmour from Outdoor Scott
It's extremely light and compact, and it works with heat laws; there's less stuffing under the back area but more in the foot box, allowing you to stay warm in the areas most vulnerable to the cold.
---
This product was recommended by Leslie Gilmour from Outdoor Scott
It comes with six fuel tablets, making it ready to use right away. It is simple to light and can boil 500ml of water in approximately 8 minutes. It is also small enough to fit in a backpack. The pocket stove is corrosion-resistant and will last for years.
---
This product was recommended by Elise Burley from Gone Camping Again
The Therm-a-Rest Z Lite Sol is one of the best camping and backpacking sleeping pads on the market. It's made with a closed-cell foam that offers great insulation and comfort, and it's also incredibly lightweight and easy to pack. The pad folds like an accordion and weighs in at just 14 ounces, making it an excellent option for ultralight backpackers. The pad is designed with a reflective silver coating and dimples that trap radiant heat for extra comfort and warmth during slightly cooler nights. You can also pair this pad with an air mattress by placing it on top for extra cushioning and additional warmth. Alternatively, use it as a pad to sit on, kneel, on, or line the floor of your tent on colder trips to help insulate the floor. You really get the best bang for your buck from this pad. It's built to last, so you'll get many years of use out of it.
---
This product was recommended by Granger McCollough from Elite Patio Direct
If you're going camping and don't want to eat cold beans, then you're going to need a stovetop that is portable, compact, and of good quality. I recommend the Chef Master 90019 Portable Butane Stove. It does everything that you need it to do, it heats up any pots or pans evenly and is very lightweight and easy to carry around with you.
---
This product was recommended by Jordan Lopez from ChicExecs
Ideal for all pantries, Smelly Proof reusable bags' multi-track zipper seal in freshness. They are 100% odor-proof, FDA-approved, and eco-conscious! Whether cooking in the kitchen or grilling in the backyard, Smelly Proof can be used to soak meats ahead of time, prep chopped ingredients, or store leftovers. The smell-proof bags come in various sizes and are liquid, moisture, and puncture resistant. No mess, no smells! Made in the USA!
---
This product was recommended by Felix Billington from Magellan Motorcycle Tours
I myself have been caught in situations where having access to fresh water was far and few between. When you love the outdoors, you see any place as an opportunity to explore, which means you often end up off the beaten path. This is why having a water filter straw is a handy tool to have when exploring the outdoors. This LifeStraw allows you to drink water from running water and will kill virtually all bad bacteria like salmonella and E.coli. It will also filter out a lot of microplastics which can be harmful to your body. These straws are a must for anyone venturing on long journeys outdoors and are super lightweight and small enough to carry in a bag.
---
This product was recommended by Gabe Uribe from L.A. Tech House
Featuring a fully waterproof lightweight polycarbonate housing, these comfortable binoculars provide an impressively sharp image at an affordable price. Their fast and easy focusing mechanism make them a favorite at sporting events, for birdwatching, hiking, etc. Founded in Southern California in 1960, Celestron has been making innovative telescopes, binoculars, spotting scopes and microscopes for more than fifty years, and over the decades countless scientists, engineers and teachers first developed a love for space exploration and science looking through the lens of a Celestron telescope.
---
This product was recommended by Kamil Kowalski from LimakWay Remodeling
This is the perfect hydration backpack for any outdoor activity. It has a 2L water bladder that is insulated to keep your water cool and fresh. The MIRACOL Hydration Backpack is designed to be comfortable and functional. The back panel is ventilated so you can stay cool and dry during your hike or bike ride. It also has a hidden pocket for storing your phone, keys, wallet, etc.
---
This product was recommended by Sharon Dylan from Management Help
The BLUU Ultralight Folding Camping Chair is an ultra-light camping chair. its high-quality durable aluminum frame can accommodate a person of up to a 300lb weight. It is very portable and very easy to set up.
---
This product was recommended by Emily Konatella from Yoper
The Kelty Cosmic 20 Degree Down Sleeping Bag is the perfect outdoor gear that you can bring anywhere, whether you will go hiking, biking, or camping. It is the best value lightweight down sleeping bag on the market, and it will make you stay warm and comfortable, perfect in 20-degree weather. It is compact, small, and lightweight that fits anyone's budget. Packing this bag is easier than the synthetics, and its two-way zipper makes getting in and out of the bag easy. In addition, it is relatively spacious. You can move while feeling snug, and its durability can last you many years of use. Overall, the Kelty Cosmic 20 is the best outdoor gear because of its low price point for its excellent quality and easy-to-pack sleeping bag. I personally own one and it never had an issue.
---
This product was recommended by Catherine Donovan from Terra Public Relations
Kahtoola's Microispikes are a must-have for fall/winter outdoor adventures. Designed to keep you hiking about in snowy/icy conditions to avoid a dangerous slip/fall accident and keep you active despite the weather.
---
This product was recommended by Catherine Donovan from Terra Public Relations
This bag set is essential for keeping you organized on outdoor adventures. Stash wet/dry/dirty items and keep everything in its place so you can explore more. Set includes a two-sided Cube to separate from dirty from clean, an antimicrobial-treated Laundry Sac, and a Gear Pouch for heavy tools or wet gear.
---
This product was recommended by Coty Perry from Your Bass Guy
Fishing sunglasses, in my opinion, are often overlooked, but it is one essential gear to have when you go out fishing. I recommend the Costa Del Mar Fantail Pro because it has a large frame that gives better protection and unique features like eye wire drains and sweat channels. Costa is a quality name, especially famous for its sweat management technology.
---
This product was recommended by Coty Perry from Your Bass Guy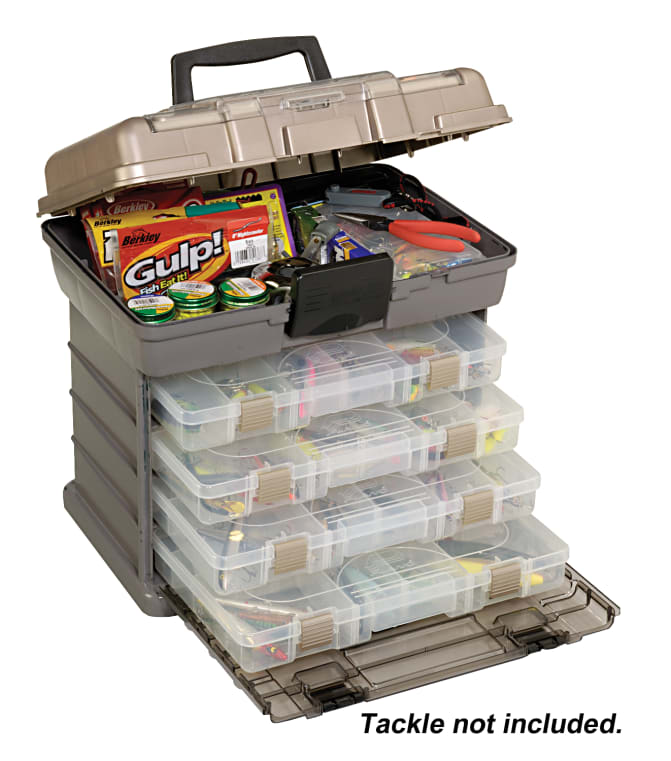 A good tackle box should be water resistant and provide enough space to store your fishing line, hooks, bait, and other gear. My best pick would be the Plano Guide Series 4-By Rack 1374. I like it because it is so neatly organized and has ample space for all your gear at 16.5" x 12" x 16". It has a robust latching system and four utility trays that allow you to keep all your stuff well packed.
---
This product was recommended by Coty Perry from Your Bass Guy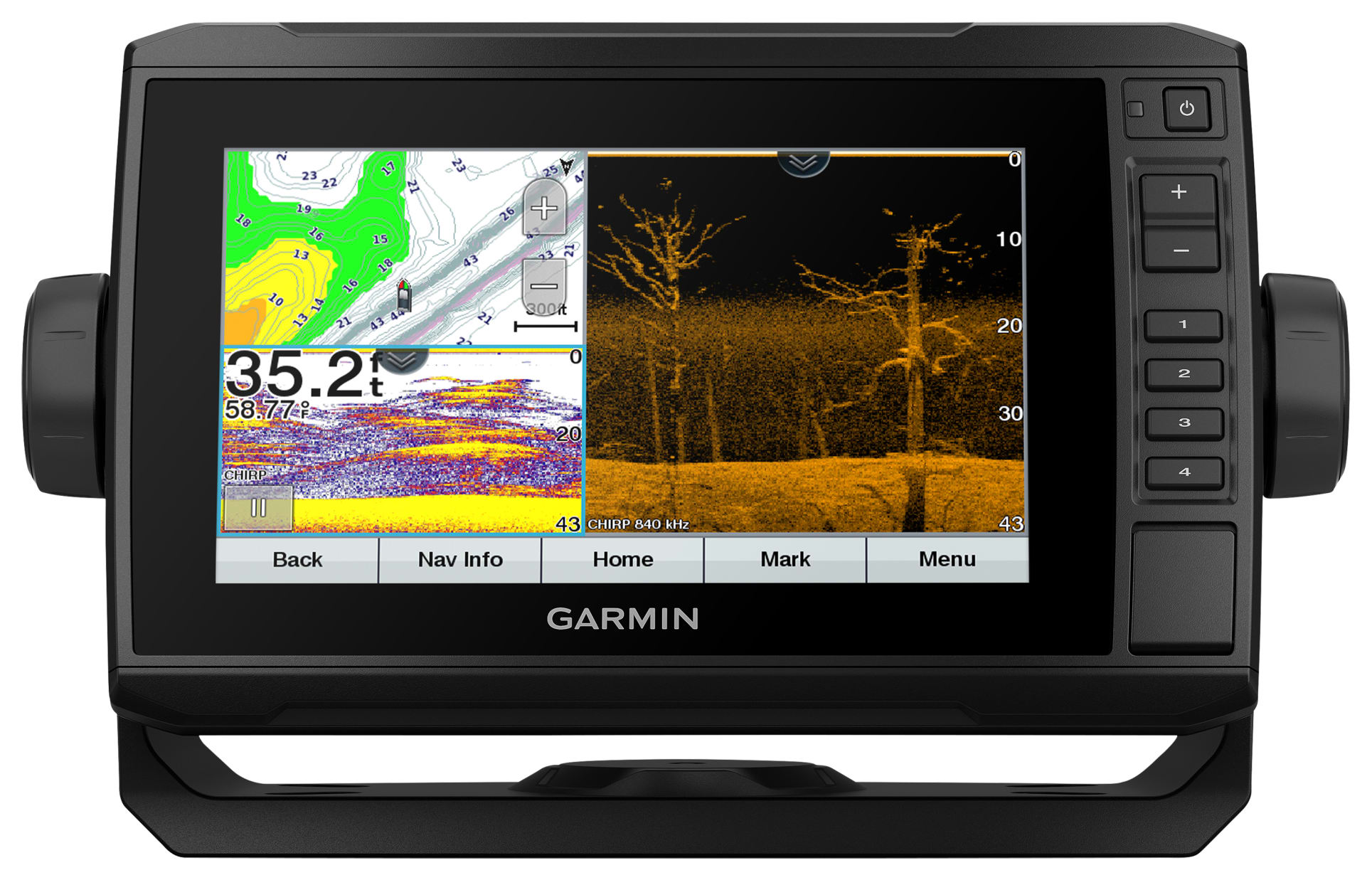 The best fish finders work like magic when you are going for your next catch. One of the best Fish Finders from our stable of products is the Garmin Echomap UHD. With a display of 4.3″ – 9.0″and resolution of 800 x 480 pixels, it provides excellent mapping abilities both in freshwater and saltwater areas. Some of the features I like are the US Lakevu G3 and Bluechart G3, which are significant in coastal mapping and charting capabilities. You can also access all fishing information, especially on canals and coastal fishing areas.
---