This post contains affiliate links. Affiliate disclosure: As an Amazon Associate, we may earn commissions from qualifying purchases from Amazon.com and other Amazon websites.
This article showcases our top picks for the
Best Outdoor Basketball Shoes
. We reached out to industry leaders and experts who have contributed the suggestions within this article (they have been credited for their contributions below). We are keen to hear your feedback on all of our content and our comment section is a moderated space to express your thoughts and feelings related (or not) to this article 
This list is in no particular order.
This product was recommended by Michael Morris from Rough and Tumble Gentleman
This shoe is lightweight compared to the classic Nike Kobe 8. It has a full-length Air Zoom Strobel and heel Zoom, which lets you perform better.
---
This product was recommended by Rob Boirun from HeelCrush
The Kamikaze 2 has one of the best outsoles made for outdoor courts. The thick rubber sold and traction it provides will hold up longer compared to standard indoor basketball shoes. The uppers are a durable material that is not too stiff that limits performance but are strong enough to hold up to the abuse they will receive by playing outdoors.
---
This product was recommended by Shane Paarman from Awesome Stuff 365
These are the ones I have, which I bought because they looked good and because I fell into the Adidas trap (it's a cool brand!) But they live up to the expectations, they're comfortable and allow my feet to breathe, and so far I've had no problems with them at all.
---
This product was recommended by James "Jimmy" Watts from Own The Grill
I'm an old-school kind of guy, and I like the boots that I wear on the court to be lightweight, comfortable, durable, and have enough spring in their step to help to keep me on my toes. That's why I wear Chuck Taylors and always have done since I was thirteen years old, and I can't see my twenty and some spare change years of love of this ever-dependable shoe changing anytime soon.
---
This product was recommended by Kevin from NANBF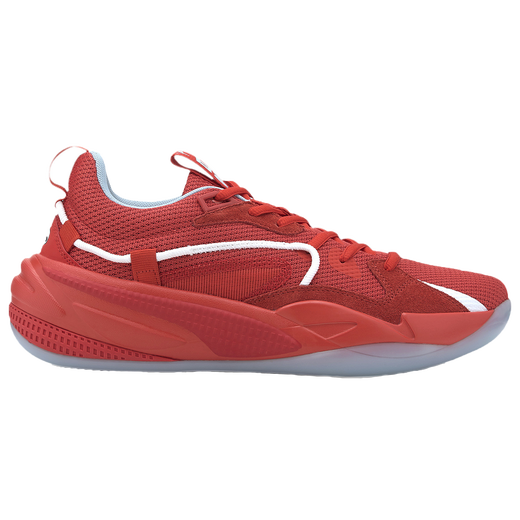 These shoes, from Puma, have been the best outdoor basketball shoes that have been released in the last few years. They offer great support, both in the arch, and around the ankle. These are J. Cole's first signature shoe design, making them a popular choice, but their swanky look hasn't been developed at the cost of their efficacy.
---
This product was recommended by Span Chen from TheKarateBlog
Best features of Under Armour Unisex-Adult Lockdown 5 Basketball Shoe – Breathable, combination upper – Secure lace-up closure – Cushioned insole – Durable outsole – Breathable shoe lining – Padded collar and tongue for added comfort – UA branding details
---
This product was recommended by Michael Jan Baldicana from bidetsPLUS
This is a perfect choice for outdoor basketball shoes. They are designed with breathable fabric that ensures the feet stay cool and dry, and the soles provide excellent traction on different types of terrain. This a great choice for athletes or anyone who wants to play outdoor basketball or stay active during the summer months.
---
This product was recommended by Alexa Justine Callada from Trekroofing
The AND1 Attack 2.0 Men's Basketball Shoes are the perfect shoe for any player. They are available in a wide variety of colors, sizes, and styles so that you can find the perfect pair for your needs. They are also made from high-quality materials so that you can wear them indoors or outdoors without worrying about durability. These shoes are one of their most popular products, which is no surprise considering what it offers: comfort, durability, protection and style at an affordable price. The AND1 Attack 2.0 Men's Basketball Shoes come in two different styles – indoor and outdoor. The indoor style is ideal for players who play on a court or court-like surface and the outdoor style is ideal for players who play outside on streets, playgrounds, parks, etc.
---
This product was recommended by Karim Jaffer from Dehumidifier Depot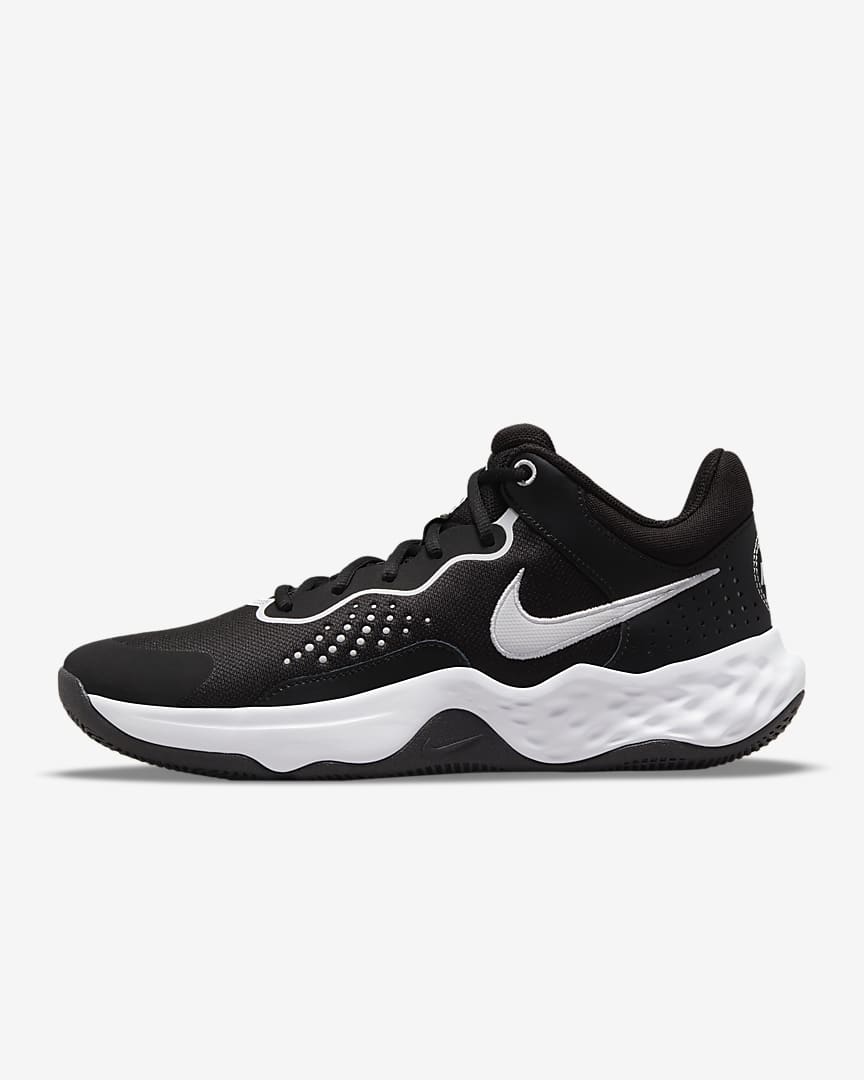 On the basketball court, traction, ankle support, and cushioning are all vital. The Nike Fly.Mid 3 gives athletes everything they need to succeed on attack and defense. The mid-top shoe is designed to look as good as it feels, with silky, energy-returning foam to keep you fresh for four quarters.
---
This product was recommended by Karim Jaffer from Dehumidifier Depot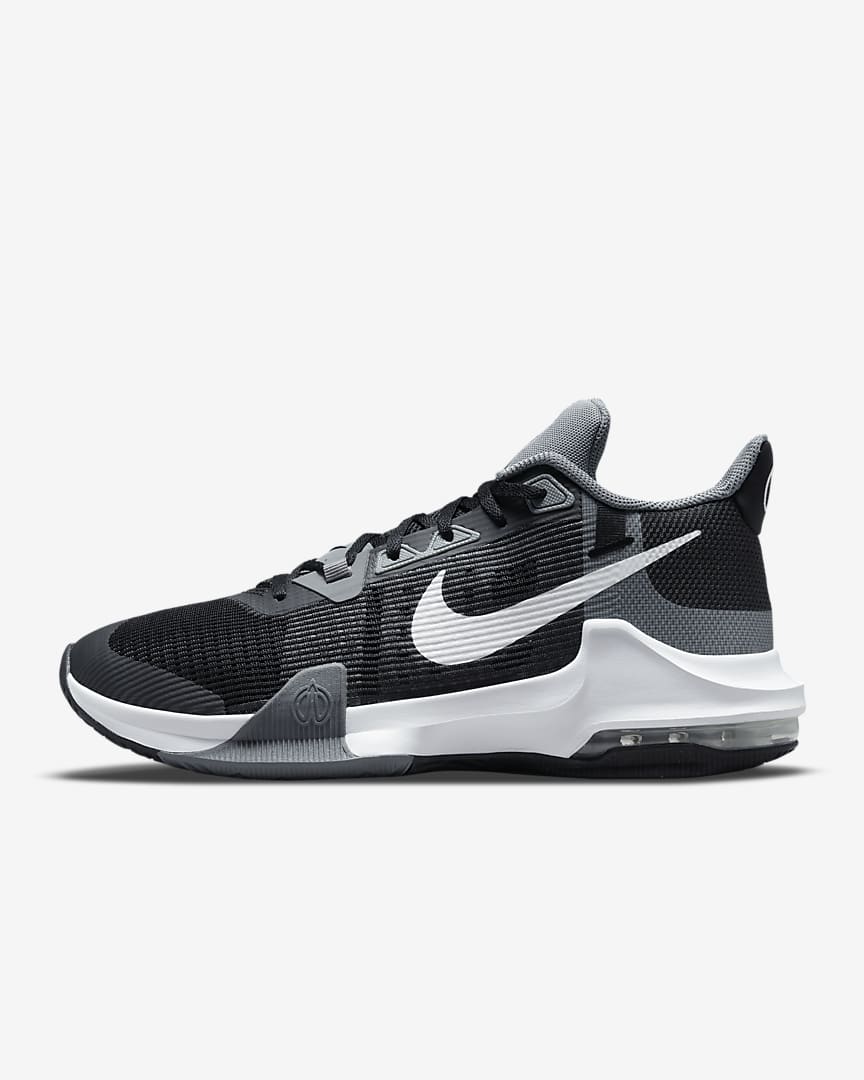 In the Nike Air Max Impact 3, you can have an impact on the game from both ends of the court. It incorporates pressure-tested Max Air cushioning to help absorb impact, making it ideal for players who generate separation with their vertical. Rubber also wraps around the sides for increased strength and stability.
---
This product was recommended by Rousseau Vestal from Find The Aisle
The flexible material, combined with the soft and breathable sock liner, ensures that you remain comfortable while running while also offering underfoot cushioning and support. The perforated leather and knit fabric allow for improved airflow, preventing sweat accumulation. These men's basketball shoes are designed to provide the perfect combination of support, comfort, and flexibility to help you perform better on the court and win games, making them great for both pro athletes and beginners.
---
This product was recommended by Phillip Villegas from Three Pedal Mafia
The full-length rubber outsole provides maximum traction and skid resistance, while the durable tread pattern is suitable for both indoor and outdoor use. The injection moulded shank provides midfoot protection and stability, while the stretch fit collar and mid-foot create a sleek, customizable fit. The AND1 Attack 2.0 has a reliable fit, feel, and lock-down.
---
This product was recommended by Theola Tinny from VinPit
These Nike Air Max shoes are designed for maximum air impact and cushioning . The outsole is designed especially to provide great traction. They have multiple foot-locking features added to enhance their performance. They are made of superior materials, which make them extremely comfortable and long-lasting. The thick cushioning is a great match with its rugged design, which provides enhanced stability and comfort for any outdoor basketball game.
---
This product was recommended by Ellie Walters from FindPeopleFaster
These sneakers, a high-top shoes-styled product with classic color matching are my recommended go-to for basketball. It is designed to be functional and also aesthetically pleasing with its handcrafted feel of leather at its toe and heel. It is fitted with a blade rubber outsole, comfortable and we'll wear-resistant. The lacing of the shoe is designed to give more stability while the long tongue adds a ton of safety and gives the wearer an energized feel.
---
This product was recommended by Maria Saenz from FastTitleLoans
The kid's basketball shoe is perfect for outdoor and indoor training. It contains an outsole made of excellent TPR rubber bottom that makes this shoe slip-resistant and wear-resistant. It's soft knitted upper keeps feet dry and provides excellent breathability. The unique high-top design delivers adequate support for the ankle and helps protect the ankle from injuries during strenuous exercise. It is suitable for playing basketball, traveling, running, jogging, riding, and other activities.
---
This product was recommended by Madilyn Hill from TruePersonFinder Inc.
AND1 Pulse 2.0 provides lightweight, sturdy, and high-performance basketball shoes. It delivers a comfortable fit, feels, and locks down. Its air mesh tongue provides breathability and the molded rear quarter adds support. Its full-length rubber outsole provides a high grip and reduces skid chances. This shoe is suitable for everyday wear. The synthetic leather upper and injection-molded phylon midsole make these sneakers long-lasting. Its metal speed laces and rear pull-loop make it easy to put on and take off.
---
This product was recommended by Stella Cooper from PaydayLoansUK
These high-quality men's basketball shoes provide you with an excellent sports experience. Its seamless, integrated weaving combined with the hot-melt process reduces the discomfort of the foot and provides comfortable wrapping and support. The outsole is thick and solid, with a deep traction pattern. These antislip basketball shoes prevent slippage and provide an exceptional sports experience. Its peak sta stabilization module supplies support for the lateral movement of the foot and reduces the chance of spraining.
---
This product was recommended by Jack Kelly from Trusted Gifts Review
For the best results outside, your top priority should be traction. Made from compound rubber, you can change direction lightning fast with this traction. Having this kind of traction bolsters your confidence, so you can start to pull off moves you never thought possible. This would be great for players with a wider foot or who prefer more space. The larger toe box and the minimal padding in the heel and ankle mean wide-foot players can be comfortable for a long time on any outdoor court.
---
This product was recommended by Jack Kelly from Trusted Gifts Review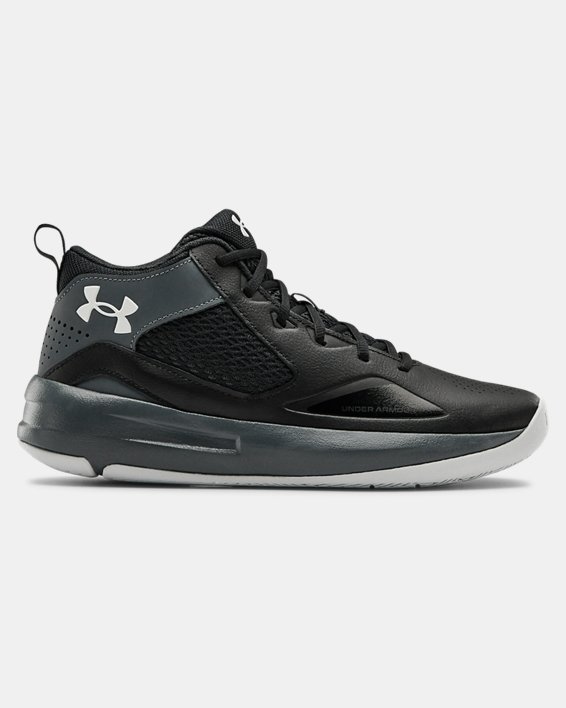 The added durability of these pairs is complemented with great traction, giving you all the mobility you need to move up and down the court faster than your opponents. If you plan on using these as your primary shoes, you're probably aware that basketball shoes can start to smell over time. Not with this one. They have solved that problem by lining the inner sock liner with an anti-odor material that prevents the growth of odor-causing microbes.
---
This product was recommended by Cindy Corpis from SearchPeopleFree
Witness basketball shoes if you're looking for a unique way to express yourself. Her brother now resides in Los Angeles, but her heart will always be in Akron. The le br on witness shoe ushers in a new era in King JAMES' career while paying homage to his roots.
---
This product was recommended by Lucia Jensen from WeLoans
The Beita High Upper Basketball shoes are designed to take your outdoor basketball game experience to another level. It's designed with a net-shaped rubber damping sole that offers substantial ground holding and maximum weight support. In addition, they are breathable plus come with a lightweight textile and molded heel shield that will prevent you from getting ankle injuries. The shoes are highly-durable antislip, and wear-resistant.
---