This post contains affiliate links. Affiliate disclosure: As an Amazon Associate, we may earn commissions from qualifying purchases from Amazon.com and other Amazon websites.
This article showcases our top picks for the Best Glamping Mattress. We reached out to industry leaders and experts who have contributed the suggestions within this article (they have been credited for their contributions below).
We are keen to hear your feedback on all of our content and our comment section is a moderated space to express your thoughts and feelings related (or not) to this article This list is in no particular order.
This product was recommended by Robert Pagano from Sleepline
I really like the fact that this mattress is elevated. It prevents uneven terrain, rocks, or branches from poking through and disrupting your sleep. It comes with two side tables with drink holders so you can keep beverages, clothes, and other items handy. In my experience, if you want to recreate the comforts of home while sleeping in the wilderness, Coleman is the way to go.
---
This product was recommended by Jeremy Scott Foster from TravelFreak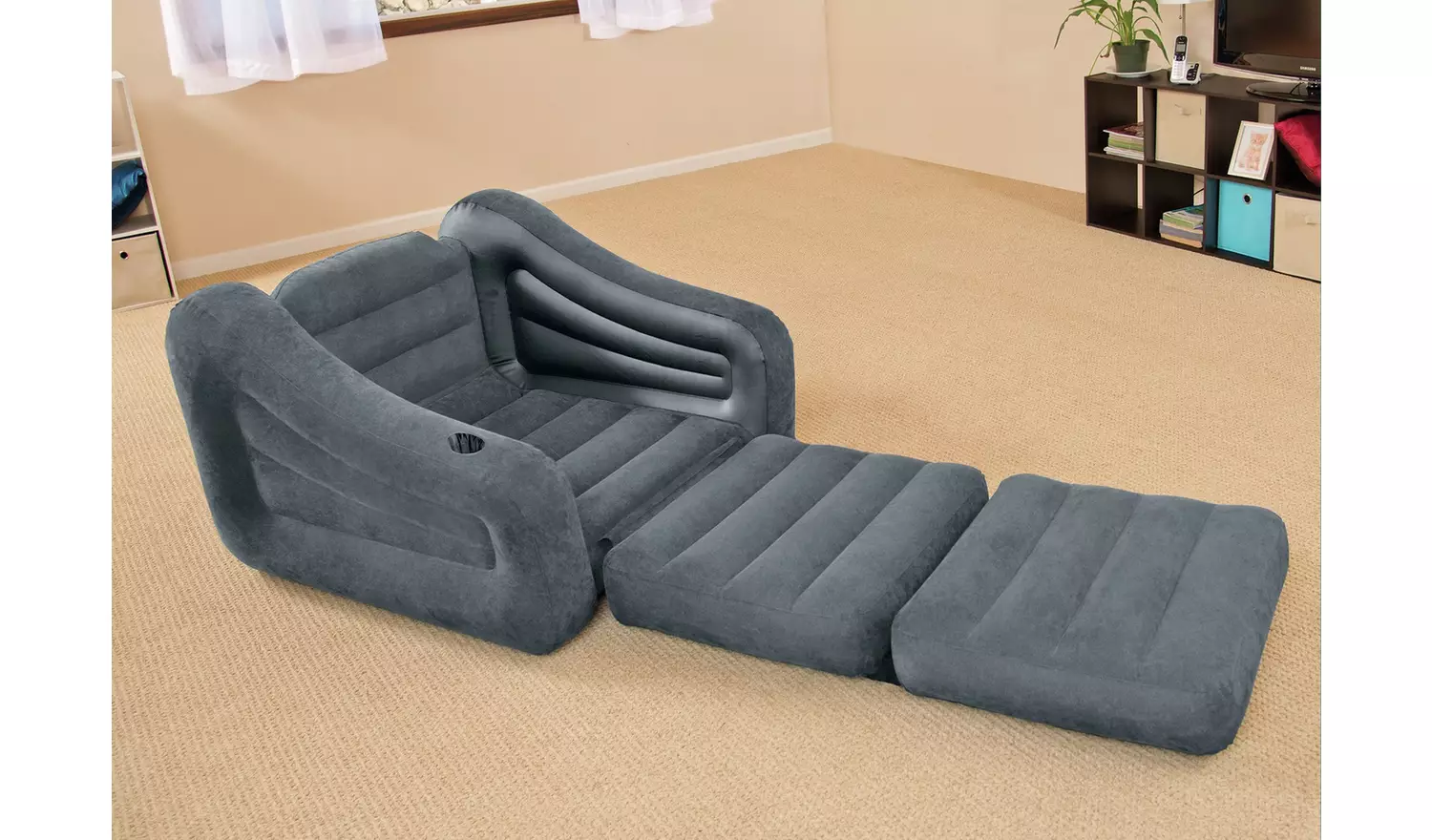 If you're going glamping then this foldable, easy-to-carry chair has been designed for just that! The Intex inflatable pull out camping chair is both a chair and a mattress and even has a place to hold your drinks! Versatile and designed for comfort, whether on a campsite or at home, this chair will be your go-to-buddy for all future trips either camping, glamping or just snuggling at home.
---
This product was recommended by May Flanagan from Global Green Family
If you're searching for a mattress topper to bring with you during gmapling days, be sure to check out the BedStory Gel Memory Foam Mattress Topper. This product is a perfect blend of support and softness as it provides quality comfort for your outdoor activities. Plus, this mattress is infused with all-natural bamboo charcoal which helps absorb moisture and eliminate nasty odors. It's also very breathable as it has ventilation holes, giving its sleepers a very cool and fresh experience.
---
This product was recommended by Martin Seeley from MattressNextDay
The sleeping condition is one of the primary differences between camping and glamping. Glampers still want to enjoy the outdoors, but they prefer a more comfortable setting. This greatest glamping bed will help you sleep soundly all night. This bed that may be placed anywhere and provides a comfortable night's sleep. This glamping bed will keep you comfortable while you're on the road. Willpo Certipur-US Memory Foam Glamping Mattress is the best mattress recommended by everyone. Willpo designed this roll-up mattress to make camping more cozy. Your glamping adventure will be much more relaxing with this memory foam mattress. This tent is ideal for those who want to glamp in a camp instead of in a lodge. You don't need to worry about running out of power; just unroll the bag into your tent's ground and you're set to go.
---
This product was recommended by Susan Miller from Best Air Mattress
In our review, we found that this mattress is sturdy and did not lose air when used for around 8-10hrs of sleep. Many air beds tend to lose air and can make you uncomfortable if your spine does not align with the mattress. Secondly, it uses eco-friendly PVC and many patrons while camping appreciate that feature. And lastly it's pump is equipped with a rechargeable battery that can be quite useful in situations where there is no power source while you are camping.
---
This product was recommended by Liam Davies from Fishing Command
I don't think this one can be beaten on price and functionality. It inflates automatically in 2 1/2 minutes, and deflates too with an internal pump, so no messing around when it's time to go! The sleeping surface is really strong and comfortable, with raised edges and a non-slip surface so sheets stay put. My brother-in-law is 6 foot 5ins and 200lb and he put it through its paces and gave it a 10/10. The only downside is that it is very big, so make sure you've got enough space! I nearly forgot to say it comes in a strong carry bag for easy storage and transportation.
---