This post contains affiliate links. Affiliate disclosure: As an Amazon Associate, we may earn commissions from qualifying purchases from Amazon.com and other Amazon websites.
Having a suitable and uncomplicated carry on makes traveling anywhere a complete breeze. Wherever you go, a handy bag to store essentials in is a must-have. From bags with multiple compartments to lightweight totes that can hold a lot more than you think, you're bound to find something great in the list below.
#1

Osprey Ozone Wheeled Carry-on
A wheeled backpack is extremely versatile as it can be wheeled behind you or carried when need be. It's lightweight, extremely well-made and comes with an excellent guarantee. I think wheeled backpacks are the perfect piece of luggage for an international trip, particularly for adventurous mid-life travelers who don't want feel tied down by heavy pieces of luggage.
#2

Duchamp London Getaway Backpack
This expandable backpack suitcase is lightweight, multi-purpose and holds up to a week's worth of clothes and shoes. The bag expands from a total of 4 wide to 12 wide and fits perfectly in the overhead bin. The bag includes a laptop and iPad compartment, and a battery pocket with a built-in USB port for charging devices on the go.
#3

Pivot™ Tote Bag
This versatile bag can easily transform from a tote to a pack. Designed with thoughtful details like a padded laptop pocket and zippered stash side pocket that fits a water bottle, this tote bag is the ultimate transformer for commuting and urban exploring. Made from* 70%* repurposed materials, removing single-use plastics out of waste streams and giving them new life. Made from 25 plastic water bottles.
#4

Contemporary Classic Everyday Hobo Tote
Coakley bags were designed with the traveler in mind. Fabulous product made from durable luggage quality nylon with suitcase sleeve that zips shut to use as pocket when not on your roller bag. Organized for easy pass through TSA and fits under seats or overheads on most airlines. The perfect 'second carry-on'.
Over 11 pockets in the bag with easy access to flight tickets and passport. Includes dual- closing stretch lid for security with full or partial interior bag access. Roomy interior holds preferred tech tools like tablets, laptops and smart phones and other personal products needed during flight. Includes a secure zipper pocket for wallet and jewelry. Once at destination it's a great shoulder bag for day trips and has pockets for water bottle and umbrella, room keys, etc.
Will hold guide books and sweater shawl or rain slicker. Company also markets accessory cases designed to fit in the bag and be used for Power Cords, and various personal items to keep things organized and easily accessible. Coakley Classic Clutch rounds out the travel bag as the perfect mini-purse with shoulder strap for key personal items when dining out.
#5

Helikon Urban Courier Bag Large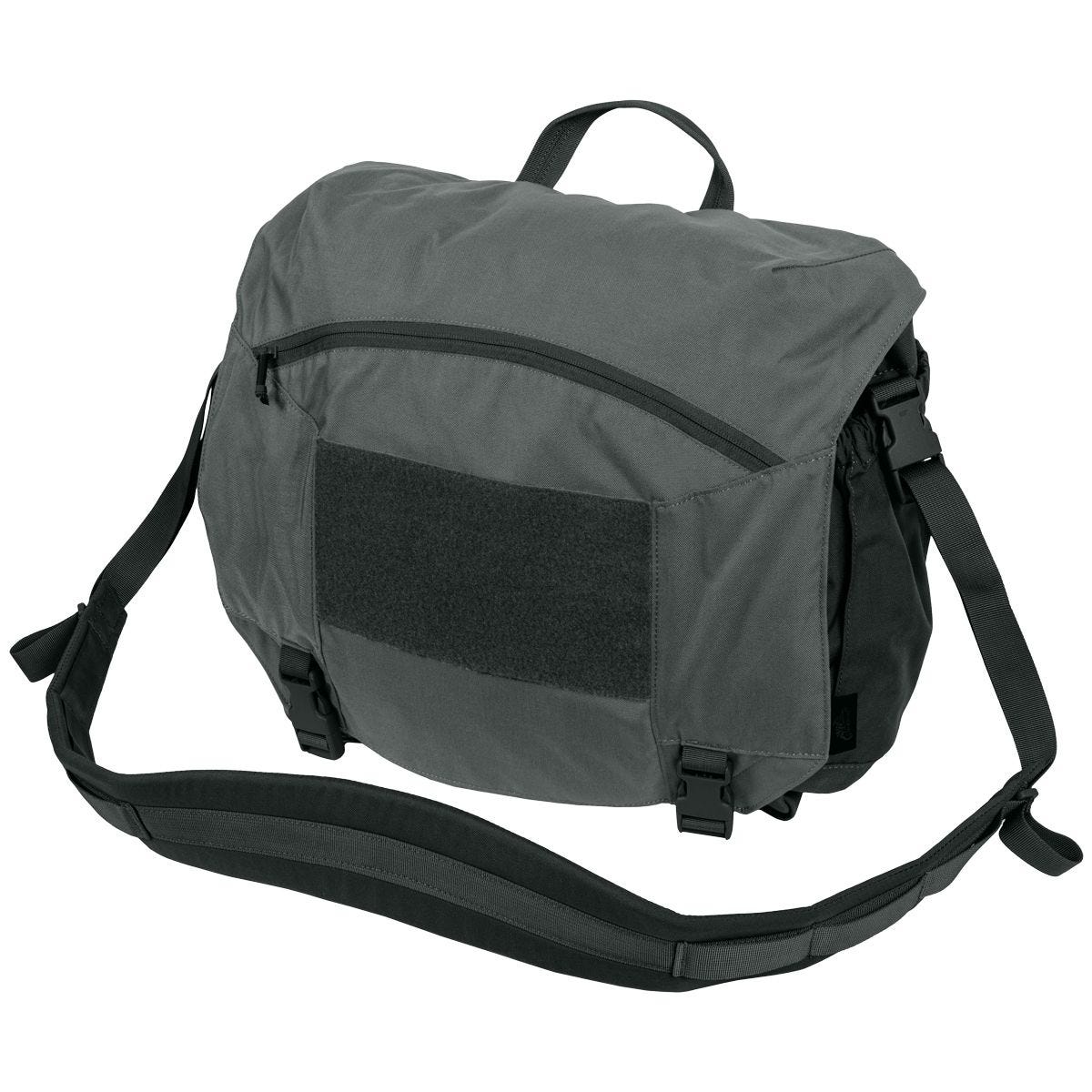 Urban Courier Bag from Helikon is a large shoulder bag with enough capacity and pockets to fit and organize all the travel essentials you need at hand. Made of Cordura Nylon, it's durable but lightweight, has detachable and adjustable padded shoulder strap with hip strap, and reinforced top carry handle for comfortable, secure and adaptable carry. Moreover, it's equipped with a spacious padded laptop pocket and has two external pockets which are ideal for a 0.5L water bottle or additional accessories.
#6

Modern Coloful Tote Bag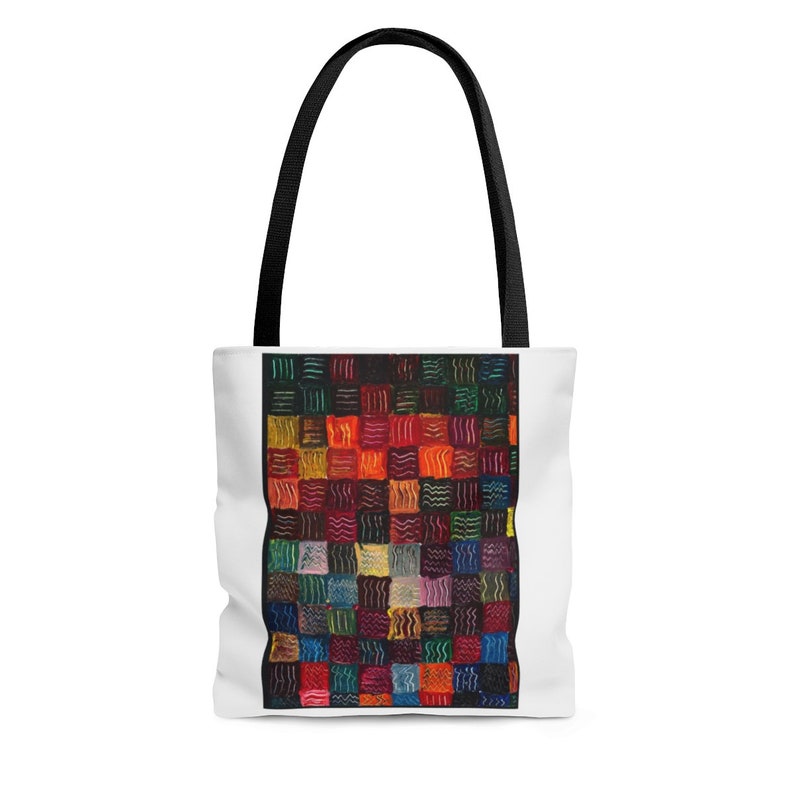 For the boho girl and art lover, travel the world with a bag full of colors(pun intended). This colorful art quality tote bag will make a great companion during your travels. Made with quality materials in USA and provides loads of space to pack up the essesntials that you need at hand while you travel.
---
The recommendations of products and books within this article where sourced from industry experts. Their names and websites are listed below.
Who contributed to this article?