This post contains affiliate links. Affiliate disclosure: As an Amazon Associate, we may earn commissions from qualifying purchases from Amazon.com and other Amazon websites.
You might think that having a robust, big and well-distributed backpack for your personal use might be all there is. And you could be almost right! But, if you want to upgrade your backpacking game, there's a lot more you can get.
Gadgets developed for backpackers are not only focused on easing how you handle and carry your backpack, but in making sure we have all the modern conveniences whilst still preserving the core adventure element of backpacking.
#1

Scrubba Wash Bag
Invented in 2010 to make a Mt Kilimanjaro trek easier, the Scrubba wash bag is the world's smallest washing machine and the ultimate travel and camping essential. This convenient, pocket-sized travel companion allows you to travel lighter and helps to save money, time and water. It's the modern take on the old fashioned washboard, but a lot easier, quicker and way more hygienic than a dirty hotel sink!
#2

All-new Kindle Paperwhite
Reading books on my Kindle Paperwhite e-reader is a great way to pass the time on long flights. It is also a space saver for those of us that try to pack as light as possible – instead of carrying a bunch of books with me, I just bring my thin and light Kindle.
#3

Hoodie to Neck Pillow | Flight Fillow
Flight Fillow turns any sweater or hoodie into a travel or traditional pillow, giving you all of the benefits without any of the hassle. It fits in your pocket, is easy to wash and is a fraction of the price of the standard bulky pillow (retail $14.99-17.99)- making it the perfect gadget for long or short flights.
#4

LuminAID Solar Inflatable Lantern
This portable LED lantern charges during the day when there is sunlight, and can last up to 16 hours on its low setting. It is perfect for campers, hikers and backpackers who need a light source during low-light conditions. On top of that, it is lightweight, collapsible and waterproof.
#5

Hazard 4 Nutcase Padded Hard Case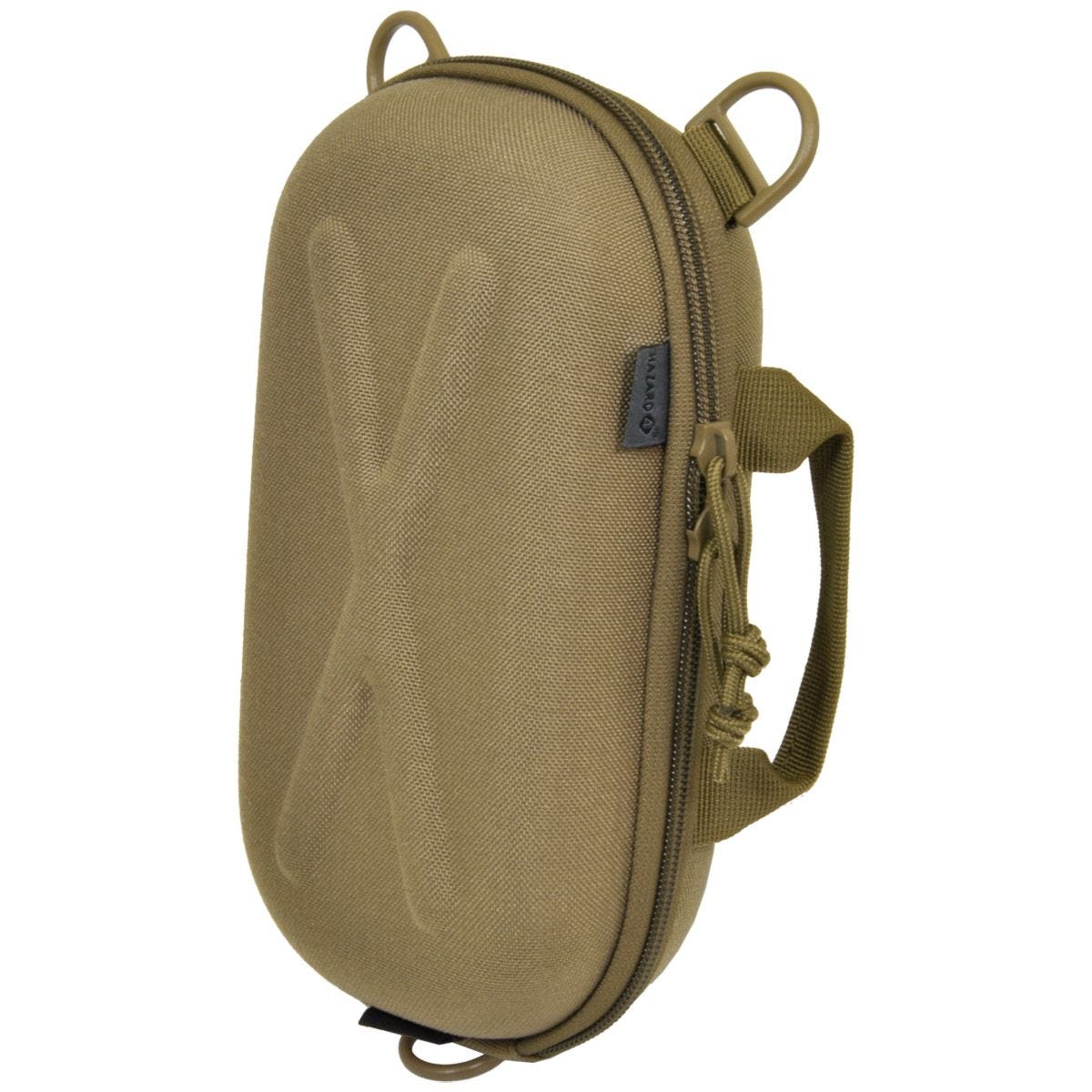 Always in need of extra space backpackers love pockets and pouches they can attach to their main bag to increase capacity without adding unnecessary weight. Ultra lightweight Nutcase from Hazard 4 allows just that.
This thermoformed hard case can be used as an organizer when joined with bigger bags or small shoulder bag to use when carrying main luggage is an issue. Made of laminated Invista 1000D Cordura, it has padded and fuzzy-lined interior with detachable divider and is ideal for storing docs and small electronics.
#6

Tail it / Tail it +
This GPS tracker for backpackers comes in two different sizes: Tail it is the size of a coin, and Tail it + is the size of a credit card.
Tail it has battery capacity of 2 weeks on a single charge, while Tail it + has a battery capacity of 8 weeks on a single charge.
Losing your stuff in 2019 is totally unnecessary when you have this type of technology. It's a cheap insurance to have of your equipment, and is also useful for so much more. Comes with a flexible subscription that you can freeze up to 5 months at a time free of charge, in case you only want to use it on major trips.
#7

Anker PowerCore 20000 with Qualcomm Quick Charge 3.0
I am a passionate backpacker and hiker. During my hikes, one of the most helpful things was a power bank. With this, I was able to use my smartphone for a much longer time without having worries to run out of power.
#8

Rokono BASS+ Mini Speaker for iPhone
The Bass & Mini Speaker by Rokono with it's Matte black finish and compact size make it the perfect backpacking companion! The high quality sound, in access of 10 hours of continuous playback from just one charge and the its ability to connect to almost any device including iPhone, iPads, tablets and laptops, make it the number one choice.
---
The recommendations of products and books within this article where sourced from industry experts. Their names and websites are listed below.
Who contributed to this article?