This post contains affiliate links. Affiliate disclosure: As an Amazon Associate, we may earn commissions from qualifying purchases from Amazon.com and other Amazon websites.
Business travel is all about finding the perks yourself sometimes. We've reached out to frequent business trippers and they've come back to us with their recommendations on what are the best credit cards if you're frequently travelling to hotels, airports and the like.
The most valuable thing about these cards is that your company may be already paying for the costs – all you need to do is just sign up and reap the rewards!
#1

Capital One Spark Miles
The industry expert recommending this product
This was recommended by
Nicolas Straut
from 
Fundera
I'm suggesting this card because it offers one of the best business travel welcome offers: 50,000-miles once you spend $4,500 in the first 3 months. The card also offers 2 miles for every $1 which is perfect for business owners or organizations that travel for business regularly and want to do more of it for free!
#2

Chase Bank Southwest Airlines Business Credit Card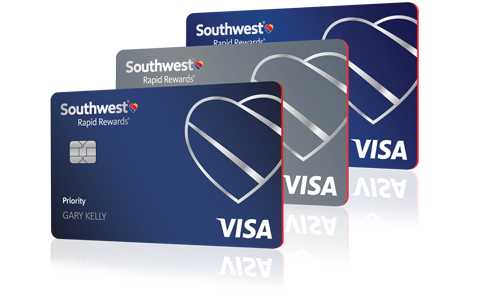 The industry expert recommending this product
I like this card because you can earn bonus miles upon sign up, southwest offers a companion pass so any one person can fly with the cardholder for free after a certain spend threshold has been met.
#3

Chase Sapphire Reserve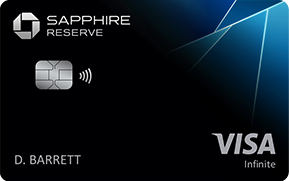 The industry expert recommending this product
There is also no foreign transaction fee but you can earn points and there is a higher point be out for a travel expenses. There is a $400 per year fee but they reimburse you for your first $300 in travel fees, reimburse you for tsa precheck and global entry, provide free priority pass airport lounge card, and provide travel insurance for delayed flights. Just two weeks ago I had a delayed flight which caused me to miss my layover and they reimbursed me for all meals, transportation, and hotel.
#4

Bank of America Business Advantage Cash Rewards credit card
The industry expert recommending this product
This was recommended by
Andrew Latham
from 
SuperMoney
It offers a $300 statement credit when you make $3,000 within 90 days of opening your account. You can also earn up to 3% cash back on the first $50K of the category of your choice (gas, office supply, travel, telecommunications, or business consulting services). You also get 2% on dining, and 1% on all other purchases.
If you are already a BoA client and you qualify for Business Platinum Honors, you can get up to 75% more cash back on every purchase. That's 5.25% for the bonus category, 3.5% for dining, and 1.75% for all purchases. Choose your bonus category wisely, and you can earn up to $2,925 in cash back for $50K of business expenses. That is a 5.85% return in cash for your everyday business expenses. I'll take hard cash at those rates instead of reward points any day of the week.
This credit card workhorse also includes $100K in travel accident insurance, offers auto rental insurance, emergency ticket replacement, lost luggage assistance, and extended protection on purchases. To top it all up, it doesn't have an annual fee, and you get nine months of 0% APR on new purchases. Can you see why I think this is one of the most underrated travel business cards around?
#5

The Business Platinum Card – American Express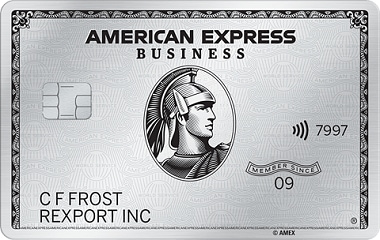 The industry expert recommending this product
The Business Platinum Card from American Express has a $595 annual fee. To determine if the card is valuable to your business, you'll need to see how much you spend on travel and other categories.
One way to justify the annual fee on this card would be to spend a minimum of $5852 per year on travel and redeem your Membership Rewards points for flights with points bonuses.. If you redeem your points for flights without a points bonus, you'll need to spend a minimum of $7900 on travel to justify the card's annual fee.
With the Platinum, you'll get travel perks that make your business trips less stressful and more relaxing. This card is known for its airport lounge access, gaining you entry into the Centurion Lounge, International Amex Lounges, and lounges in the Priority Pass Select network.
The Business Platinum Card also gives you Gold status with Mariott Bonvoy and Hilton Honors hotel rewards programs.
If you don't already have Global Entry or TSA PreCheck, take advantage of the card's statement credit to cover your enrolment.
#6

Capital One Venture One Rewards Credit Card
The industry expert recommending this product
This was recommended by
Andrei Vasilescu
from 
DontPayFull
This business travel credit card is one of the best in its class. This card offers an introductory bonus of 50,000 miles if you can use $3,000 on purchases within the first 3 months. This is actually equivalent to $500 in travel. It gives 2X miles on every purchase you make and 10X miles on different hotels. It does not have any blackout dates and you can book any airline and any hotel anytime. You can also convert your earned miles to more than 12 renowned travel loyalty programs. Moreover, these miles don't expire ever and you can earn unlimited miles for you. This card doesn't even charge any foreign transaction fee. It's free for the first year and charges a nominal $95 for the next years.
#7

The Marriott Bonvoy Business American Express Card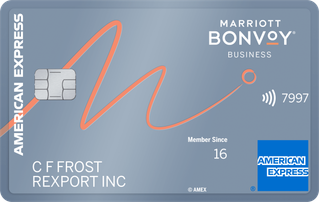 The industry expert recommending this product
The Marriott Bonvoy Business Card is ideal for business owners who regularly stay in hotels on the road. Benefits include a welcome bonus of 75,000 Marriott Bonvoy points, 6X Marriott Bonvoy points at participating Marriott Bonvoy hotels, complimentary Marriott Bonvoy Silver Elite Status, and a free hotel night every year after the first year. With an annual fee of just $125, this card is a no-brainer for any business owner who stays in hotels at least once per year.
---
The recommendations of products and books within this article where sourced from industry experts. Their names and websites are listed below.
Who contributed to this article?