This post contains affiliate links. Affiliate disclosure: As an Amazon Associate, we may earn commissions from qualifying purchases from Amazon.com and other Amazon websites.
Having to carry around a backpack every day can cause a horrible strain on your back and completely ruin your posture. As handy as they are for carrying around work equipment, essentials and more, it isn't worth causing permanent damage to your body. These 6 backpacks are cleverly designed to hold heavy loads while causing the least amount of back pain possible, check them out.
#1

Highlander Expedition 60W Rucksack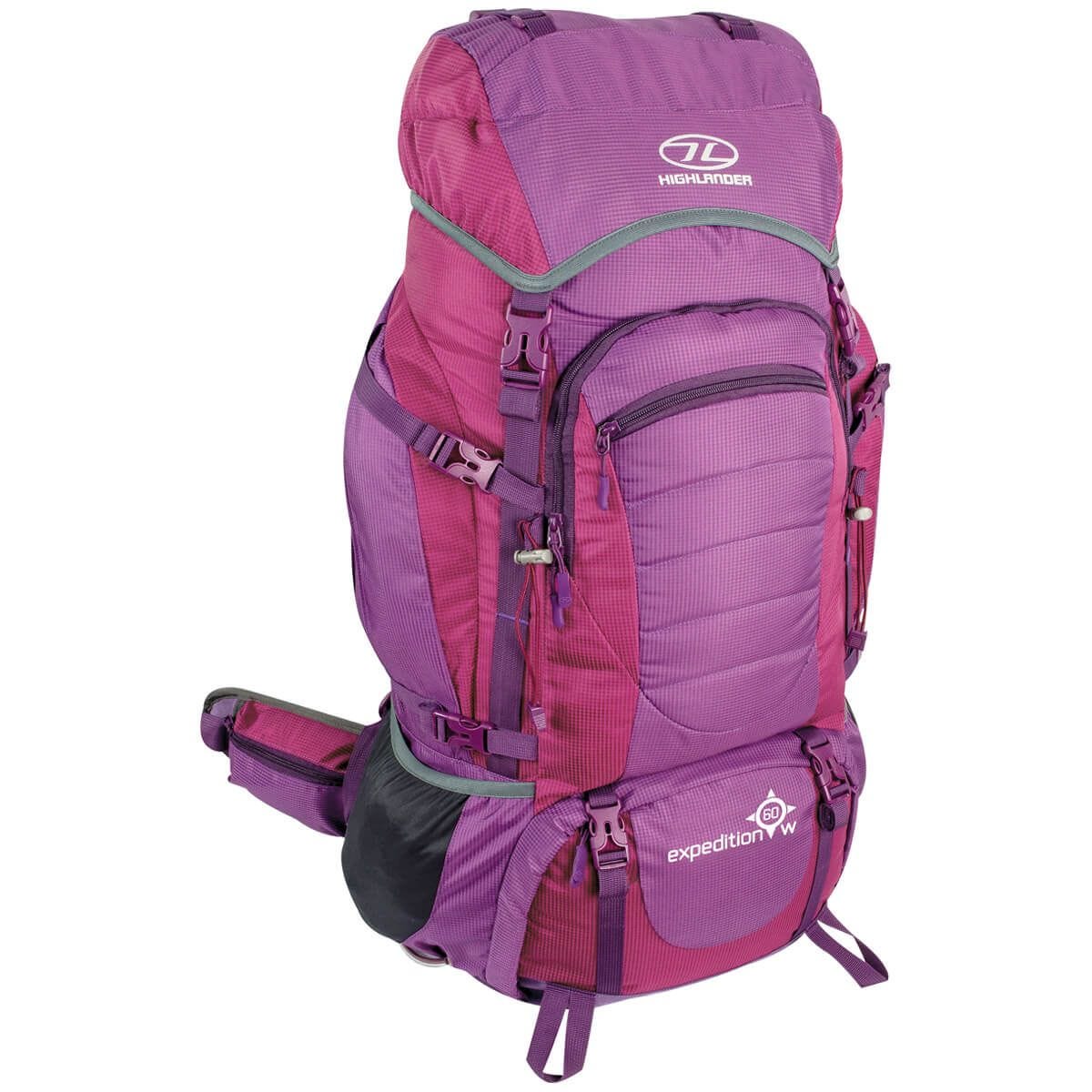 Back pain might be the result of poor posture but also lifting something awkwardly, so when deciding on buying the right backpack, you should consider many factors, even your gender. Highlander Expedition 60W is an expedition rucksack specially designed for women with essential modifications ensuring comfort even during long journeys, consequently preventing the back pain.
It has uniquely profiled shoulder straps that won't put pressure on the chest, stiffened back section and airflow-enhancing adjustable Back System, while its centre of gravity is precisely placed to attune closely with woman's physique. Moreover, it is made of durable and water-resistant 210D Nylon Ripstop, has the 60L capacity and plenty of pockets, and comes with integrated hi-vis waterproof rain cover hidden inside the small pocket at the bottom.
#2

Northface Borialis Backpack
This backpack helps evenly distribute the weight without altering your posture" states Dr. Allen Conrad of Montgomery County Chiropractic Center. "The thicker straps help keep the spine in proper alignment without causing additional pressure on the shoulders. This durable backpack will help prevent back pain compared to other back packs.
#3

IceMule Urbano Insulated Backpack Portable Cooler Bag
Back pain can make that walk to work or that hike with your kids completely undesirable. The ICEMULE Urbano is made to offer complete support and comfort to your back, so you can say goodbye to the pain and enjoy the moment.
With its premium padded airmesh backpack suspension system, the ICEMULE Urbano is a backpack style-cooler bag that straps comfortably to your back, leaving hands and arms free to carry anything other than your cooler; the double padded and ventilated straps mean effortless hands-free carrying.
The ICEMULE Urbano does all of the work, holding up to 30-liters and keeps drinks cool for 48+ hours.. This backpack also has an Ultra-tough Muleskin™ exterior making it, and you, unstoppable.
#4

Obusforme Aura 30
Within the bag, the slots encourage you to place heavier items towards the back of the bag so they sit closer to the spine. The waist strap is important for those suffering from back pain as it keeps the bag close to the curves of your spine.
#5

Patagonia Arbor Classic Pack 25L
[This bag] holds heaps for either carry-on travel or use as a day pack. It could be improved with a chest strap, however, the overall shape and design of the bag has helped me a lot with preventing back pain.
#6

NEX: 3 in 1 Bag Mate for Traveler
Rather than investing in a whole bag, this company has created a strap attachment for any bag. They claim it makes the bag 30% lighter and adds a ton of cushion support. Best of all it can be used on any type of bag, not just a tech bag for support. Thought it was worth sharing.
---
The recommendations of products and books within this article where sourced from industry experts. Their names and websites are listed below.
Who contributed to this article?