This post contains affiliate links. Affiliate disclosure: As an Amazon Associate, we may earn commissions from qualifying purchases from Amazon.com and other Amazon websites.
Airports are an irritating sequence of folding, packing, unpacking and loading. Especially if you've got a bulky stroller. It's already difficult to keep everything going smoothly when travelling, so here's an option to make it a bit less stressful.
These strollers are thoughtfully designed, comfortable and lightweight. It's hard to go wrong when considering any of these. So, go on, make your holiday an restful experience like it should be!
#1

Doona Infant Car Seat/Stroller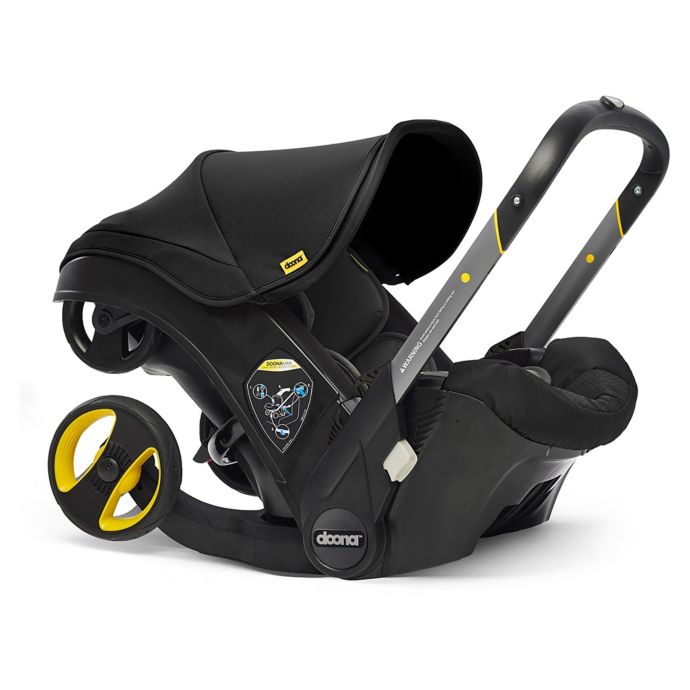 Doona – loved by modern parents and celebrities around the world, taking the industry by storm with their game-changing Car Seat & Stroller, the world's first infant carrier with a fully integrated travel system. This car seat/stroller is a game changing device for parents on the go since it's wheels retract in seconds, taking it from stroller to car seat for easy travel.
The Doona is airplane approved, allowing parents to roll their children right onto the plane. Whether you are hopping in and out of the car, jet setting around the world, or simply taking a walk to the park, the Doona cuts the hassle of having multiple traveling pieces down to one, all-inclusive travel system.
#2

Mountain Buggy Nano Stroller
Will Hatton from Hotel Jules: We love The Mountain Buggy Nano and it was our second ever stroller and we haven't looked elsewhere since.
It has been great for a number of reasons, and it's longevity and useful is unrivalled as can be used from newborn up to a 20kg child.
It accommodated a baby car seat which is a wonderful feature that saves our arms from a workout and freeing them up for other baby needed tasks.
If you're lucky/unlucky enough to have 2 children, you can connect a buggy free rider board, perfect for an older child. A scooter transformed into a buggy board meaning you can look after both children at once.
It has the normal but underrated features such as the recliner, sun shade and all important rain cover. Nothing beats this stroller.
#3

Contours Bitsy Compact Stroller
This stroller has it all. It folds up small enough to put in an overhead bin on an airplane, it can be collapsed and opened with one hand, there is a storage basket underneath, the foot rest is adjustable, the back can recline for nap time, the sun shade is large enough to provide adequate coverage, and it maneuvers well. We traveled with this stroller all over Europe with our 1.5 year old and it help up very well and was comfortable for my youngster to nap and enjoy rides.
#4

Baby Jogger City Mini GT Single Stroller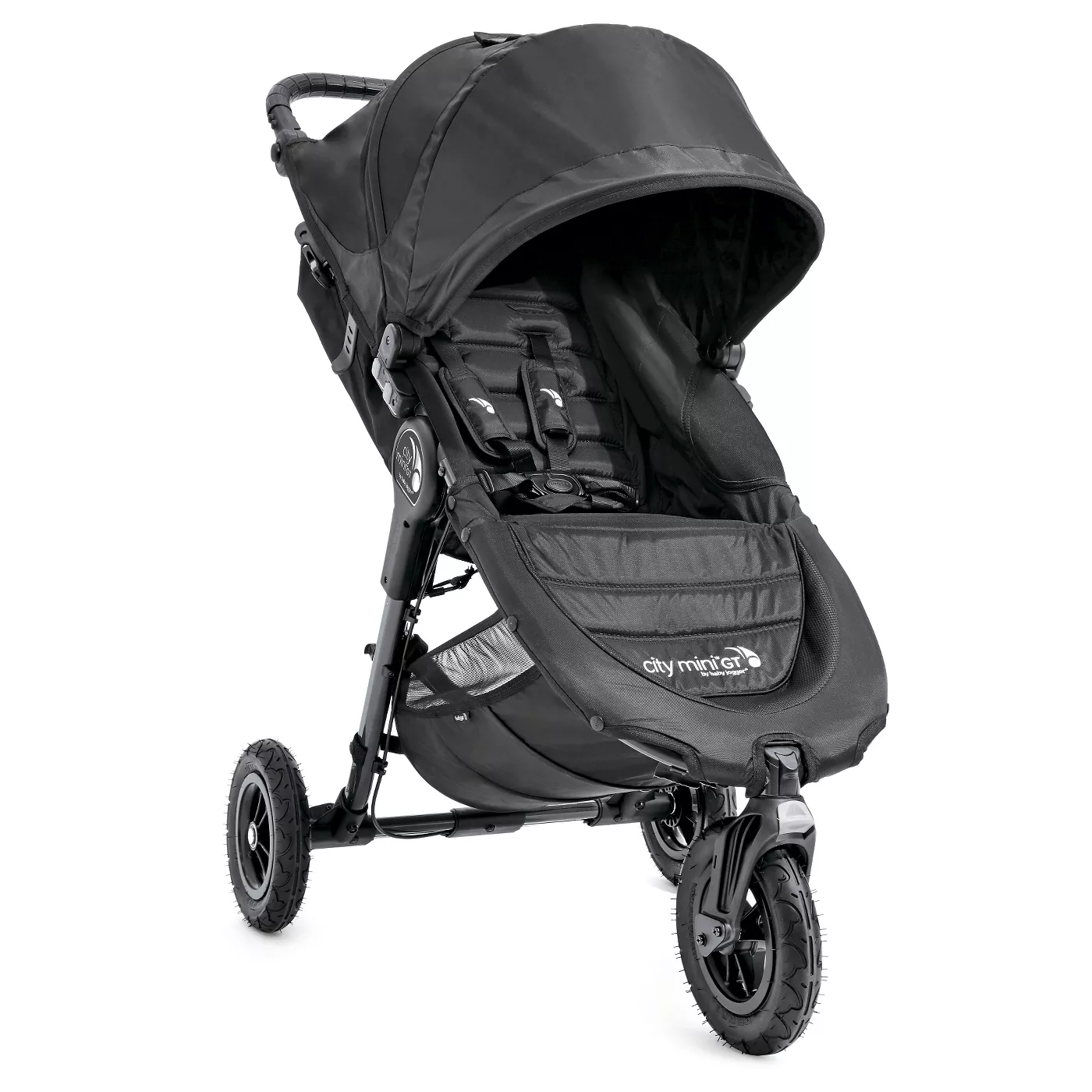 Liz Jeneault from Faveable: I absolutely adore the Baby Jogger City Mini GT stroller. Honestly, I don't know what I would do without mine! I have used it in many different types of locations and places, and it is absolutely fit for travel. There's really no need to go out of your way to purchase a separate stroller for travel if you own this one. It's so easy to bring anywhere, as it quickly collapses from the middle and can be carried.
There's a hand-operated parking brake, which is useful when you need to stop on a dime. There's also an adjustable handlebar that makes the stroller super comfortable to push, even on long walks. The all-terrain wheels, meanwhile, help you navigate over bumps, hills, and cracks. I use mine daily in Philadelphia, where the sidewalks are not always forgiving.
I also used to often use it on the hike-and-bike trail in Austin, TX. It really is such an accommodating stroller, and it has plenty of room for storage beneath! When you take it traveling, you'll be able to store snacks, a diaper bag, and other items beneath your child's seat. Your child can also comfortably recline in the stroller.
#5

Pockit Lightweight Stroller
Esha Herbert-Davis from Events by Ashé LLC: My hubby purchased this stroller last year and we have found it's indispensable! It folds up so you can carry it on the plane (no more gate checking) is very lightweight and looks stylish too. Kiddo is very comfortable in it and we don't have to carry him around. And since he's over 3 feet tall and almost 2 years old, that's a huge win!
---
The recommendations of products and books within this article where sourced from industry experts. Their names and websites are listed below.
Who contributed to this article?