This post contains affiliate links. Affiliate disclosure: As an Amazon Associate, we may earn commissions from qualifying purchases from Amazon.com and other Amazon websites.
Tactical nylon belts are your best option if you're working in extreme environments. They're built to endure abuse, knocks and falls. And we've picked out the toughest of the toughest nylon belts that will survive almost anything.
So, pick one of these up and forget having to replace your belt every couple of years, because these nylon belts are here to stay. Our top pick is KingMoore's offering which has a properly heavy duty buckle and durable strap. Be sure to check it and the other options out!
#1

Helikon Cobra D-Ring (FX45) Tactical Belt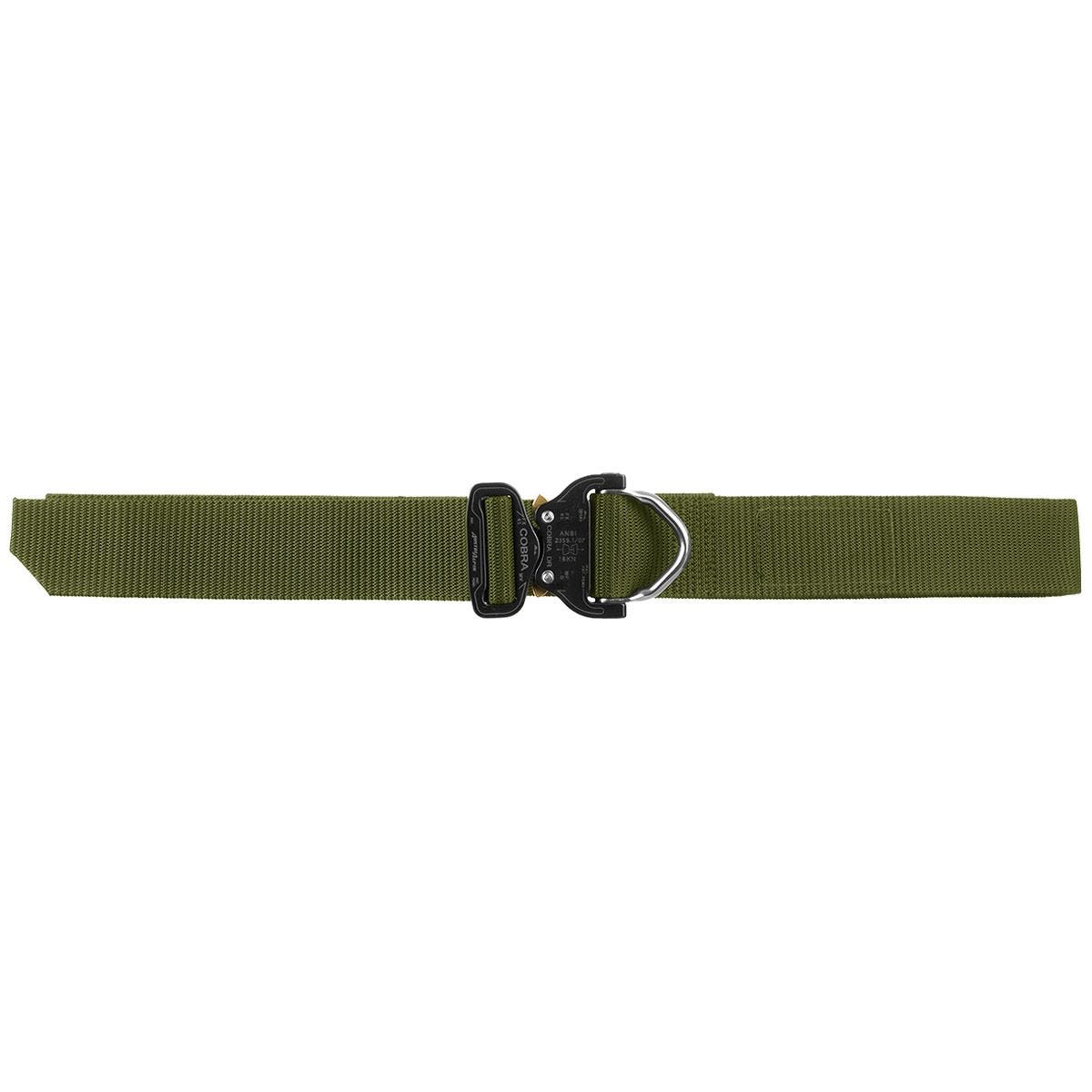 The industry expert recommending this product
Helikon Cobra Tactical Belt is made of durable nylon and features genuine, reliable AustriAlpin Cobra D-Ring FX45 quick release buckle. Robust and hard-wearing, it was designed for everyday use and can be easily adjustable, offering a functional and sturdy platform for attaching additional pouches and all your tactical equipment.
#2

BLACKHAWK! CQB/Rigger's Belt
The industry expert recommending this product
This was recommended by
Dan Lysogorsky
from 
IPL Port
This is a heavy duty belt built tough, the stitching is strong and the buckle and anchor are made of heavy metal. The product stands up to the elements flawlessly and takes abuse in stride for various applications, definitely built to last. The belt is stiff when purchased new but loosens up a bit; would recommend measuring yourself to select the correct size.
#3

KingMoore Men's Tactical Belt Heavy Duty Webbing Belt
The industry expert recommending this product
This was recommended by Jeremiah LaBrash from 4D
Unlike the leather versions, the holes retain their shape with the nylon belt. It's easier to latch than some of its competitors but its as sturdy or sturdier. It doesn't wear due to humidity, rain, snow or sweat. The buckle won't unlatch even with the added weight of attaching multiple badges.
#4

Red Quill Belt with Bottle Opener Buckle from Art 4 All
The industry expert recommending this product
This was recommended by
Katie Rose Cronin
from 
Art 4 All
Convenient and kind of hilarious. The best part about these belts, is that they feature the original artwork of Jackson Hole based, Batik artist, Abby Paffrath. A true mountain girl, Abby has turned a centuries old Indonesian art form, into wild, free, perfectly unique pieces of original artwork. There is rarely a bottle opener around when you need one and every man needs a solid belt. Help the fellas kill two birds with one stone, and look pretty dashing while doing so!
---
The recommendations of products and books within this article where sourced from industry experts. Their names and websites are listed below.
Who contributed to this article?