This post contains affiliate links. Affiliate disclosure: As an Amazon Associate, we may earn commissions from qualifying purchases from Amazon.com and other Amazon websites.
Traveling can be the best thing in the world, but if you are stuck in front of a kid kicking your aeroplane chair, it might seem like the worst.
We might not be able to stop that kid kicking, but we can help you in other ways. Here are 32 super practical travel accessory gifts.
#1

PortaPocket WaistBelt & XL Pocket Kit
Best travel wearable for versatility, safety and convenience! Outwit pickpockets and bag snatchers, and always keep your cell, passport, etc ON your body. 100% modular, so pocket works on your own belt too. Wear almost ANYwhere on your body, with more interchangeable pieces (simply search for PortaPocket on amazon)
#2

Trtl Neck Support Travel Pillow
This may look like a scarf, but it actually has hidden neck support inside. It's supposed to help keep your head in the best position while you're sleeping and also traveling. The best part is that it's machine washable, so you don't need to worry if you get some drool on it. It's easy to attach to the handle of your luggage. It's so light and compact, you won't even question if you should bring it on every trip. This is a must for any traveler.
#3

Water-to-Go Filter Water Bottle
"A Water-to-Go Filter Water Bottle is ideas for anyone who travels. It filters 99.9% of water contaminants including bad tastes meaning it can be refilled from practically anywhere.
Not only does this bottle provide a reliable source of safe drinking water but it also reduces the use of single use plastic bottles, so makes the perfect travel gift for the environmentally conscious.
A 15% discount code that can be used at checkout is CTWT15"
#4

Reefsafe sunscreen from rawelements
I recommend this product for every beach and ocean fan out there. A reef safe sunscreen that doesn't harm corals and ocean wild life is a must have for everyone that like to swim, dive, surf, or snorkel in the ocean
#5

HubPlus
The HubPlus is an all-in-one portable charger that provides up to 4x extra battery life for devices. The charger features a built-in Apple Lightning cable as well as a micro-USB cable so users don't have to worry about bringing along extra charging cords. The HubPlus also has built-in wall prongs on the back to directly recharge the unit.
#6

Doppel Bag
Wurkin Stiffs Doppel Bags are the best Dopp Kits a guy could own. Their 100% Silicone Construction assures that if something springs a leak inside it wont make a mess outside.
#7

Vegan Leather Travel Case
The perfect carry all for your toiletries when you travel. Not only is this travel cosmetics case functional, it's ethically sourced using vegan leather that looks and feels like the real thing.
#8

Card Caddy
The Card Caddy is the ONLY playing card case that turns into a discard tray so you can keep your cards safe, then play anywhere, anytime! Keeps your cards organized, then play a game on a plane or a train; hitting the trail or the road; at the hotel or even on the sofa at home.
#9

Highlander Inflatable Head Rest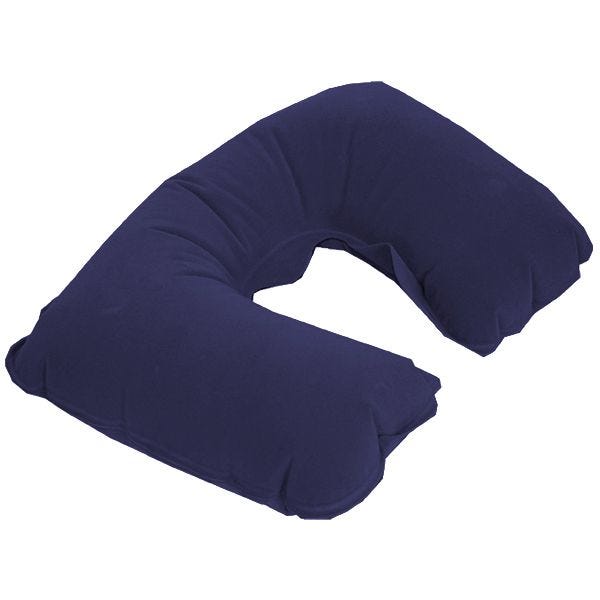 Inflatable headrest provides much-needed comfort while travelling. Such travel pillow eases muscle tension in the neck preventing pain on long journeys. It's lightweight, easy to inflate and deflate, and foldable so will fit in any bag.
#10

SportsChic The Tote
Two words – "Easy Access". Travel from plane to train with style and functionality, the Tote easily slides under the plane seat in front of you. The high quality, UV protected, waterproof vegan pebble grain exterior is durable and easy to clean. The four insulated exterior easy access pockets keep drinks hot or cold like your favorite bottle waters even bubbly, sunnies, keys, passport, boarding pass and cell and you're ready. The waterproof, antimicrobial black nylon spacious interior offers handy mesh pockets, a secure zipper pocket and convenient key clip leash – change out of gym to streetwear in a snap. Pack your tech devices in the padded compartment and "Bon Voyage"!.
#11

Busy Girl Bangles
Busy Girl Bangles conveniently hold a hair tie and prevents it from hurting wrists or leaving painful red marks. The bracelets are perfect for long flights, sightseeing or hanging out at the beach.
#12

Ultrasonic Travel Essential Oil Diffuser by Campo
The perfect vessel to bring a bit of home and serenity when you travel. This compact travel essential oil diffuser is perfect for your hotel and compact enough for your carry on.
#13

CalPak Packing Cubes
CalPak Packing Cubes keep your super organized when traveling. When you arrive at your destination you can unzip and slide directly into your drawer. It makes unpacking incredibly easy. Packing cubes help avoid shuffling through a suitcase looking for a particular top or bottom. They have a space for labeling and I recommend packing by category (tops, bottoms, swimwear, etc…)
#14

The Wrap
The Golightly Cashmere Wrap is, according to a review, "heaven on a plane." Light and warm it will wrap you substantially for the flight and slip into your bag like a dream for later.
#15

Travel Fusion FlexPack Anti-Theft Backpack
Designed with laptops in mind and including external USB and micro USB charging ports, this padded backpack with 18-liter storage capacity also features a TSA-approved lock and retractable, high-strength metal coil to thwart thieves. Winner of the Red Dot and Good Design awards.
#16

Keysie
Keysie is a luxury leather wallet that keeps your keys and favorite credit cards at your fingertips. It solves the problem of digging out your keys and prevents misplacing keys in her home or office.
#17

Acme Made Divisadero Traveler Backpack
The Acme Made Divisadero Traveler Backpack is modern, lightweight and a travel friendly bag. Plenty of storage for all your work and travel needs. Transition from the office to jet setting off without the need for another bag. Divisadero Traveler Backpack offers ample storage, padded shoulder and back support. All while having the security and peace of mind that your devices are protected in our padded and quilted pocket.
#18

Brilliant Lumi Travel Sonic Toothbrush
This compact toothbrush is perfect for traveling. The Brilliant Lumi Travel Toothbrush with Sonic Vibration has over 20,000 micro-fine soft bristles and removes 2x more plaque than an ordinary toothbrush. It only requires one AAA battery so you don't need to worry about the hassle of charging cords while you travel. Slip the Brilliant toothbrush in your purse, bag, or suitcase and the ventilated hygiene cap will keep it clean for on-the-go use.
#19

The RAINRAP
"The RAINRAP is a lightweight, easy to pack, hands free alternative to a raincoat or umbrella.
The hooded RAINRAP weighs 8 ounces and comes with a travel pouch that fits in your handbag, glove compartment or suitcase.
The RAINRAPS are waterproof and have a double-sided button closure for reversibility. One size fits most. Machine washable."
#20

Cruise Power Strip
Cruise Power Strip (without surge protection) is perfect for anybody that's heading on a cruise as most cabins only have 1 outlet with 1 plug. It simply isn't enough to keep everyone's devices charged. Cruise lines prohibit power strips with surge protection and will confiscate them. Fully compliant with all major cruise line's safety and security policies.
#21

BubbleBum Foldable and Ultra Portable Inflatable Car Booster Seat
The BubbleBum foldable and ultra portable inflatable car booster seat is a top road trip essential for kids ages 4-11. It is the perfect way to keep kids safe and comfy throughout all drives, near and far! Little ones will love how it is lightweight and easy to inflate and deflate, so it can be carried in a backpack. BubbleBum is the proven functional equivalent of any rigid car booster seat on the market and it has had to undergo all of the same crash-testing and materials testing as any other car booster seat on the market. BubbleBum inflates in seconds and offers comfort and convenience, without compromise. It retails for $34.99.
#22

RFID Leather Travel Wallet
Carry all your travel necessities like your passport, credit cards, cash, coins and airline tickets in one convenient spot. Keeps your personal information safe with RFID-blocking technology.
#23

bblüv Döse Multi-purpose Stackable Containers
The compact Döse multipurpose stackable and interchangeable containers are great for carrying snacks or formula milk on the go! Easy to clean in the dishwasher, they feature three compartments with a large storage capacity of 4oz, a protective cap with a flexible silicone handle, and a funnel cap for easy pouring. It is compact enough to fit anywhere and also can be sterilized. Free of BPA, Phthalate, and PVC, the Döse Multipurpose Stackable Containers set retails for $9.99.
#24

bblüv Sunkitö Anti-UV Pop-Up Play Tent with Mosquito Net
This handy tent is designed to keep your tots safe from the sun's rays (SPF 50+), wind, sand, and mosquitos while out and about! It features a pop-up system that makes the folding & unfolding easy, as well as 4 side ventilation openings for perfect air flow. Also has a window with roll-down curtain for extra sun protection when needed, a mosquito tight mesh door with an integrated smart pocket to tuck away, a carry bag, and 3 pegs. Parents will appreciate that it folds flat for easy travel! Retails for $54.99.
#25

The Carla Suntana Kimono
This multi-use Kimono is perfect travelers (swim cover-up, vacation robe, comfy wrap top). It can be worn open, tied by belt or tied up by ends to change the look. Made fresh in Bali, limited edition, 100% rayon kimono with a waist belt, flowy sleeves, and mid-thigh length.
#26

Psi Bands
Psi Bands are a clinically-proven, FDA cleared medical device for the relief of nausea due to motion/travel sickness. Up to 90% of people suffer from motion sickness. Psi Bands are drug free, effective, stylish, adjustable for personalized comfort and fit, and waterproof so people can wear them during water activities without waterlogged bands.
#27

ZUS® Smart Car Charger Qualcomm® Quick Charge™ Edition
The ZUS Smart Charger is an iF Design Award winner made with soft glow LEDs, military-grade carbon fiber and titanium coating, making it the most durable car charger on the market. The Qualcomm Quick Charge 2.0 Tech enables charging 2.4 times faster than conventional technology. The charger also connects to nonda's ZUS® Smart Driving Assistant App (available in both the Apple App Store and Android's Google Play) which helps the charger save your parking location, monitor car battery, record mileage and set parking meters. It's the perfect accessory for any road trip.
#28

Nobl St. Travel Set
This set includes all natural products perfect for travel including Lavender Moisturizing Lotion, Gentle Body Wash in Cedar Mint Fir, Everyday Mint Shampoo, and Nourishing Conditioner in 2 oz. size. Comes in a zippered travel bag.
#29

Profile – BLK
A handmade pair of Banton Frameworks sunglasses is the perfect travel gift for the man who appreciates quality and contemporary craftsmanship.
#30

Scrubba Wash Bag
Invented in 2010 to make a Mt Kilimanjaro trek easier, the Scrubba wash bag is the world's smallest washing machine and the ultimate travel and camping essential, making it the perfect gift for all the travel crazy people in your life. This convenient, pocket-sized travel companion allows you to travel lighter and helps to save money, time and water. It's the modern take on the old fashioned washboard, but a lot easier, quicker and way more hygienic than a dirty hotel sink!
#31

Hair Dryer Bag
The hair dryer bag is the solution for taking a travel hair dryer on the go, along with any other hair accessories. Perfect for the stylish traveler that likes to keep their luggage organized.
#32

Sand Cloud Towel
This sand-resistant, ultra-absorbent Turkish cotton towel from Sand Cloud is the perfect travel gift. Your loved one can take it to the beach, on a hike, on a picnic or even just use as a light blanket on the plane or in the hotel. It's lightweight and easy to pack. As a bonus, Sand Cloud even donates a portion of every sale to charities that protect our beaches – something any travel-lover will appreciate!
---
The recommendations of products and books within this article where sourced from industry experts. Their names and websites are listed below.
Who contributed to this article?