This post contains affiliate links. Affiliate disclosure: As an Amazon Associate, we may earn commissions from qualifying purchases from Amazon.com and other Amazon websites.
This article showcases our top picks for the best travel gadgets for moms. We reached out to industry leaders and experts who have contributed the suggestions within this article (they have been credited for their contributions below).
We are keen to hear your feedback on all of our content and our comment section is a moderated space to express your thoughts and feelings related (or not) to this article This list is in no particular order.
This product was recommended by Issy Williams from UBEEQUEE
Never lose track of the ones you love. The UBEEQUEE Junior is a GPS tracking device which can be attached to your childs clothing/bag and is connected to your phone via an app. You can let your child run free with the comfort of knowing where they are at the click of a button. You can also set geo-fences, which alert you when your child has left a certain area. You can also make SOS two way calls. This is a perfect gadget for mums who want to give their child some freedom. The UBEEQUEE Explorer is a gps tracker watch for your kids, which again connects to your phone via an app. The difference here being that it is a fully functioning watch and you have access to a phone book as well as SOS two way calls. The watch comes in the choice of 3 colours. You can also set geo-fences for the watch. These GPS tracking devices can allow mums to relax, knowing that their child can never get lost whilst exploring new places. It is also especially handy for those mums who have left their children at home (in the care of grandparents or nannies), as they can keep an eye on their little ones from afar.
---
This product was recommended by Lara Miller from Avanns Media
The GreenTech Environmental pureAir SOLO, is a wearable device that creates a 4 ft. clean-air zone, or bubble, reducing your exposure to pathogens like mold spores, bacteria, and viruses, as well as volatile organic compounds (VOCs), which include harmful chemicals. It is perfect for travel, I plan to bring mine on my trip to Turkey in December.
---
This product was recommended by David from The World Travel Guy
One of my all-time favorite travel gadgets is the truck tent from Napier Outdoors. I've done lots of road tripping in the U.S. including a 6-month camping trip that spanned 8 states and covered 20,000 miles, and I think this is just the perfect road tripping item for families, couples, moms, and dads. The tent is easy to use, extra roomy, and has the added benefit of being elevated off the ground.
---
This product was recommended by Noman Asghar from Fan Jackets
If your mom is coffee lover then it will be the best gift for her. Portable coffee maker is professionally designed that doesn't require electricity and any charging or battery. It just require little manual power and the coffee automatically ready to drink.
---
This product was recommended by Muhammad Mateen Khan from PureVPN
Most foldable bags have a main pocket and a small zippered pocket for smaller items and this one is no different. However, the Arxus also has two mesh side pockets for water bottles. Made from lightweight waterproof and tear-resistant oxford fabric, this foldable travel tote is extremely durable. It's a handy bag for any extra luggage that you may pick up on your travels. When you unfold it, the bag has a storage capacity of 25L. If you're planning to take this as a backup carry-on luggage, you can pack it to fit under the seat in front of you. The detachable extensible shoulder strap and grab handles are convenient for transporting the bag. What we liked is that it can also be slipped onto the handle of bigger luggage with its attach-a-bag sleeve.
---
This product was recommended by Helen Long from Vegan Family Guide
A collapsible, reusable potty with liner which fits easily into a bag. It unfolds to convert into a children's toilet seat; my child's prefered option. Since we practice elimination communication (baby toilet training), I have used this seat a lot.
---
This product was recommended by Helen Long from Vegan Family Guide
I can see what I have through the mesh fabric, and put a small cup in the holder. I can fold the buggy, leaving stuff in the thing, zipped compartments. What it lacks in style it makes up for in practicality!
---
This product was recommended by Helen Long from Vegan Family Guide
This little travel changing bag can be popped in an ordinary bag; meaning you don't have to buy a special changing bag. Being small, it is easy to carry at the same time as a baby.
---
This product was recommended by Helen Long from Vegan Family Guide
For the zero waste family with limited space; this reusable coffee cup folds down.
---
This product was recommended by Lisa Lane from Lane Innovations
They are Toiletry Skins and are a great gadget for moms who travel because they leakproof all those things that could potential leak in a suitcase during travel. There is nothing like them! Use on toothpaste, shampoo, conditioner, sunscreen, beauty products and more.
---
This product was recommended by Celeste from UniKeep
Plan your vacation ahead of time with UniKeep's Travel Organizer and use it as a scrapbook afterward to keep all of your trip and memory collection. UniKeep's fully enclosed binder design makes it easy to keep useful documents and photos all in one place before, during, and after your trip. The exclusive travel planning content pages will help you be your own personal travel agency.
---
This product was recommended by Megan Brown Bennett from Light Years Ahead
This multi-tasking body and room spray is so amazing that we wanted to tell you about it. Plus, ever scent refreshes a stale care and turns it into a soap factory! The spray contains only purified water, essential oils, and vegetable glycerin – no chemical emulsifiers. Thehe scent choice is amazing, with a wide array of choices
---
This product was recommended by Megan Brown Bennett from Light Years Ahead
This is not detergent, but it's just as effective and lots gentler. Highly concentrated, it works perfectly in standard and HE washing machines. Coconut oil soap lifts stains, baking soda removes odors and essential oils add a fresh finish. The formula, which comes in several scents like sweet orange, lavender cedar and sea salt has zero parabens, phosphates, petrochemicals, cocomidopropyl betaine, or sulfates. I LOVE TO USE THE LAVENDER SCENT FOR MY WHOLE FAMILY, AS IT'S SAFE FOR LITTLE ONES TOO! From $14.25 for 32 oz to $21 for 64 oz.
---
This product was recommended by Mayank Rawat from ElectronicSpheres
It allows you to instantly personalize your sandal with dozens of colorful, comfortable and fashion-forward interchangeable straps according to the occassion without carrying additional footwear.
---
This product was recommended by Mayank Rawat from ElectronicSpheres
The Anti-Theft features include slash-resistant construction, locking compartments, slash-resistant, and locking straps to keep you and your belongings protected.
---
This product was recommended by Mayank Rawat from ElectronicSpheres
It allows you to easily store and organize your clothing that makes it easy to pack and even easier to unpack. Your clothes will stay more wrinkled free and not get crushed during your travels.
---
This product was recommended by Sherry Trautman from Traveling Michigan
Traveling moms will discover the need for a lightweight collapsible bag during their many adventures. These lightweight totes zip closed and folds into its compact integrated pouch when not in use. Perfect for the beach (it is water resistant) and shopping trips while on vacation. These totes are a lifesaver for mom if she finds several treasures on her trips and runs out of space in her suitcase for the return trip. There is a handy rear pass through strap that will slide over Mom's wheeled luggage handle.
---
This product was recommended by Christine Bove from bella public relations, inc.
The iRoller was certified by Bureau Veritas- a world leader in testing, inspection and certification services- to be an effective bacteria remover. It's great for moms looking to quickly and effectively remove fresh, greasy finger smudges, lint, facial powder and loose debris from any touch screen or smooth screen protector with just a few quick rolls. And because it's completely liquid-free, it won't damage your devices, unlike many of the liquid spray options. With proper care, the iRoller is reusable for months or years. Simply run it under warm tap water with a dab of liquid soap and air dry after rinsing.
---
This product was recommended by Cecilia Yeung from Little Discoverer
One of the most important travel gadgets for moms is a travel pouch where you can put all of your important documents and items in. The Keafols travel pouch has a RFID blocking layer that stops hackers from scanning your important personal data. It has many compartments to store different size items such as passports and it's easy to conceal when you are traveling outside.
---
This product was recommended by Rob Molke from Lola Red PR
For moms eager to travel internationally in 2021, Pocketalk is a great travel companion to take on their next adventure. The new device, which began shipping earlier this year, is a multi-sensory, two-way translation device designed for full conversations, even in noisy environments. With a sleek design encompassing a large touchscreen, two high-quality speakers, noise-cancelling microphones and a text-to-translate camera, Pocketalk is able to create connections across 74 different languages in more than 130 countries and regions. By utilizing the best translation engines from around the world, Pocketalk provides a consistently accurate experience by picking up localized dialects and slang.
---
This product was recommended by Christiana Nicole from ChristianaNicole
My clients who are Mamas LOVE this product and never travel without it. This pillow is multi-functional and can be used as a footrest, pillow, child's bed, or child's seat. It makes flying with children easier and is the key to a successful long flight!
---
This product was recommended by Philip Weiss from PhilipWeiss
These pair of thermal bottle bags help maintain your baby's food hot or cold, which make it ideal for feeding them on the go. Being two units allows you to have one thing and the other; keep one hot and the other one cold, and you can have your baby's breast milk, formula, or any kind of food ready when you need it. Definitely, a must-carry when traveling with your child.
---
This product was recommended by Torben Lonne from DiveIn
Conair's compact hair dryer is very small and light which makes it ideal for traveling. It's size, however, doesn't impact the power, making this hair dryer a very efficient, inevitable gadget for all traveling moms. It comes with dual voltage which is ideal for trips to different countries and a 2-speed setting that is suitable for all hairstyles.
---
This product was recommended by Sandy Harrison from mumeemagic
I am a mother of two kids and can't tell you how handy this one has been whenever we travel. First of all, it takes no room in your suitcase. I use it to carry snacks for the kids wherever they are out and about, use it to carry wet clothes when coming back from beaches, i use it for my sunglasses and a book whenever i am out and the drawstring will keep the items secure so that they don't fall out of the bag.
---
This product was recommended by Bryan Sarlitt from Nomader, Inc.
The uniquely portable Nomader® Collapsible Water Bottle makes on-the-go hydration incredibly easy and sustainable. Designed with a flexible BPA-free silicone body, the reusable Nomader bottle can be easily rolled-up and stowed away when not in use, yet it's as comfortable to drink from as a hard-sided bottle. This innovative travel water bottle is leakproof, freezable, dishwasher safe, and backed by a lifetime warranty. Affordably priced and available in a variety of stylish colors, the eco-friendly Nomader bottle is the perfect travel gadget for moms.
---
This product was recommended by Sharon Tse from OPENUU ltd.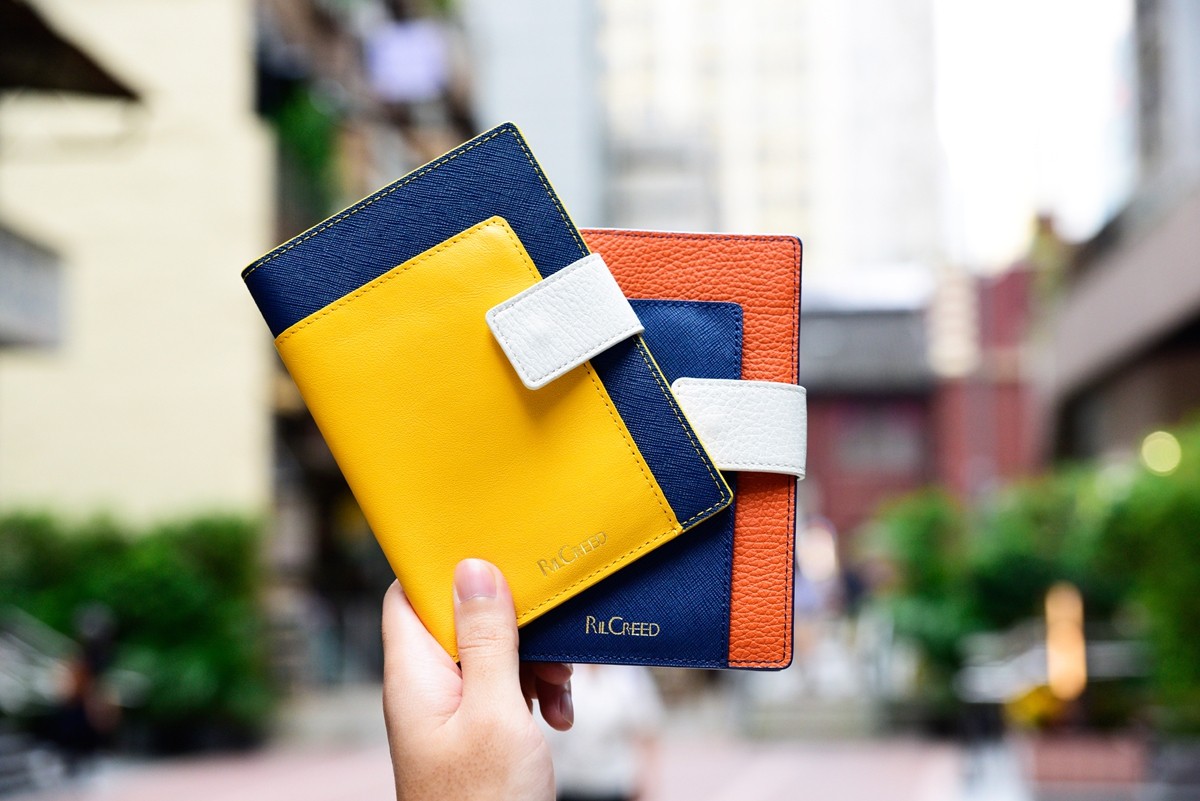 Willow Passport Holder for sure as one of the best travel gadgets for moms. A nice passport holder is a must-have for every traveller so our eye-catching and stylish holder would be your top choice. This passport holder comes with two passport sleeves, five card slots and also pockets which is designed for you to fit your boarding pass inside. The holder does not come with plain black or white colour, but with bright yellow and orange colors that reminds you of seeing sunsets in different cities while traveling. It is made with top quality upcycled Italian leather which is also environmentally friendly.
---
This product was recommended by Melanie Musson from VeteransAutoInsurance
This solar charger can hold enough power to recharge your phone battery several times so that as you travel, you don't have to worry about finding a charging station because you have your own portable station. Traveling moms will especially appreciate this convenience. It can also serve as a light that may come in handy in many different situations. If you're looking for something easily packable that will simplify your life, this charger is just the right item.
---
This product was recommended by Amy Duncan from KindMommy
Not one of those huge chunky chargers. I love this product because not only is it extremely convenient to carry but it looks stylish and has enough power so your mom can always charge her phone and tablet when she is traveling. This comes in extra handy especially at airports as it will save her the effort to find an available charging outlet.
---