This post contains affiliate links. Affiliate disclosure: As an Amazon Associate, we may earn commissions from qualifying purchases from Amazon.com and other Amazon websites.
Traveling is a transformative experience, doubly so for women. The capacity of the female mind to feel in depths never heard of by their male counterparts is the cause of this, women are very much more prone to spend on "experiences" in which traveling ranks at the top of the list.
Now, ironically, despite their love of traveling women often encounter challenges when on the road. Dealing with their very own fully loaded suitcases, nowhere-to-be-found phone chargers and power banks that are mysteriously never charged when you need them, etc. There's a lot of things travel accessories can do for women, and the best of them can truly be a blessing.
#1

VinMas Inflatable Portable Travel Pillow
Personal Recommendation: I cannot sleep on a plane unless I am leaning forward, and this is an inflatable, soft and incredibly comfortable head and neck pillow that helps me relax and get into a position where I can actually sleep. I highly recommend it, especially for anyone with long international flights or those who frequently catch red-eye flights.
#2

BAGSMART Electronic/Cable Organizer
Personal Recommendation: I travel with so many different electronics (phone, laptop, camera, drone, etc) it's hard to keep everything organized. This has been a lifesaver keeping everything together in one place and not in a huge wire mess! Highly recommend for other travel techies!
#3

Highlander Expedition 60W Rucksack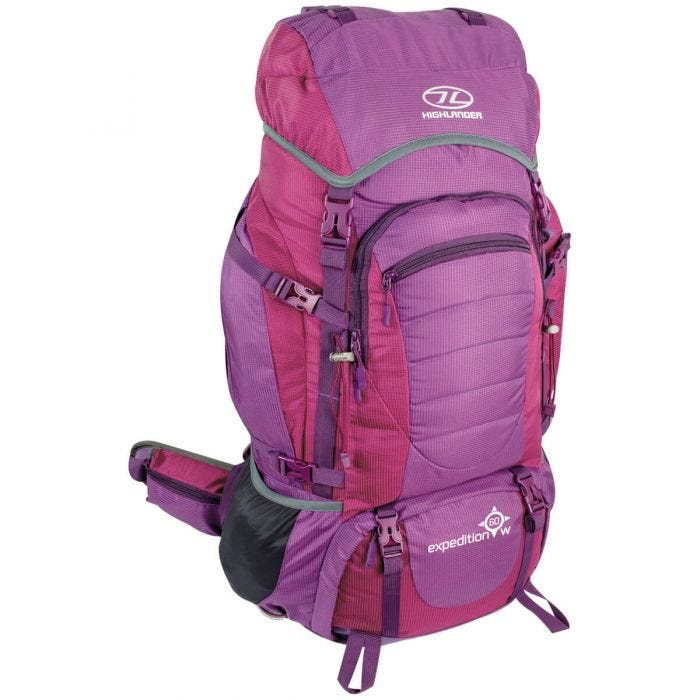 Traveling with a backpack? Ladies can find it difficult to find the pack just right for them. It's is not the case with this purple number from Highlander. Designed especially for women, it has uniquely profiled shoulder straps and Airflow Back System making carrying it around comfortable and stress-free. With 60L capacity and a variety of pockets, it offers plenty of space while 210D Nylon Ripstop and integrated hi-vis rain cover guarantee durability and water-resistance. Additionally, it comes with a built-in whistle and emergency information and packing and survival tips printed on the inside of the lid.
#4

Dharma In Black Ankle Boots
For those who know you can't see the world from the seat of a bus, berth of the train, the railings of a boat or the porthole of a plane, OTBT's women's casual shoes OTBT's womens casual shoes are made for you. Made for walking the road less traveled, we're the comfortable shoe of choice for restless wanderers. To all you roamers, rovers and rolling stones who know getting there is half the fun, ramble on.
#5

Heliocare Daily Use Antioxidant Formula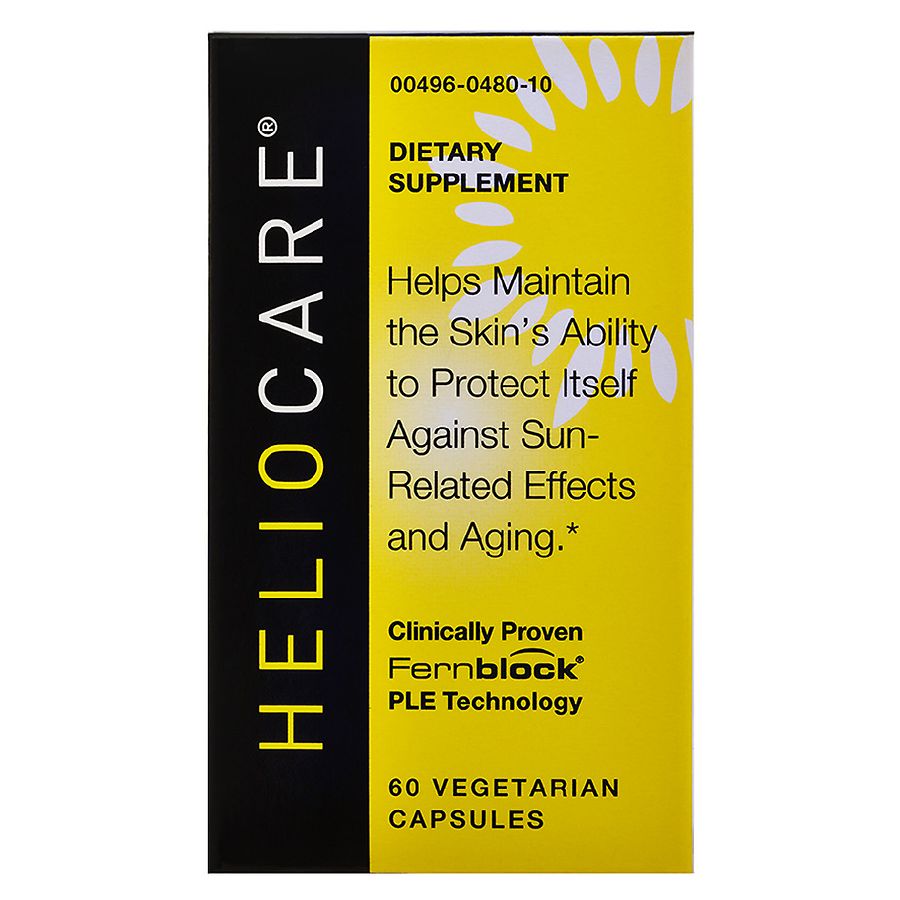 It's important to remember that your body is exposed to the harsh effects of free radicals year-round. Believe it or not, being exposed to sunlight, whether your outside or sitting by a window, are activities that may cause the formation of free radicals. So it's important to take daily measures to protect the body from the inside out. With clinically proven antioxidant benefits, Heliocare helps to neutralize free radicals and the damage they can cause!
#6

LUMIFY® redness reliever eye drops from Bausch + Lomb
LUMIFY® redness reliever eye drops from Bausch + Lomb can easily be carried in your carry-on bag when traveling. When your eyes are red, these drops can help to achieve brighter, whiter and more radiant looking eyes. Not only will they look clearer, but LUMIFY feels refreshing and soothing, too.
#7

XenClip Revolutionary Hair Clip
XenClip®, a unique and modern hair clip that secures your hair up until you're ready to take it down. A Xenclip® will accommodate all hair types and textures, and they come with a no questions asked lifetime guarantee.
#8

Female Urination Device
Whether you are backpacking through the woods or traveling through a country that doesn't have easy access to toilets, this female urination device is a great travel accessory for women. It is compact, stylish and opens up a whole new world of urination flexibility. It's a must have for women who don't like crouching or searching for restrooms with physical toilets.
#9

Touchland Power Mist Lavender
Everyone needs a good hand sanitizer when they're on the road, and Touchland has designed the perfect travel-friendly hand sanitizer that doesn't leave your hands sticky, dry and smelling like a doctor's office. Packaged in a sleek, modern container perfectly sized for your pocket, Power Mist's pulverizer spray system ensures that the fast-evaporating sanitizer formula is evenly distributed across your hands to kill 99.99% of harmful, illness causing germs, while the naturally hydrating ingredients keep your skin feeling soft and moisturized all day long.
#10

Samsonite Winfield 2 Fashion 20″ Spinner
Personal Recommendation: Light and high quality carry on is the best friend of any traveller and probably the most important item of all travel gear. I used different cheap brands. But one day I got Samsonite carry on as a present. After 5 years of active use, 7 countries and hundreds of flights it is as sturdy as it was before. So, pay an extra dollar to receive a quality that will last.
#11

ProCase Packing Cubes for Travel
Personal Recommendation: This is another thing that was given to me as a present. And now I can hardly imagine how to travel without packing cubes. Not only is keeps personal things organized. But also it makes easier to pack. The reason is that you categorize packs and fill them in. For example, I use one for socks, one for underwear, one for daily clothes and one for future laundry. This way I am covering all the necessary clothes in minutes just by packing the cubes.
#12

Toiletry Bag Travel
Personal Recommendation: Just like with packing cubes, toiletry bag can bring some order to personal items organization. Truly speaking, I keep a packed travel toiletry bag with everything I may need when I'm away from my home bathroom all the time. This means, that I have a toiletry bag with all personal essentials ready to go. As long as I travel a lot, I just keep it ready so it saves a lot of time.
#13

Sherpani Vibe Wristlet/Crossbody
Personal Recommendation: A small travel purse comes handy when you need several small items to be within quick reach, while most of the things you would pack to backpack or carry on. For example, small items that you may need at the security check or coffee shop (like wallet or phone) go to small purse.
#14

Sleep Mask by Bedtime Bliss
Personal Recommendation: A tiny piece of travel accessories may seem as something extra. You definitely can opt out. But I would highly recommend buying a sleeping mask and earplugs. And the reason is that they will help you relax and fall asleep more quickly, eliminating noises and distractions.
#15

Samsonite Compact Inflatable Neck Pillow with Pouch
JPersonal Recommendation: ust like a sleeping mask and earplugs, a pillow will help you relax during a car trip or airplane flight.
#16

Apple iPhone X, Fully Unlocked
Personal Recommendation: Did you know, that the best photos are the photos taken on a cellphone? The reason to that is that when the moment comes most probably you wouldn't have a professional camera to capture it. But we always have our phones in the pocket. New iPhone X has pretty good camera and great filters that help regular phone photos look like professionally taken ones.
#17

Fotopro UFO2 Set Tripods for Phone
Personal Recommendation: Recently added travel item to my list. The reason for it is that tripod helps take better pictures and take selfies to the next level.
#18

Yoozon Selfie Stick Tripod
Personal Recommendation: Talking about selfies. You may laugh, but selfie stick is a great thing to take on vacation. It lets you do better pictures, catching bigger picture if you compare with using your own hand. And with less hustle if you compare with a tripod. This particular one has a tripod option, that can be a great alternative to buying a separate tripod. I use selfie stick and tripod separately, because I was looking for more of a flexible tripod. However, it is my pick. Of course you can go for whatever is more comfortable for you.
#19

GoPro HERO5 Session
Personal Recommendation: When you experience something extraordinary on your adventures, one of the thing you want to do is share your experience. GoPro is the best instrument to help you with creating great memories and share them. Just focus on your adventures and let GoPro capture the awesomeness.
#20

GoPro Selfie-stick and accessories
Personal Recommendation: To make GoPro experience a better one, bring GoPro accessories with you to cover all varieties of situations where GoPro is needed.
#21

Anker PowerCore 20100 – Ultra High Capacity Power Bank
Personal Recommendation: Don't you just hate it when your phone dies in the middle of the day? Keep a power bank with you to make sure your phone will be charged when needed.
#22

Kindle Paperwhite E-reader
Personal Recommendation: I can't imagine leaving a house without my Kindle while going on vacation. This is my best friend during wait lines, flights and evenings.
#23

Shockproof Carring Case Cable Organizer
Personal Recommendation: With all the tech gear a cable organizer is a must-have to keep all the cables neat and nicely organized in a shockproof case.
#24

Frid Life Foldable Collapsible Water Bottle
Personal Recommendation: Keep hydrated to be energized. Most probably when you feel tired is that you are dehydrated. So drinking enough water is crucial to fully enjoy adventures. A collapsible water bottle would be a great choice. Due to it small size it will fit perfectly in a backpack or carry on and will provide a decent amount of water to keep you hydrated.
#25

Foladion Smart Water Bottle
Personal Recommendation: Smart bottle that helps to develop healthy drinking habits. Particularly this one is made of stainless steel, what makes it durable. The display on the top makes it possible to use the bottle and the information about the intake without additional devices like phone or computer.
---
The recommendations of products and books within this article where sourced from industry experts. Their names and websites are listed below.
Who contributed to this article?