This post contains affiliate links. Affiliate disclosure: As an Amazon Associate, we may earn commissions from qualifying purchases from Amazon.com and other Amazon websites.
Wake up! Get ready! Today is a beach day! Come on, the sand and sun awaits no one! Put on something, grab your things and let's go!
The problem is, you are not always entirely sure of what to take with you. Besides what you wear (a bathing suit, d'oh!), what you carry with you to the beach is pretty much up in the air.
The many situations that you could run into while there might influence your choices of accessories. But let's be honest, it is more about carrying something that'll make your day as fun and effortless as technology can possibly allow. Something that's exactly what these beach accessories will do for you, check them out.
#1

Petersun Swim PILOT
Even tanning is finally easy with Petersun Swim bikinis. UVA (tanning) rays pass through the bikini straps to allow for an even tan. The unique strap material is grippy and stays put better than traditional bikini fabric. You'll be unstoppable in the sun!
#2

Oséree x Gente Roma Lumière Maillot swimsuit
GENTE Roma for over thirty years has been a landmark in the luxury fashion industry in Rome: GENTE Roma is a luxury multi-brand, men's and women's online shop with ten boutiques located in the most prestigious areas of the Capital and in Porto Rotondo, Sardinia (Italy).
Thanks to the constant research and careful selection, GENTE Roma is an expression of contemporaneity: a physical and digital place, where tradition and innovation come together giving life to an emotional shopping experience, to discover the best Italian and international Maison.
#3

8mm Freshwater Cultured Pearl and Braided Bead Bracelet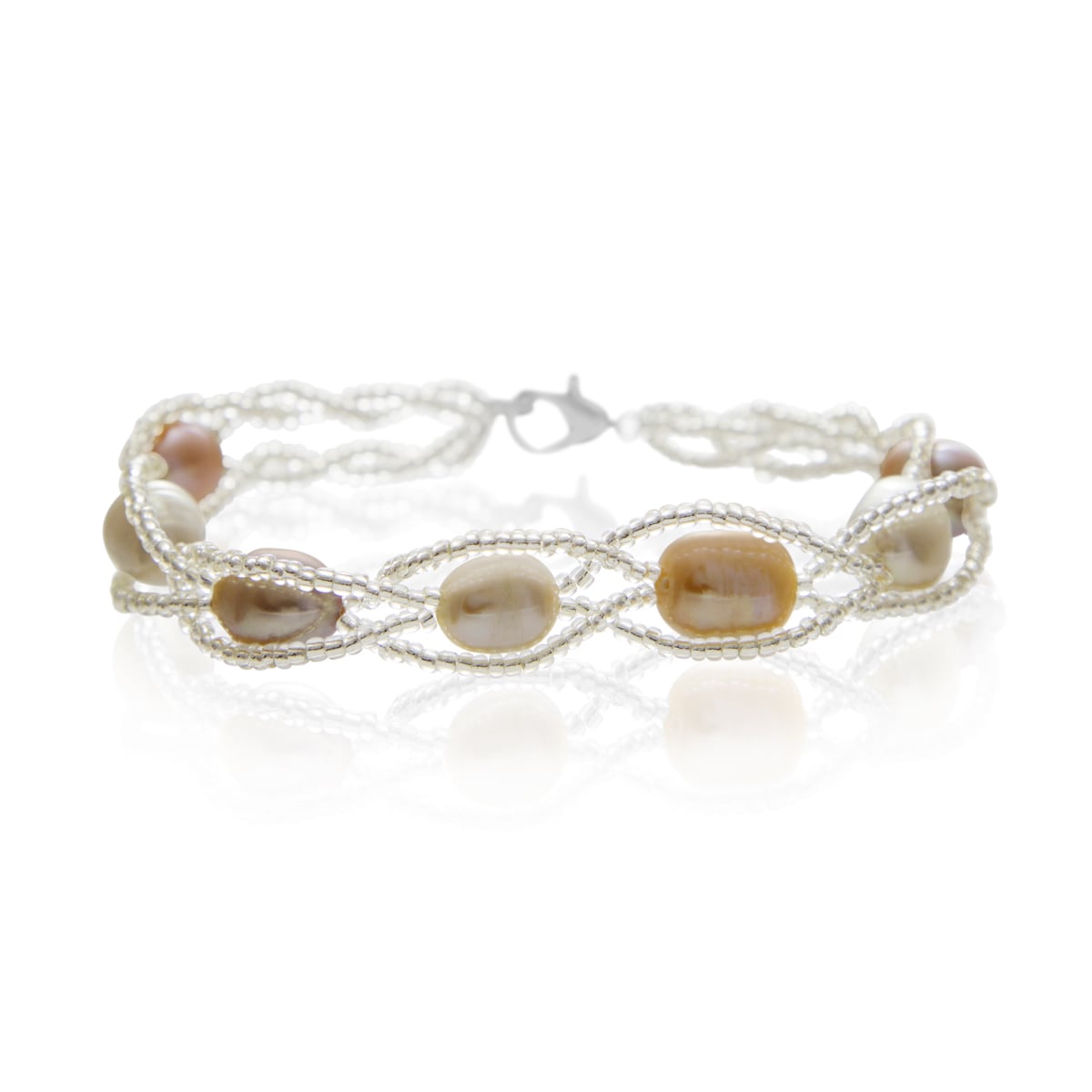 This affordable bracelet from SuperJeweler is the key to a chic look at the beach. The multicolored earth tones of the pearls will complement any swimsuit and show off a fresh tan.
#4

14 Karat Yellow, White & Rose Gold 10 Inch Tri-Color Pebble Anklet on a Shiny Cable Chain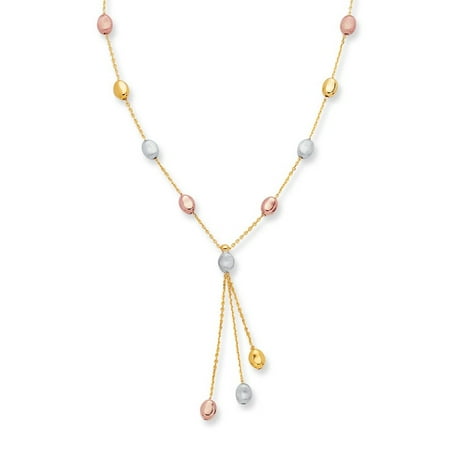 Nothing says summertime like an anklet. The perfect complement to any fresh pedicure, this pebble anklet by SuperJeweler is perfect for those pictures in the sand.
#5

EcoSurvivor Bluetooth Speaker
Take your music to the beach — the durable speaker is designed to withstand impact and vibration, and the IP65 rating means it's protected from sand and splashing water. The speaker also features a USB port (1.0A output) so you can charge your other devices while you listen and is powered by a rechargeable 4000 mAH battery providing up to 12 hours of play time. Use the built-in rubber lanyard for a convenient carrying or hanging options.
#6

WTRMLN WTR Cold Pressed Watermelon Juice + Strawberry
WTRMLN WTR is a sustainable, cold-pressed beverage packed with vitamins, nutrients and electrolytes. Made only from watermelons (flesh + rind), lemon juice and the fruit of your selected flavor, it's the perfect beverage to keep you hydrated at the beach throughout the day.
#7

Sea Bags Recycled Sail Cloth Multicolor Marine Life Ogunquit Beach Tote
Perfect for the beach, perfect for the environment. Made out of recycled sail cloth, this beach bag is easy to clean, durable and provides lots of organization benefits. From three deep interior pockets to an outside pocket for your wet bathing suit, it is the perfect pack to take with you on your beach outing.
#8

BandaBeau Towel Tamers
This first-of-its-kind towel tamer, which is made from a stretchable swimsuit fabric, wraps around the top of a lounge chair to keep windblown beach towels from blowing off or sliding down your lounge chair. It comes in vibrant, island-inspired prints to help your chair stand out in a sea of white resort towels, is fully adjustable to fit different chair sizes and includes a hidden, zippered pocket for stashing small valuables. Plus, the pocket conveniently converts to a carrying case sized perfectly for beach bags and carry-ons. This unique beach towel accessory is multi-functional, travel-friendly and the perfect gadget for relaxing days spent at a windy pool or beachside resort!
#9

BandaBeau Swimsuit Travel Bags
These multi-functional travel bags are a fashionable solution for toting wet swimsuits and an eco-friendly alternative to single-use plastic bags. With a swimsuit fabric shell, and a waterproof & antimicrobial lining, they keep wet clothes separate from the dry and protect against mildew and that wet clothes smell. It also doubles as a toiletries bag – if anything leaks, liquids will remain contained in the bag. The adjustable drawstring handle and island-inspired prints also makes it the perfect a resort-friendly clutch for the spa, brunch & beyond. With so many ways to use these vacation-ready, machine-washable travel bags, their budget-friendly $20 price tag makes them a perfect travel accessory to gift or keep!
#10

BandaBeau Lounge Chair-Length Beach Towels
These reversible, lounge chair-length beach towels feature a plush, 100% cotton top for soaking up the sun in comfort, and a super-absorbent base for drying off post-swim. For maximum head-to-toe chair coverage, these towels are +25% longer than typical XL towels, they have a unique blanket-like feel, and folds compactly for easy packing. Available in vibrant, intricately detailed, island-inspired prints, they're unlike all the typical basic beach towels.
#11

Respect Diffuser Bracelet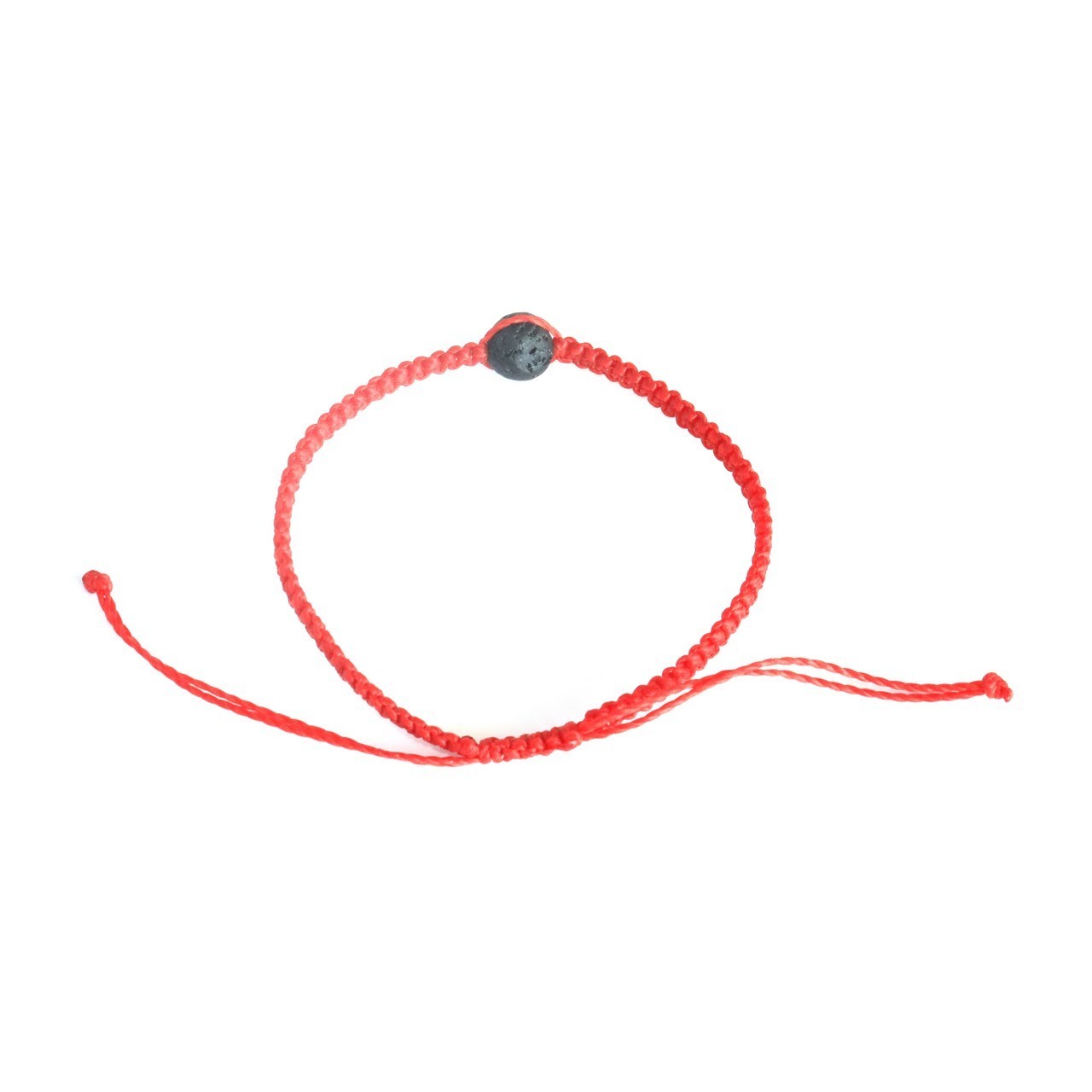 Every VOS diffuser bracelet is handmade from start to finish and is ideal as a beach accessory and an on-the-go diffuser solution. Considering the volcanic lava rock beads that are soul-crafted into the diffuser bracelets are porous, they naturally feature the ability to absorb liquids such as essential oils, perfumes or colognes for additional longevity of a preferred scent. Grounding qualities, positive raw energy and powerful healing attributes are just a few of the many benefits that are handcrafted into an artiSOULnal diffuser bracelet!
#12

Eight Panel My Play Deluxe Portable Play Yard
The 8-panel My Play Deluxe Portable Play Yard(r) is lightweight and foldable making this play yard ideal for at home, when traveling, at the park or a day at the beach. It creates a safe play area for children in just seconds. Made of an all-steel construction, it is sturdy and measures 48 wide and 26 high. With soft, ventilating mesh sides and an easy cleaning nylon bottom, the play yard easily accommodates children between 6-24 months. The My Play Deluxe includes an attachable canopy. The canopy provides shade and protection from the sun when outdoors.
#13

Lacoste Kane Beach Towel
Make waves at the beach with the modern appeal and timeless style of the Kane beach towel from Lacoste. Rows of contemporary waves are rendered in a spectrum on the printed, sheared velvet face that reverses to solid terry.
#14

Splendid Home Turkish Yarn Dyed Stripe Beach Towel
Crafted from ultra-absorbent and luxuriously soft micro-cotton fibers, it brings timeless style, comfort, and unparalleled quality to your beach day.
#15

Beach Games For Kids: Children's Games For Family Vacation Fun In The Sand
Beach Games For Kids! is a bestselling collection of children's games that can be played at the beach, either with adults for some quality family time — or played by the kids by themselves if the grownups need a little peace and quiet while the kids play.
#16

Mayde Australia Turkish towels
These gorgeous textile goods includes elements of both home & beach and are easily interchangeable, as each versatile piece can be enjoyed snuggling couch or toweling off after an ocean dip. All textiles are designed in Australia and lovingly made in Turkey.
#17

Florida Sunset Wide Brim Straw Lifeguard Hat
These large brim straw lifeguard hats are perfect for long days at the beach when you want to protect your face from the strong UV rays! Great for fishing trips, casual days out with the family, and all adventures in between! Sunshine State Goods is a lifestyle brand that celebrates trendy Florida-inspired graphics, with a brand mission to spread love for the Florida beaches, surf culture, marine life, and barrier islands.
#18

Thread Wallets – Slim Minimalist iPhone Wallet Case
Keep your cards in one place and within reach! Made with a genuine leather backing, durable/flexible rubber edge to protect the screen, and a tight-knit elastic pocket that holds 3 cards comfortably, this phone case allows you to leave your wallet at-home and only bring the essentials to the beach. Fits beautifully and tightly on all iPhone sizes.
#19

Men's Fanning
Be the life of the party this summer with these bottle-opening sandals from REEF. Equipped with padded jersey liner and a Herringbone rubber outsole, these shoes will ensure you're fashionable yet comfortable for a day spent oceanside. Flip them over for a fun surprise – a bottle opener built into the footbed to keep the drinks poppin' this season.
#20

The Sandless Beach Tote Bag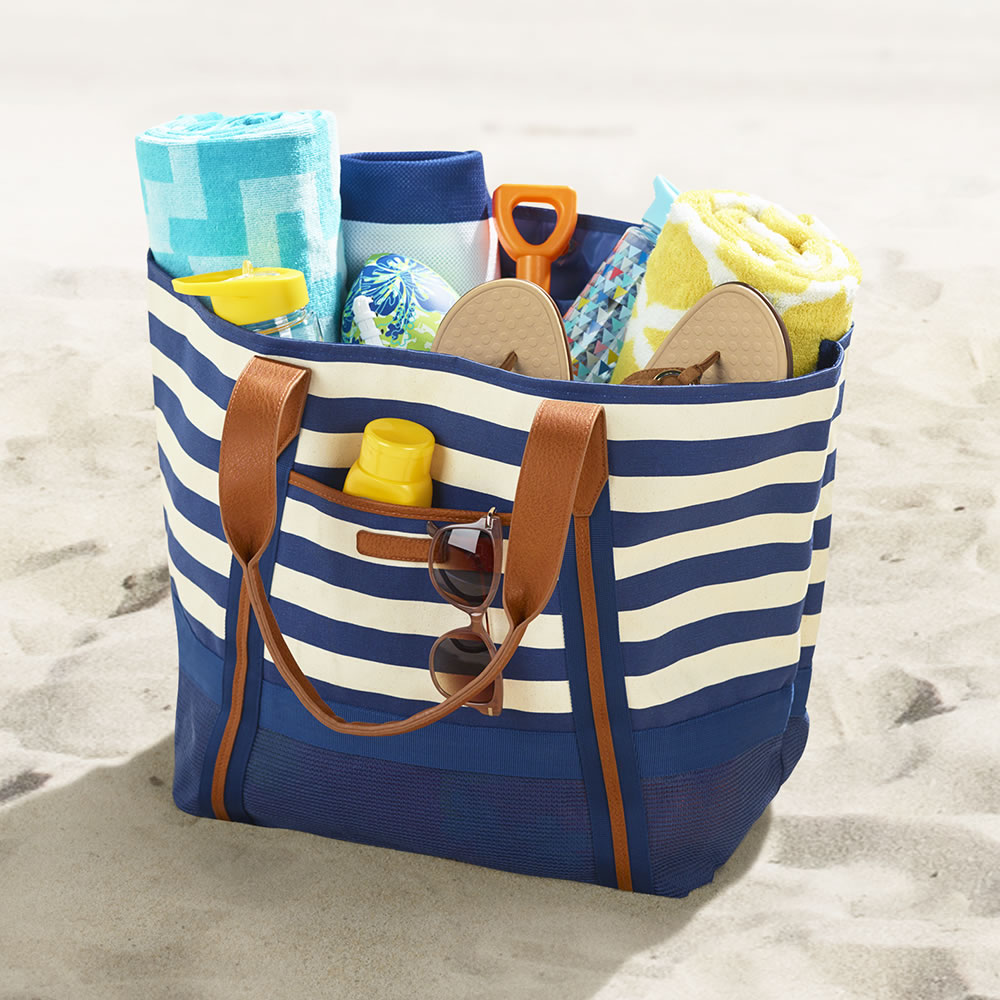 Hammacher Schlemmer makes a sand-free beach tote. Fashioned after a military technology that helps keep sand out of equipment, it allows accumulated sand and/or dust to filter out (and not in again) through two staggered layers of mesh. It's got one internal and one external pocket and a magnetic snap closure. And a very beachy design. Just a really great item.
#21

Demi-Tortoise Original Aviator BluBlocker Sunglasses
For the past 30 years BluBlocker Sunglasses have been changing the way people have seen the world. A California sunglass manufacturer designed a pair that not only blocked UV rays but blue rays as well. By blocking blue rays, objects will appear sharper and clearer. The origins of BluBlocker® Sunglasses started with the NASA space program. Astronauts needed strong protection for their eyes in outer space where ultraviolet rays were much stronger than on earth. BluBlockers are available in many unique styles suitable for any beach outing and will also help ease the burden on your eyes.
#22

Organic Plastic Free Hair Ties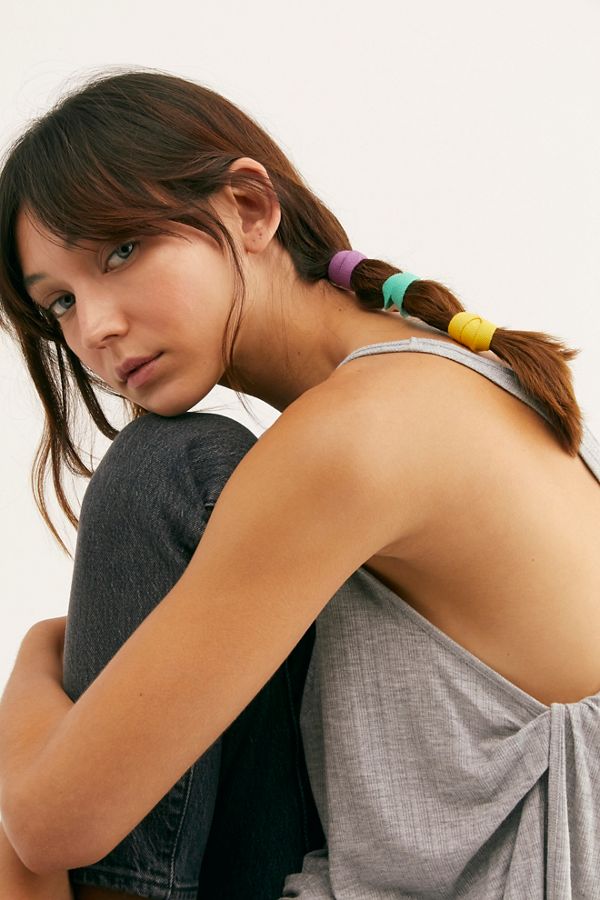 KOOSHOO Plastic-Free Organic Hair Ties are the perfect beach accessory. The first high-performing, organic, plastic-free hair ties in the world. They are made from certified organic cotton and natural rubber, both of which are 100% biodegradable. So, if you happen to lose one during your day at the beach, as we do, you can be comforted knowing that it will actually breakdown!
---
The recommendations of products and books within this article where sourced from industry experts. Their names and websites are listed below.
Who contributed to this article?