This post contains affiliate links. Affiliate disclosure: As an Amazon Associate, we may earn commissions from qualifying purchases from Amazon.com and other Amazon websites.
Gifting to men can be a handful. Aside from a couple of tools for their everyday routine, you are never quite sure of what the masculine one would like or need.
The remedy? Get them something that everyone universally would need: A gift to make these men's next traveling experience a pleasant one.
#1

Kaenon Clarke Sunglasses
Kaenon's polarized Clarke sunglasses offer maximum protection in a go-anywhere frame that delivers style and performance for most face shapes. These sunglasses are built to offer the highest clarity and performance, with a retro-inspired style that you won't want to leave home without.
#2

Samsonite Travel Wallet
For men on the road, it can be a hassle trying to keep a track of their passports and other essential ID documents. A travel wallet might be the best gift you can give them. Samsonite Luggage Travel Wallet is your one option or the Smythson Mara passport cover; they both offer versatility and convenience. Smythson Mara is genuine leather so it might be a bit of an indulgence, but if you can afford it, it will be a luxurious accessory to have.
#3

Men's Garment Weekender
Elevate his overnight, weekend or business journeys with Hook & Albert's full-leather garment weekend bag. Fully unzipped, the garment section easily accommodates two suits (up to a size 46R). Once reconstructed, the main compartment houses two zip accessory compartments and two shoe pockets.
#4

Jasper Holland Co Seal Design T-shirt
Whether you are wanting to work out, or just need something extremely comfortable to relax in everyone needs a good t-shirt when they travel. Jasper Holland is well known for making t-shirts that adult men can wear and still look and feel like an adult. The Seal design is the perfect blend of casual comfort and clean design especially for men traveling for business.
#5

Barcelona Poster Wall Art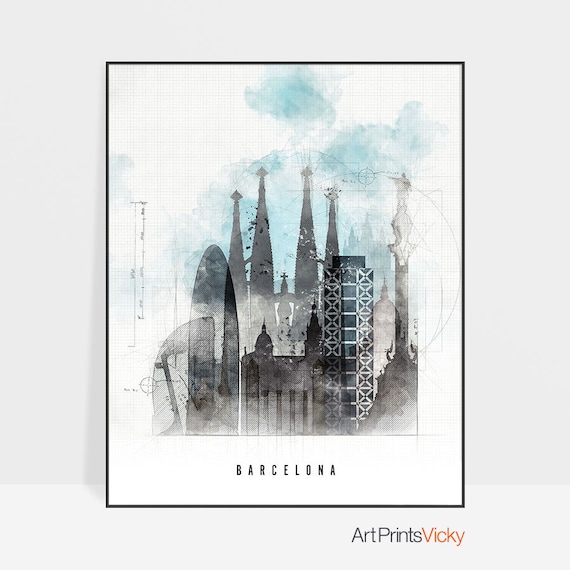 Barcelona is one of the top destination for worldwide travellers. This poster can be the ideal travel gift for all travellers being or want to be there and create memories.
#6

Jeltx Adjustable Elastic Belt
These elastic stretchy belts that are ideal for airport travel, as well as for the hiking, biking, skiing, golfing and all of the other activities a man will do while on his trip. It is the one-and-done belt that can be worn through TSA metal detectors or rolled up tightly into a suitcase.
#7

"Calm-To-Go" Weighted Travel Blanket
"SensaCalm's Weighted Travel Blanket provides the same stress-reducing benefits of a weighted blanket, but in a compact, carry-on form.
Let's face it, travel is just as stressful as it is rewarding. New environments, different time zones, a disrupted routine, constricted spaces (*cough cough airplane seats*) can cause anxiety in even the most intrepid travelers. "
#8

Leather Cord Organizer
Long gone are the days of tangled headphones and missing chargers. Expertly designed to help you stay organized, the premium leather cord organizer is the perfect accessory for keeping your cords organized and out of the way. The addition of a large zippered pocket is perfect for storing other small items such as travel documents or electronic accessories.
#9

Hook & Albert Twill Toiletry Kit
Meet your perfect toiletry travel companion. Extremely light weight, stylish and functional. With three compartments to organize your necessities, long gone are the days of dumping everything into a one area and hoping for the best. With the side flap compartments that fold down almost completely flat, you can safely keep everything stored for easy daily access.
#10

catstudio Drinking Glasses
Guys love maps. It must be in their blood. catstudio creates hand-drawn, original geographical artwork with a mix humor and nostalgia mixed into each design. From a road trip after college to a favorite family vacation spot, our designs represent all of the wonderful adventures in life. Happy Travels!
#11

Knomo Luggage Knomad 2 Tech & Travel Organiser Travel Purse
You've got your documents organized, time for your other possessions to find their place. Give an organizer kit as a travel gift for your traveler. They can store their small essentials in one place and safe in their carry-on. KNOMO is one to buy if you have a lot of wires in your case.
#12

LEATHERMAN – Squirt PS4 Multitool
If your guy is an outdoor adventurer, then a portable multi-tool kit from Leatherman is the best gift you can give him. With knives, pliers, bottle openers, and even screwdrivers in one place, he will never misplace his tools again.
#13

Skyroam Solis: Mobile WiFi Hotspot & Power Bank
Even if they are on the road, they might want access to free Wi-Fi wherever they are. The best portable Wi-Fi router is Skyroam Solis. With a 4 LTE connection in around 130 countries, it is the best bang for your buck.
#14

Mesay 20-Language Smart Voice Translator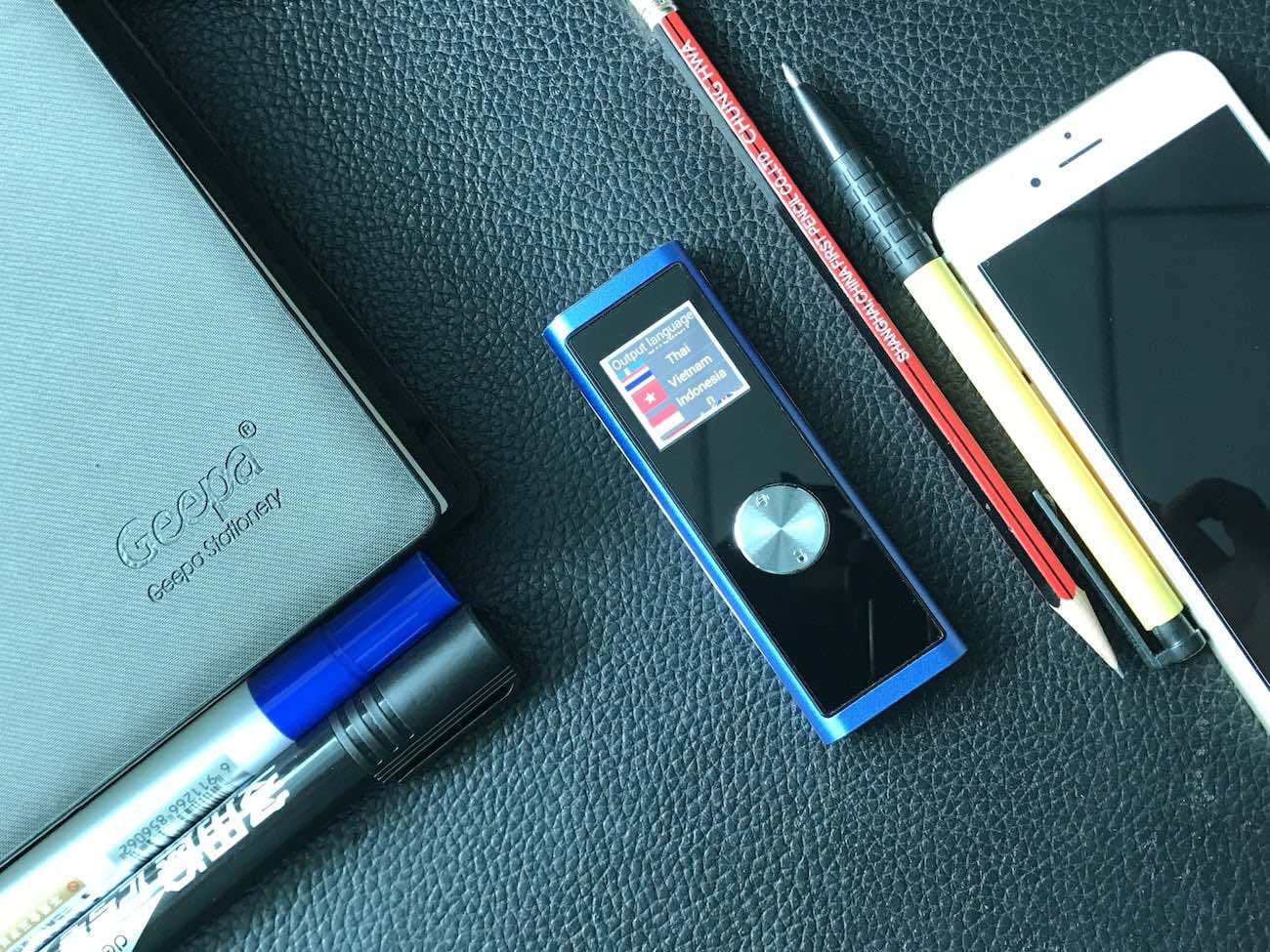 Enable him to understand various languages of the world with a portable translator. Mesay 2.0 is one such travel gadget with AI technology and 16 target languages for translation.
#15

Mini Water Filtration System
If you are a frequent traveler, sometimes you don't have this luxury of drinking safe water and if you are on the budget, buying bottled water can turn out as an expensive solution. With Sawyer you are assured that you can have clean water from most of the sources unless there is a chemical plant or virus epidemic nearby. The filter will remove impurities, sediments as well as bacteria, however, does not remove viruses as those are smaller than the membrane. Another massive benefit of this is that it comes with a bag rather than a bottle, which means you can easily fold it in a suitcase and save those precious inches of free space.
#16

Helikon EDC Lite Pack Backpack
This robust, all-purpose pack makes a perfect gift for any guy interested in hiking and the great outdoors. Roomy and versatile, it is hydration-compatible and packed with useful features, allowing allows to throughout gear organization and personalization. Padded back, mesh-lined shoulder straps and adjustable sternum strap guarantee comfortable carry during every trip.
#17

Leather Luggage Tag by VIDA
Every traveling man needs a reliable luggage tag. He can stand out everywhere from boarding to baggage claim with a custom-printed VIDA luggage accent tag. Crafted from smooth leather, this tag features an antiqued metal buckle and a covered ID window.
#18

Leather Passport Wallet by VIDA
Also a great gift is a matching Passport wallet to protect their ticket to the world. This genuine leather passport case features hand-designed prints and chocolate brown lining.
#19

Panic Aide
Panic Aide PM Travel anxiety affects 1 in 5 and men usually suffer silently as they don't like to talk about it. We know its not fun to talk about BUT its reality for 1 out of 4 people. Recently panic attacks have become a popular topic in the news although many of us have silently suffered for over 20 years, but with celebrities like Emma Stone, Gisele Bundchen,Selena Gomez, Brett Eldridge Country Music Star, and Kathie Lee and Hoda's public declaration of their own experiences with panic attacks it is getting a lot more attention.
---
The recommendations of products and books within this article where sourced from industry experts. Their names and websites are listed below.
Who contributed to this article?