This post contains affiliate links. Affiliate disclosure: As an Amazon Associate, we may earn commissions from qualifying purchases from Amazon.com and other Amazon websites.
Going to the beach is seen as a sort of routine sacred migration to some. The ritualistic pilgrimage towards a land of promise, filled with all the relaxation people demand after they are done their hard work for the week. Yet, funnily enough, they like to bring stuff from the place they are getting away from.
When going to the beach, many bring their own comforts to enhance the experience. Sometimes that is a lot of comforts that need to be carried efficiently, that requires nothing but the best beach bag available. Here to carry your possessions and shield them from pesky, abrasive sand, these are the beach bags you want to carry next time you are at the beach.
#1

DALIX 23″ Premium 24 oz. Cotton Canvas Shopping Tote Bag
If you are looking for a huge bag that can carry all your beach stuff, then this is the one for you. Apart from that, it's stylish, it's cheap considering how useful, sturdy and pretty-looking it is.
#2

IcyBag Insulated Accessory Bag
Icybag is an insulated summer accessory bag that was created so you can take your favorite heat-sensitive health and beauty items to the beach in a compact and stylish bag and not worry that they will get hot, sticky, or melted. In addition to lip balm and sun protection items, Icybag is also perfect for medications, makeup, and snacks! Icybag is available in 3 colors and includes a custom freezer gel pack! Just freeze and go – your items will stay cool and dry for hours!
#3

Courtney Tote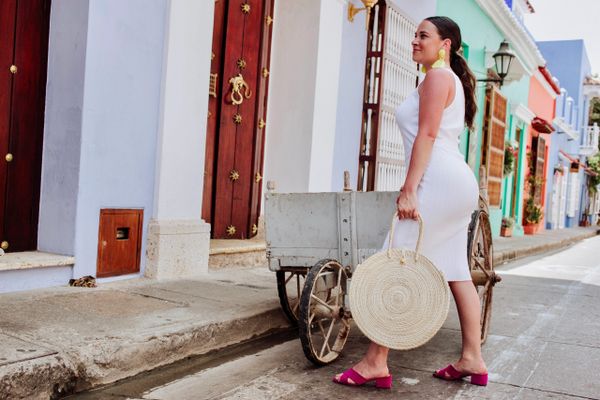 The Courtney Tote is made entirely of irama palm leaves by the hands of Colombian artisans. It is the perfect balance between tradition and modernity and an ideal complement to your beach look!
#4

Crocheted Beach Bag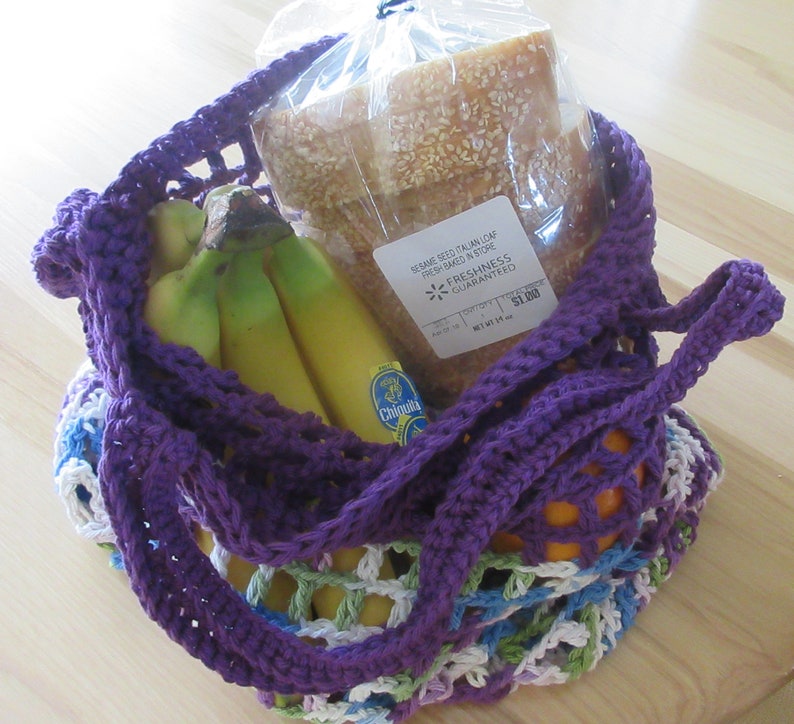 Perfect for your towels and sunscreen at the beach. Once you're finished, just shake the bag to get the excess sand out without it blowing everywhere from the breeze!
#5

Bora Bora Resort Tote Set
Luxor Linens` luxury beach totes are THE PERFECT BEACH ACCESSORY for the all your summertime fun and relaxation. You can add a personal touch of custom monogramming on it!! Plus we offer luxury gift packaging!
#6

Odyseaco – Aruba Beach Bag – Beach Tote
This bag has pockets for everything and is made of mesh so it is waterproof. It is perfect to tote everything to the beach like towels, water bottles, sunscreen, sunglasses and more. The Odyseaco Aruba bag is available in black or turquoise and even has an insulated cooler bag for snacks!
#7

Herbsack Linda Organic Hemp Canvas Tote
Made from 100% fine hemp, this American-made tote bag is perfect for the beach. It's big enough to fit the essentials, light enough to carry, and sturdy enough to withstand the elements. It's equally trendy as it is functional and eco-friendly, all for a fair price.
#8

LUMEHRA's Neoprene Duffel Bag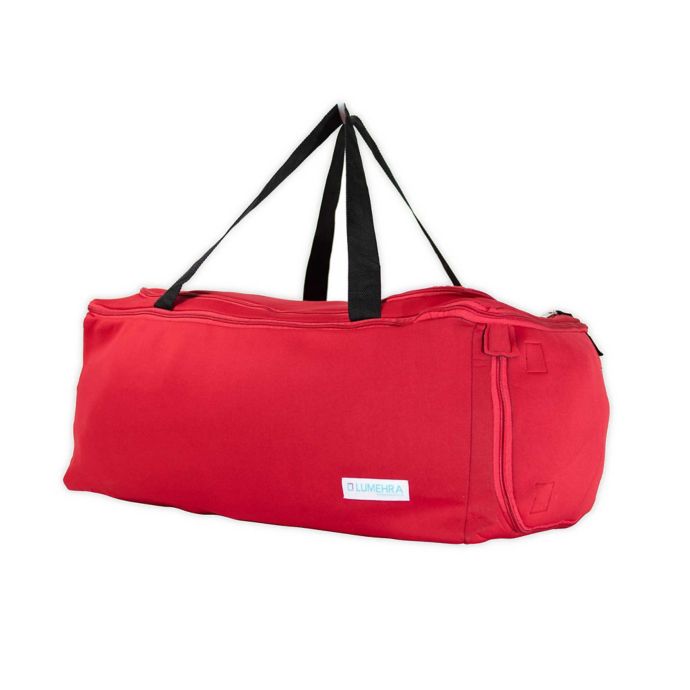 Our neoprene duffel was designed for busy travellers looking for a compact, yet expandable bag. What makes it so unique from every bag? Simple. It's machine washable, water & mould resistant, super soft, and expandable.
No more wasting your time in getting the endless amount of sand out of a bag, just throw it in the washing machine. Forget to take out your wet towel and swimwear from your bag? No problem, just put the LUMEHRA Neoprene duffel bag in the washing machine, easy care, easy life. Rolls up for travelling to your next beach adventure!
#9

PackIt Freezable Grocery Bag
Built-in freezable gel in the base of the bag keeps items cool for hours (depending on external temperatures). Fits a large load of perishable and frozen groceries
#10

PackIt Freezable Everyday Lunch Backpack
Boasts a unique design with front zipper, roomy interior, mesh pockets and top load design makes it easy to enjoy multiple meals and beverages on-the-go. Roomy design fits extra-large containers
#11

PackIt Freezable Double Wine Bag
Chills and protects two 750ml-1L bottles of wine, water or beer bottles for hours,
Webbed straps for easy carrying on the arm or shoulder.
Vertical design allows you to store drinks upright and avoid spills.
#12

PackIt Freezable Hampton Lunch Bag
Rectangular base holds various container sizes and bottles.
Comfortable shoulder straps.
Interior wipes clean; spot clean exterior.
#13

Sand Cloud Reusable Net Bag
Sand Cloud's eco-net tote bags are the newest edition to Sand Cloud's efforts in sustainability. At just $27, the lightweight bags can hold more than 20 lbs, are easy to pack for summer trips, and the eco-netting fabric will prevent sand from getting stuck in the bag!
Sand Cloud also offers a convertible beach towel bag with their iconic turkish cotton that folds into a bag after use. With a mission to #SaveTheFishies, Sand Cloud donates 10% of all purchases to non-profits saving marine life.
#14

Large Summer/Winter Tote by Finder Goods
The Summer/Winter Tote by Finder Goods makes the perfect beach bag! Designed by a mom of two active kids, this bag was designed as a solution to toting lots of gear and is easily machine washable.
The Summer/Winter tote is large enough to haul all of your essentials, and made with a light weight yet extremely durable 10 oz. high-tenacity mesh that keeps things easy to find inside. This tote features two large interior zippered pockets, one of which is water resistant and ideal for wallet and keys, and straps that are made with heavy duty polypropylene webbing that is also UV resistant. Proudly handcrafted in Portland, Oregon.
#15

Splash Proof Tote Bag
A great beach bag should not only look fabulous, but it should do its job effectively in repelling water and keeping the sand out. This fun blue stripe splash proof tote bag from Blue Bungalow ticks all the boxes. The pastel blue/green stripes will have you dreaming of turquoise waters and white sandy beaches every time you pick it up.
#16

Mesh Beach Tote Bag with Insulated Picnic Cooler
When heading to the beach, it's always ideal to have a breathable bag that has multiple compartments to store all the items you need. This mesh tote bag from Odyseaco is widely loved by many fashionable beach goers for its many pockets, hidden compartment for valuables and even an insulated cooler bag section! With this bag, you can literally bring anything you need for a day out at the beach.
#17

Extra Large Beach Tote with Pockets & Zipper
This Bulex beach tote is known for its extra large storage space and comfortable straps. Equipped with many multi-functional pockets, it's made to carry all the items you need for your family! It also comes with a waterproof zipped inner pocket to safe keep all your valuable belongings. The best part is – you don't have to worry about it getting wet as the base is waterproof. This awesome bag also has a lifetime warranty.
#18

Soybu Convertible Bag
Soybu's Convertible Bag makes a great beach bag. It's the perfect size with plenty of space for a swimsuit cover and beach towel. Plus, it features all kinds of pockets to safely separate snacks from sunscreen. It also has a removable sack that's perfect for putting toys or wet garments in at the end of a fun day to keep the rest of your bag's contents dry and as sand-free as possible!
---
The recommendations of products and books within this article where sourced from industry experts. Their names and websites are listed below.
Who contributed to this article?