This post contains affiliate links. Affiliate disclosure: As an Amazon Associate, we may earn commissions from qualifying purchases from Amazon.com and other Amazon websites.
Traveling is a transformative experience, getting out of your comfort zone to put yourself in a new environment exposes you to all kinds of new experiences and sensations, it is a magical thing you can't get enough of.
Now, wouldn't you like to get yourself something to enhance even more that magical experience? Here are the essential gifts to give to someone who loves to travel.
#1

Scrubba Wash Bag – world's smallest washing machine
Invented in 2010 to make a Mt Kilimanjaro trek easier, the Scrubba wash bag is the world's smallest washing machine and the ultimate travel and camping essential. This convenient, pocket-sized travel companion allows you to travel lighter and helps to save money, time and water. It's the modern take on the old fashioned washboard, but a lot easier, quicker and way more hygienic than a dirty hotel sink!
#2

Signature Packing Cube
It holds up to 6 pieces of our travel essentials, 3lbs, no dry cleaning no ironing, wash and go, mix and match.
#3

Reusable Grocery Bags
Everyone goes shopping when on holiday, and returns back to the hotel with dozens of wasteful plastic bags.
A convenient eco friendly reusable bag that folds up to a small size and can be stored neatly in your handbag, pocket, backpack or glove compartment. This great little bag is super strong and weighs in at just 1.4oz. It can hold two plastic grocery bags of shopping!
#4

StashBandz Unisex Sport & Travel Belt
Travel disasters can pop up when you least expect them. A criminal may steal your purse or backpack, but you don't need to lose your passport and money. Keeping these items under your clothes will offer more protection from loss.
#5

Disposable Airplane Seat Cover
These Disposable Airplane Seat Covers create a barrier between you and your seat. It fits around the headrest like a fitted bed sheet and drapes for comfort and protection.
100 % Recyclable
100% Polypropylene
2 Covers Per Box
One Time Recommended Use
Fits All Seat Sizes (Including First Class)
#6

DUER Performance Denim
DUER's engineered performance denim is perfect for travel because it can go anywhere and do anything – there¹s no need to pack multiple pairs.
It's designed to be stretchier, lighter and more durable than traditional denim, and is engineered with moisture-wicking, temperature control and anti-microbial performance features. We've had plenty of people tell us that they now ditch their leggings and sweatpants for long plane rides, and rock their DUERs instead. They are just as comfortable, but have you looking more stylish on-the-go.
#7

The Errant Pack
Boundary's Errant Pack is a sleek, low-profile pack that's the perfect carry-on companion. The Errant Pack is lightweight, with a robust array of features. Not only is this pack great for the travel component of a trip, but also for the everyday adventure throughout the trip. Weighing just 2.1 lbs., the Errant Pack won't weigh you down during the travel, the destination and the memories.
#8

ORCA Chaser Cup
The ORCA Chaser will keep any drink hot or cold for hours, and with style! This tumbler-like drinkware comes in stainless steel, powder-coated stainless steel in a variety of different colors, and micro-plated stainless steel in watercolor options! The double-walled and vacuum-sealed body allows for the perfectly tempered beverage for hours. So, make sure to stay hydrated on your long travel with the ORCA Chaser.
#9

Saxx Volt Boxer Brief – Washed Away
SAXX¹s new Volt featuring the BallPark Pouch is the brand's newest performance underwear style in its boldest prints yet. The patented pouch design offers chafe-and contact-free support by using a 3D hammock-shaped pouch and mesh panels to keep everything in its place. With moisture-wicking and anti-odor material, the Volt is cut from a new breathable, lightweight mesh, and is perfect for travel!
#10

Pinch Provisions Confetti Minimergency Kit
This product is great because it has 17 little trinkets inside for anyone who will be traveling on a long flight.
#11

Malvados Icon Taylor Plush
Malvados makes luxurious, rock-star and travel-inspired sandals for men and women that are comfortable enough for all-day exploring, and stylish enough to elevate any outfit in your vacation wardrobe.
#12

Mesh Minimalist 42mm Silver
A PIPERWEST watch is a must-have for any traveler! Piperwest creates wear-anywhere time pieces that turn heads, while also keeping things simple, beautiful, and on itinerary. These minimalistic watches go with most outfits, making it an ideal accessory to pack for your next trip.
#13

Sweetheart Print Onesie in Grey/Blush
Privilege Clothing boasts incredibly comfortable active, sport, and basic lines that are perfect for traveling in style, and can easily mix-and-match with other pieces in your suitcase to help you pack lighter. They also have premium loungewear and sleepwear sets, for adults and infants and everyone in between, that are great to relax and unwind in after a long day of exploring.
#14

KareCo's Tangle Buster Brush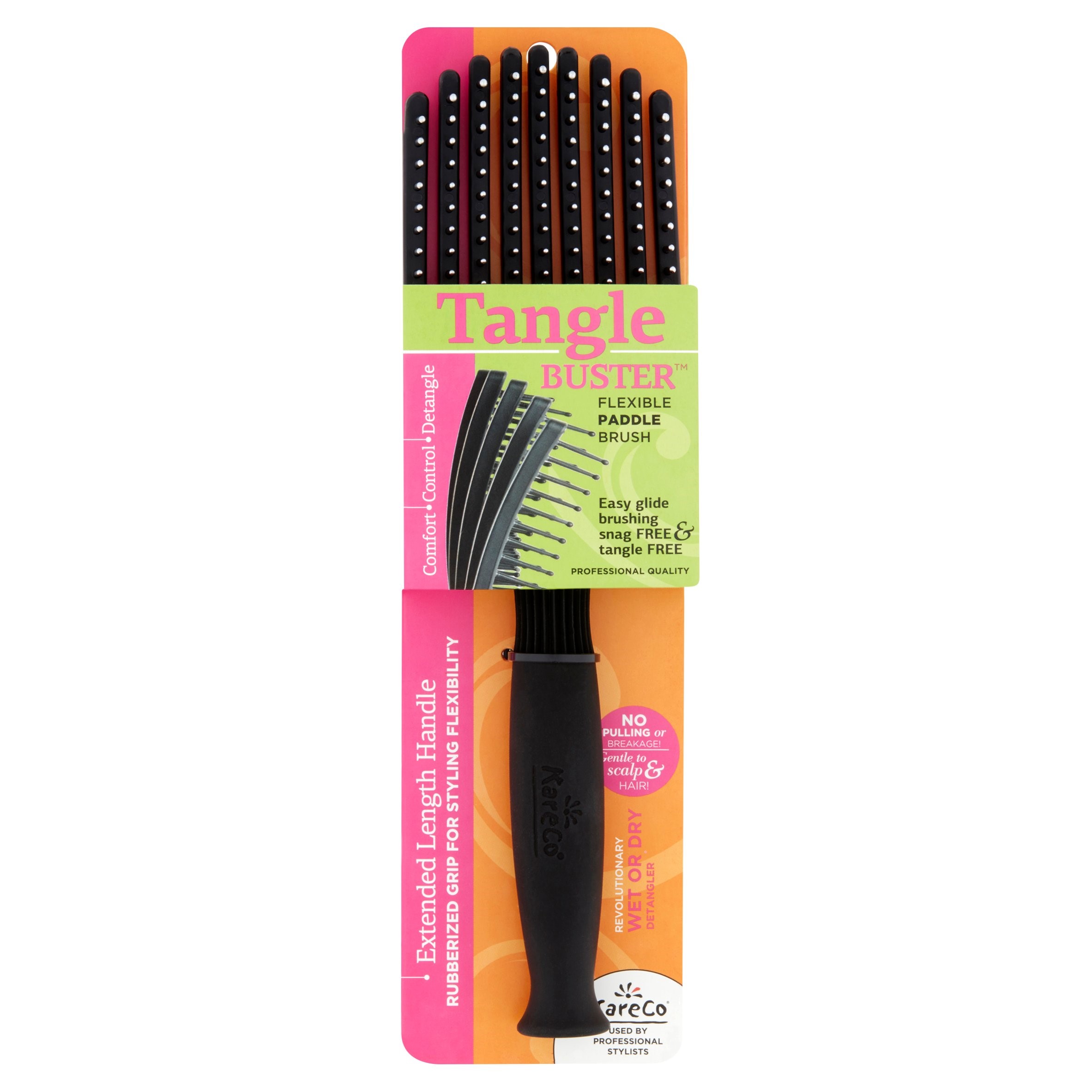 Whether you spent all day with the wind in your hair, or you're just naturally prone to tangles, look no further than the Tangle Buster Brush from KareCo. This brush is ideal for sensitive scalps and protecting hair of all textures from breakage, thanks to its uniquely flexible paddle and ionic, easy-glide bristles. Detangle hair in a breeze by keeping a Tangle Buster Brush in your suitcase or purse while on your next getaway!
#15

KareCo's Mini Tangle Buster Brush
Detangle, smooth, and shape wet or dry hair anywhere with this travel-friendly version of KareCo's signature Tangle Buster Brush! Though compact, this Mini brush undoes the biggest knots in a breeze without pulling or damaging hair. Busting tangles on-the-go has never been easier, especially for those traveling with kids.
---
The recommendations of products and books within this article where sourced from industry experts. Their names and websites are listed below.
Who contributed to this article?