This post contains affiliate links. Affiliate disclosure: As an Amazon Associate, we may earn commissions from qualifying purchases from Amazon.com and other Amazon websites.
The beach is a lot more than just lying back, and getting a sun-tan. It's a whole lifestyle, which, with the right products, can make improve your holiday greatly!
#1

Sunshine State Stainless Insulated 12 Oz White Wine Glass
This insulated wine glass by Sunshine State Goods is your perfect summer long companion! It can be taken to the beach, on your way to the fireworks, or even on the front porch when you want to enjoy a nice cold beverage with your friends! Keeps drinks ice cold for up to 18 hours and can hold up to 12 oz of liquid.
#2

Sport-Brella Vented SPF 50+ Sun and Rain Canopy Umbrella
If you have small children, you need a shady spot to take a nap at the beach. The Sport-Brella Vented Canopy Umbrella provides a ton of shade – enough for a small child to take a nap while a parent reads a book! The venting, plus the anchors, help keep it from blowing away. I strongly recommend it!
#3

Kari Gran Essential SPF
An SPF is essential for beach days for sun care and skin care, which is why Kari Gran's Essential SPF 28 is much needed for a day at the beach and enjoying the sun. Made with skin loving ingredients, the Essential SPF is a broad-spectrum SPF protecting against UVA and UVB rays. It's exactly what's in the name, an essential SPF!
#4

Beach Games For Kids
Beach Games For Kids! is a bestselling collection of children's games that can be played at the beach, either with adults for some quality family time — or played by the kids by themselves if the grownups need a little peace and quiet while the kids play.
#5

Propolis Raw Honey Lip Balm
BEE & YOU Propolis Raw Honey Lip Balm would be the perfect Beach gift. It is specifically formulated as a natural care for your dry, chapped lips with nourishing and moisturizing natural bee products (beeswax, propolis, raw honey) and herbal oils.
#6

Reserved Beach Towel Design by Sir/Madam
Pure cotton Turkish style beach towels are soft and absorbent, edged with hand-tied fringe, and luxuriously oversized. As ideal for drying as they are for lounging, consider your seat in the sun reserved! Available in three colors viz. black, red, or navy.
#7

Luxe Lie-On Float Pineapple design
Burkdecor's world-famous floats guarantee that your summer won't suck – it'll blow! You'll be crushing it on this Pineapple float as you lay back and soak up dem rays.
#8

The Beach Glass – Original Floating Glass
The Beach Glass patented ball and stem design holds the glass upright in sand, grass, and snow. The glass makes for a wonderful conversation piece and can add a touch of elegance and innovation to that special event or day at the beach. The ideal drinkware for outdoor concerts and weddings, picnics, camping and fishing, snow, or at the pool. And they float!
#9

Polarised Sunglasses: Square Aviator Blk
These sunglasses are the perfect gift for the avid beach-goer thanks to its meticulous craftsmanship, robust construction and fully UVA, UVB protective, polarised sun lenses. Ships worldwide, complete with bespoke lens cloth and sleek hard-case, ready for any beach adventures this summer.
#10

Succulent Kaleidoscope Beach Tote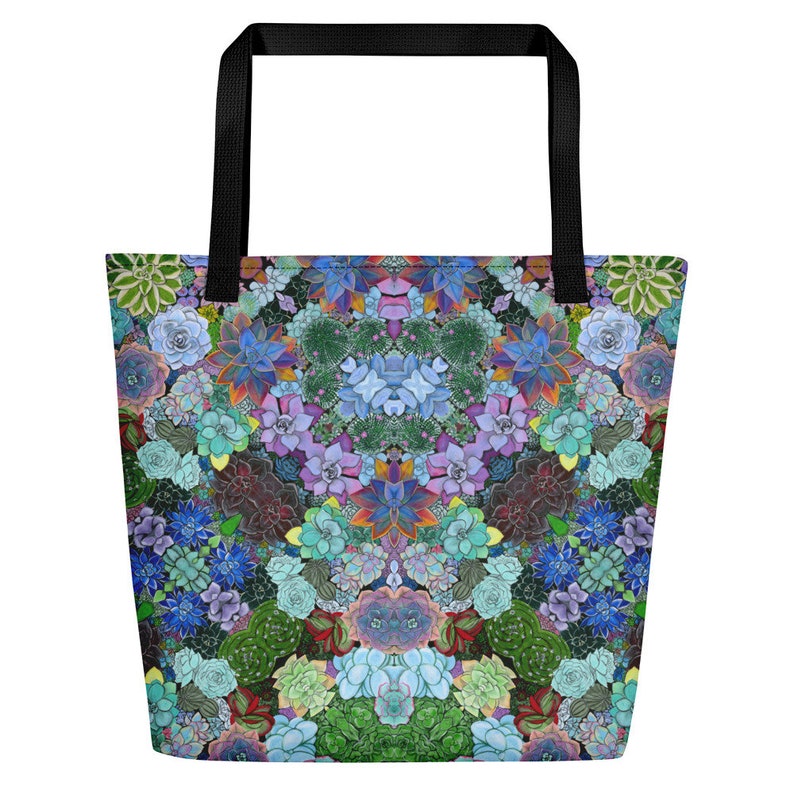 Trendy and unique, this handmade beach tote will turn heads and collect compliments wherever it goes!
#11

TopFoxx's Amelia Sunnies in Faded Burgundy
Named after the first woman aviator to fly solo across the Atlantic Ocean, Amelia Earhart, these aviator styles are made to make you feel like the powerful boss you are, defying the norm, and can be the perfect addition to your reader's beach bag this summer. With handmade lenses they can get high quality sunglasses for half the price. All lenses also include UV 400 protection and come with a hardcover carrying case so your eyes and sunnies stay protected all summer long and for multiple seasons to come.
#12

Rheos Floating Sunglasses
As the makers of floating sunglasses, we believe summer is the best time of the year! With the first day of summer right around the corner, floating sunglasses are a must-have item for your beach bag! We are the only eyewear company that focuses exclusively on floating technology and offers a wide range of style options for both men and women, which is why we're trusted by major retailers including Dillard's and Nordstrom.
---
The recommendations of products and books within this article where sourced from industry experts. Their names and websites are listed below.
Who contributed to this article?