This post contains affiliate links. Affiliate disclosure: As an Amazon Associate, we may earn commissions from qualifying purchases from Amazon.com and other Amazon websites.
This article showcases our top picks for the best lightweight carry on luggage products for international travel. We reached out to industry leaders and experts who have contributed the suggestions within this article (they have been credited for their contributions below).
We are keen to hear your feedback on all of our content and our comment section is a moderated space to express your thoughts and feelings related (or not) to this article This list is in no particular order.
This product was recommended by Heidrun Ziche from TOP Leaders Now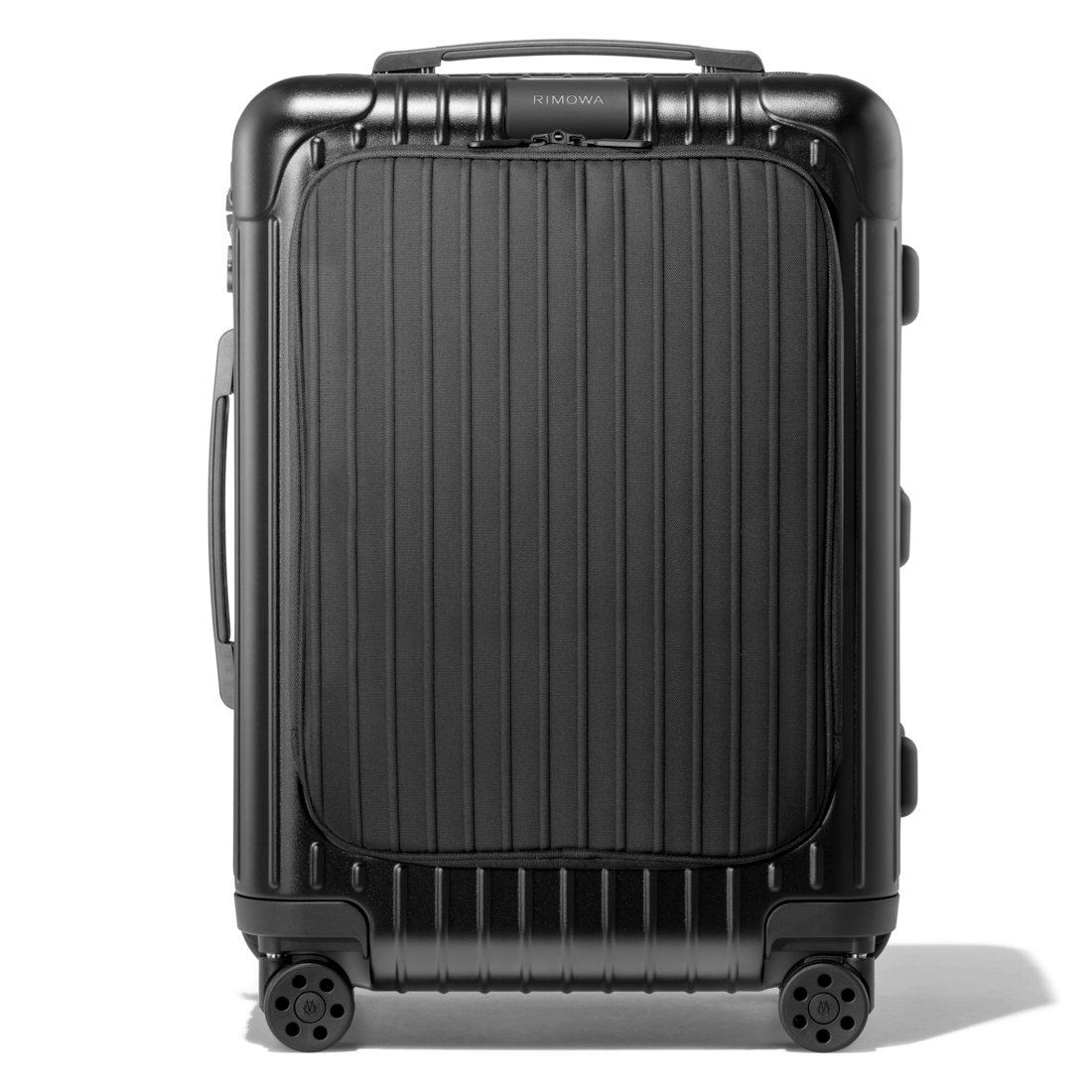 I travel a lot internationally and the RIMOWA Essential Sleeve Cabin is the perfect carry on. It is super light-weight, strong, durable and makes travel effortless. Its four high-end wheels run incredibly smoothly and allow stable and effortless steering. The telescopic handle offers seamless adjustment, is durable and comfortable. The carry on suitcase comes with a laptop compartment that allows you to quickly access and store away your laptop. Inside the main compartment, the easily adjustable flex dividers keep everything in perfect order. I like to rest my purse on the suitcase while rolling it through the airport, which makes things even more comfortable. The RIMOWA Essential Sleeve Cabin outperforms any other carry on I've ever seen. It makes travel easy and enjoyable! In addition to that, RIMOWA provides excellent service.
---
This product was recommended by Matt Lewis from Gritty Survival
The best lightweight carry on luggage for international travel is the Ogio International Carry On. We love this 35-inch bag for its sleek styling, durability, organization, internal and external features, weight and built in backpack. This bag is pricey, which may deter some consumers, but if you are looking for a high quality carry on that has it all, you will not regret this purchase. More than just a trolley bag, this lightweight carry on has a ton of functionality and lots of storage room. This is ideal if you plan on taking carry on luggage only on your flight, as it eliminates the need to check bags. There's even a built in Hide-away backpack for those times when you end up with extra carry on weight and need to store it. If you're planning on taking carry on luggage only when flying, this bag is ideal. It is actually a trolley too, so you don't even need to check bags. On top of that, there's a built in Hide away backpack for those times when you end up with extra carry on weight and need to store it.
---
This product was recommended by Levi Li from Best.wiki
This Travelpro Maxlite Lightweight Carry-On Luggage contains high-quality materials. It is the best lightweight carry-on luggage for international travel. Its design & style also will tempt you to get one. This carry-on luggage comes with some unique features for hassle-free travelling. It is much bigger than other luggage to hold massive quantities of items. It is easy and enjoyable to carry. It is effortless to push this luggage through terminals. It is a durable and well crafted carry-on luggage that will blow your mind. I'm 100% confident that it will last a very long time.
---
This product was recommended by Farhan Sheikh from Trip101
Winfield 2 Hardside Luggage is great for your international travel. It alone weighs around 6.7 lbs or 3 Kg that leaves much room for your belongings to carry. Unlike several delicate models out there, this one is actually built durable. You can through it here and there, it will just get minor scratches. I wouldn't suggest you throwing it like that however unless you're not bothered about your belongings 🙂 Popout handle is pretty stronger than what you'd find in most of the luggage out there. That along with smooth-rolling wheels makes it comfortable to carry. The only disadvantage I'd have with it is that it doesn't have a side handle.
---
This product was recommended by Catriona Jasica from Top Vouchers Code
Samsonite has been a leading brand in travelling suitcases, with more than half the travellers recommending the use of Samsonite bags for travelling one must wonder of what the reason may be. The Voltage DLX Carry-On Spinner from Samsonite is yet another great travelling suitcase for those that love to travel light, it's durable, easy on the pocket, and you can easily roll it around to anywhere you may like, be it a rocky road, or a gravel filled terrain.
---
This product was recommended by Cheryl McColgan from Heal Nourish Grow
I purchased this for an international trip in September 2019, my only bag for 10 days of travel. It's lightweight and very well designed. I have traveled it multiple times since and it's become the only carryon I use now. Happy to go into more detail about what I like about it, mainly the organization and side pockets/outer bungee capability.
---
This product was recommended by Brandon Wachs from SHARK EYES
This lightweight cabin bag will fit neatly under most airline seats so you won't find yourself having to reach for the overhead locker during your flight. It has a padded laptop compartment to keep your machine safe and it also comes with a built in USB port so you can charge your devices on the go!
---
This product was recommended by Melanie Musson from TexasCarInsurancePros
This hard-sided carry-on keeps your belongings protected during long days of traveling. It has four swivel wheels, so it's one of the easiest pieces of luggage to maneuver. One of the most convenient features is the large U-shaped pocket that allows you to pack both sides of the suitcase. Your belongings are easier to organize and find when you can keep the sides separately packed.
---
This product was recommended by Morgan Kilmer from b.good PR
The lightpack is named for its super light weight that is 40% lighter than the average backpack, this is great for day-to-day activities. When you're done using it, the bag can be rolled up and stored, taking up less space than a Chipotle burrito.
---
This product was recommended by Morgan Kilmer from b.good PR
Versatile and expandable from 12 to 25 liters, this backpack is your new weekender bag that can hold up to three days of clothes. It's perfect to fit easily on a plane and expand when you land at your destination if you plan to take a weekend trip while you're there.
---
This product was recommended by Alia Kate from Kantara | Moroccan Rugs
Under normal circumstances, I'm on the road at least three months a year. Some trips are short jaunts, but most trips are at least two weeks long as I travel to Morocco on rug buying trips for Kantara. Last year my international travel schedule picked up when I started my travel business, Kantara Tours. Through all of these trips, the Millican 28L duffle bag has been my go to carry-on bag. It's incredibly spacious, has a few hidden compartments, and is super stylish, coming in a few different colors. Not only does it fit all my travel needs, but I've never gotten as many compliments for luggage before. For folks who want a slightly larger bag, Millcan also recently their 40L bag.
---